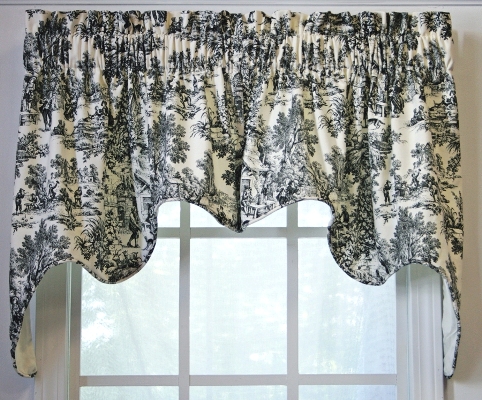 Curtains serve as one of the most important accessories to transform a house into a home. They hold an impression of 'being lived', by giving a complete look to the room. Selecting bedroom curtains involve a balance between design, coordination with the surroundings and privacy. Wrong ones might even disturb your sleep and impact your routine badly. The article below features a list of most stylish curtains, making an excellent addition to your bedroom décor. Read through these and select one that suits your home the most.

1. Victoria Park Toile Empress Valance – Black
BRAND : Victoria Park
PRICE : USD 29.75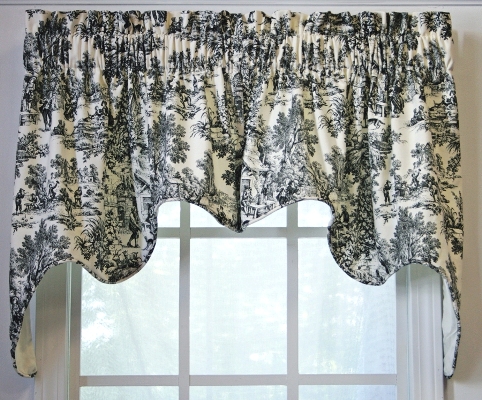 This Victoria Park Valance decorates your room elegantly. It has a classic toile pattern featuring an Empress design. Being a product of A.L. Ellis Inc., these curtains promise high quality at a moderate price. These Empress Valance curtains are 28-inches in length, made of 100% cotton. They have a 3 inches rod pocket so as to easily fit onto the bar. The minute, yet eye-catchy X-shaped pleats on top are the add-ons to the beauty of these curtains.
USP
The entire curtain has an exquisite pattern of corded edges, making it simple yet graceful.
PROS
The lining provides a clean finish to their make.
2. Queens Lace Tailored Panel
PRICE : USD 21.75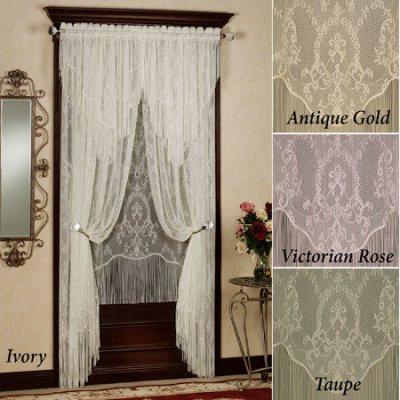 Queens Lace Panel curtains cheer up the magic of royalty in your bedroom. These curtains are made of self-fringed polyester. Designed with a medallion look, these panels have lace endings on the edges, providing a noble appearance to your home interior. The 1.5 inches rod pocket flaunts the beautiful folds on the top. The set consists of two ascots, panels measuring 2-84"inches in length and 1-63"inches lengthy shade panels. It has four color options in ivory, antique gold, taupe and Victorian rose to match with the aura of your room. These curtains are also available in three different lengths.
USP
These curtains complete the window appearance of your bedroom, giving it a magnificent look.
PROS
These Queens Lace curtains are made of high quality fabric.
3. Light Purple Jacquard Floral Window Curtain
PRICE : USD 29.99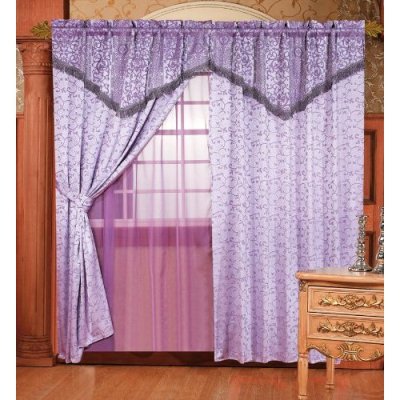 Add elegance and design to your bedroom with these light purple colored floral window curtains. Window additions provide style and life to the otherwise dull and boring environment of the house. Modern designer blinds, draperies and cornices, enhance the interiors while shutters and awnings make the exteriors appealing. The curtains are made of 100% polyester fabric. Each set includes 2 panels and 2 tie backs.
USP
The floral patterns in these curtains create vibrancy, while the lavender color is soothing and offers calmness to the mind and nerves.
PROS
These curtains fit well with your room decor.
It is a beautiful set within a great price range.
4. Tribeca Living "Atlantis" 6-Piece Curtain Set
PRICE : USD 44.9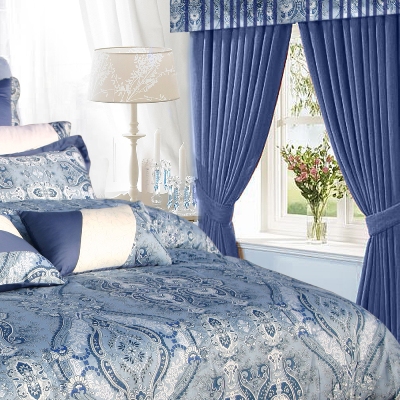 The "Atlantis" collection finds praise due to its contemporary elegance. Providing a modern look to your bedroom interiors, the deep blue coloration creates a cool, serene environment. The curtain set includes two panels, two valences and two tie backs. All the components are made of 350 Thread Count Egyptian Cotton Sateen. The valences and tie backs are designed with intricacy, while tapestry print on blue and the panels are of solid blue color. The panels and valences are lined, marking a detailed finish.
USP
The Egyptian cotton Sateen thread used in this curtain set, induces a silky soft and lush feel.
PROS
This set matches Tribeca Living "Atlantis" 12-Piece Bed in a Bag. T
The complete collection infuses life and sophistication in your bedroom.
5. Waves Tailored Curtain Pair
PRICE : USD 63.99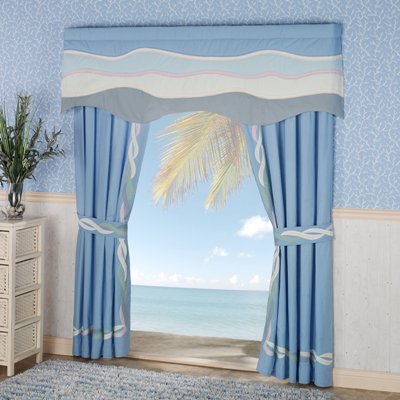 Featuring the gorgeous feel of seaside, these cotton Wave Tailored curtains fill your bedroom with colorful spirit. The window covers are colored in blue with a pattern of waves on the bottom and inside edge. These have a wide 3 inches rod pocket, allowing simple fastening onto the bar. The valence is padded with horizontal wave pattern and has a concealed 3 inches tab. The entire set has a fine finish of lining along the edges. The set is packed containing a single pair of curtains, 1-78 inches wide padded valence and two tie backs.
USP
These window drapes have captured the exact seaside colors, giving a cotton pastel treatment to the windows.
PROS
These curtains provide a perfect beach-style décor to your room.
Valence is available in two different widths.
6. Oyster/Mink Silk Effect Pencil Pleat Curtains
PRICE : USD 62.36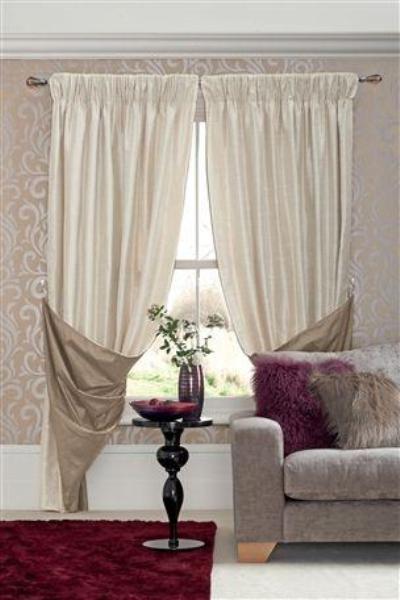 These straight hanging Oyster/Mink Pencil Pleat Curtains provide a smart professional look. They can also be swooshed back for a flash of complementing color. Available in three different lengths of 54, 72 and 90 inches, these curtains are sold in pairs. These are ready made curtains made of flowing silk fabric and colored in mink. The heading tape on the pencil pleat is suitable for all kinds of tracks and poles as the curtains have pockets to enable them to be hung at different heights.
USP
These Next drapes are classic to the core and provide a classic vintage appearance.
PROS
You can swap the sides, swoosh them back or tie in several ways in case you feel bored with the same shade/mode.
7. Red Floral Embroidered Bedroom Curtains
PRICE : USD 88.83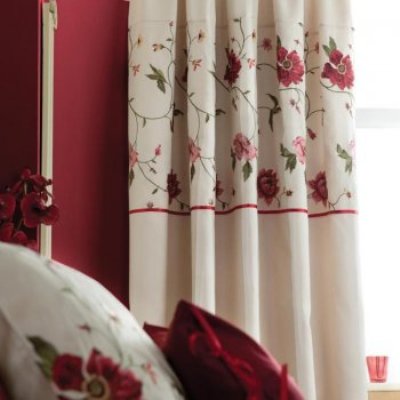 These red floral embroidered bedroom curtains are made of a super soft polyester slub silk fabric in front. Hanging straight with its pencil pleats, these bring radiance in the room. The reverse side has a polyester peach skin lining. The entire drapes are made of 100% polyester slub silk fabric. The set includes two curtain panels and tie backs to bind them in different ways.
USP
The all over floral embroidered design creates a lasting beauty and gives a perfect finish to your bedroom.
PROS
These curtains are nicely lined.
The curtains give a real silk look.
8. Veratex Alamosa Rod Pocket Drapes
BRAND : Veratex
PRICE : USD 90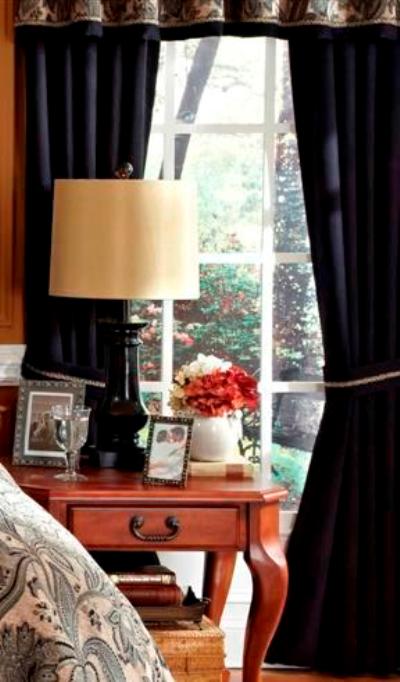 The Veratex Alamosa curtains make your bedroom setting complete. These measure 84 inches in length and have a lining finish. Available in two colors of black and tan to accessorize your room interiors, these drapes provide a cozy warmth feel. The set includes a pair of curtains with two tie backs.
USP
Veratex depicts quality and lavishness which is put forth well by these curtains.
PROS
The curtains being of a solid dark color, not only curtail light and dust, but also do not reveal too many stains.
9. Solar Panel 10-Piece LED Light Curtain
PRICE : USD 99.99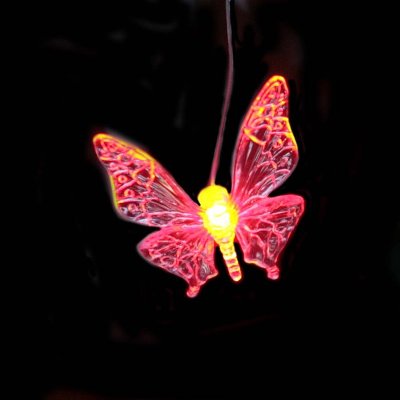 This unique LED lit curtain can be a perfect addition to grace your patio, backyard or bedroom. It changes different colors brilliantly and hangs from a clear top wire. This curtain is powered day and night by a high efficiency solar panel and three rechargeable Ni-MH batteries. It has 10 molded acryclic lights, each equipped with a plastic hook for hanging and spaced at 31 inches from each other. Measuring 33 feet in length, it has an included 10 feet lead wire, attaching it to the solar panel.
USP
This solar panel light curtain is available in different designs like butterfly, diamond, dragonfly, hummingbird, starburst and snowflakes lights.
PROS
These can be placed both inside and outside the house for an incredible effect.
The package includes complete accessories like a stake for securing the solar panel to the ground and a clip for mounting on tree branches and other points.
10. Monterrey Eyelet Teal
PRICE : USD 23.5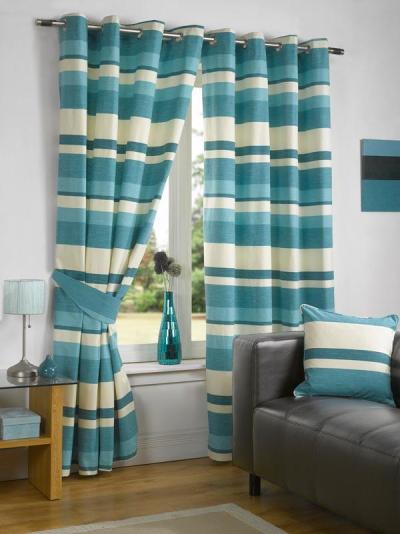 These curtains, patterned with nice bright horizontal stripes, present a cool and fresh appearance. Made on a half panama fabric, these panels add a touch of style to your bedroom with their warmth and vivid color appearance. The complete design presents bold horizontal streaks with an eyelet heading. They are fully lined. These curtains are made keeping in mind the hot weather of Monterrey. The fabric, mostly cotton, is perfect while the all over pattern and teal color is rich and pleasing to eyes.
USP
Matching cushion covers with this package gives a finishing touch to the look of your bedroom.
PROS
These curtains are a great value for money.