The terrace of your house is perhaps the best place where you can spend time for hours all by yourself and will not even figure out when time flies by. It is a place of your house from where you can see the blue sky up above and enjoy the distant horizon. In modern times, new ways have come up to help people in decorating their terrace with a Bohemian touch. In this write up you will find out some of the innovative ways which have grown to be quite popular. Do check out the various ideas offered to you in the below mentioned heads.
Lights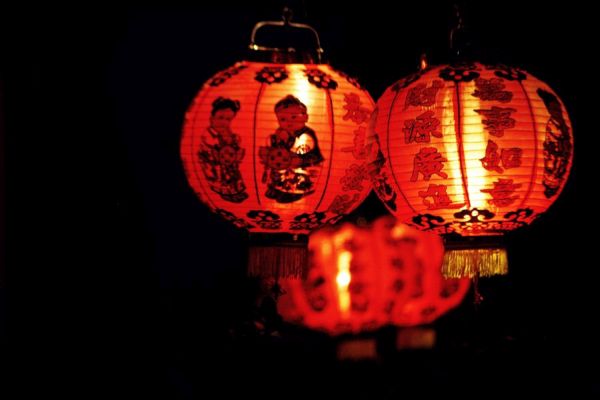 Perhaps one of the ideal time to visit your terrace is during the evening or perhaps late in the night when the stars cover the distant horizon up above just like a colossal canopy. In order to boost up the ambience, you can easily install innovative lights on the railings of the terrace. When the sun goes down, do light them up and create a heavenly atmosphere. You can use chains of LED lights or Chinese lanterns. You can either grab innovative light work from the market or make one for yourself. It's going to be fun sitting on your terrace in the midst of an amazingly laminated ambience. The blend of artificial lights along with the star-lit night will evoke an amazing tone which will make you spend hours without getting bored. If you can get some music along with it, nothing can get better than this.
Couch and Sitting Arrangement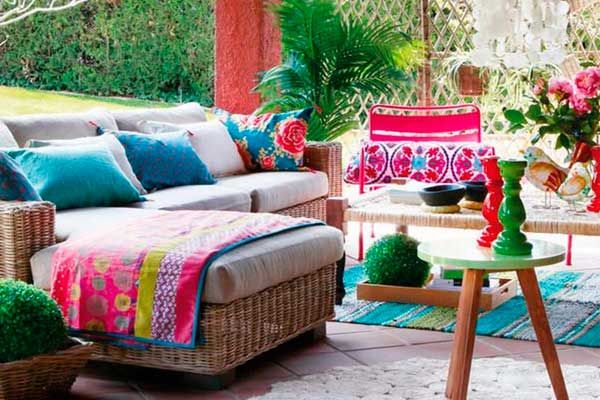 In order to add a wild and Bohemian touch to your terrace, you can add a couch or an amazing sitting arrangement to it. Pile up old clothing to provide a homemade couch and have Bohemian-sitting arrangement. You can call up friends and close ones for a small roof top party. They will indeed feel comfortable in the homely atmosphere you would be providing for them. If you want you can also fix up swings on the terrace to enjoy on your own. Benches and cots will also do if you can find ample amount of space to put them up.
Graphiti Paint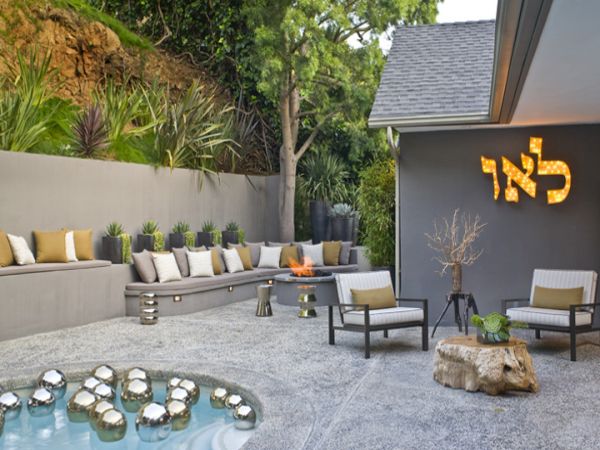 Perhaps one of the best ways to induce a Bohemian touch to your terrace is painting the walls of your terrace with amazing graphiti paintings and art works. You can try out watercolor on the walls or use spray paint cans to come up with amazing designs, which will do justice to the Bohemian mood. Look out for designs on the internet and paint the walls. If you are not sure how to do it, you can always take professional help or help from friends who can paint walls. You can draw slogans, scenic beauties or abstract artwork or something innovative which might come to your mind at that present point of time.
Using throw away objects to decorate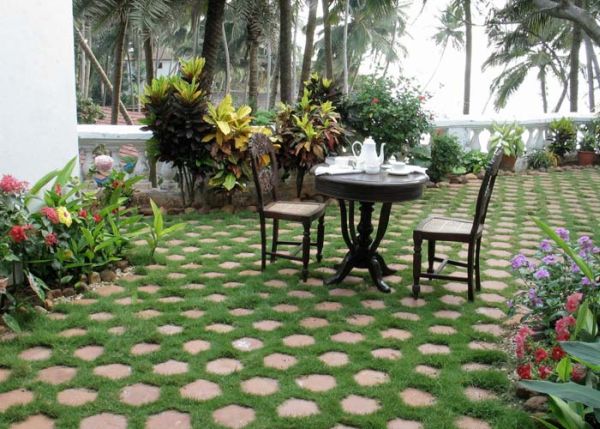 In your house you will probably find loads of stuff which you consider useless and even have planned to throw away. Think a bit before taking that step because you can always reuse unwanted and unproductive objects in your house to make abstract draperies and hangings. Fix it up and hang them in innovative alignments to provide a wild and untamed touch to your terrace. Call up friends and relatives and let them enjoy your newly designed terrace. Your hard work will definitely fetch words of high praise. You can also grab objects like wind chimes and other showpieces, which you can attach to various places of your terrace.
Roof Gardens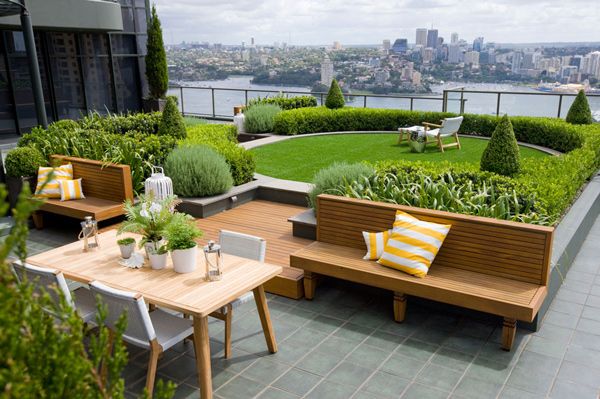 A rooftop patio nursery is a sort of greenery enclosure arranged on a top of a building. From that point onward, people have built up affection to developing plants on top of structures. Beside the enlivening advantages, these rooftop plantings really allow for temperature control, sustenance, and environments for untamed life, alongside recreational open doors and structural improvement. You can easily make a roof top garden with wild plants and if possible convert it into an urban greenhouse where your friends and relatives will come down to check out your collection of plants.