There are many who mistake the pouf to be just another standard stool present in a home. On the contrary, a pouf is a variant of the stool. It does not have any visible legs and feature fabric covering. It is as versatile as a throw or pillow, and is unique enough to add that extra zing to your home without looking too overbearing. If you are interested in getting one of these poufs for your home, then here are some designs you can take for inspiration.
The Knitted Pouf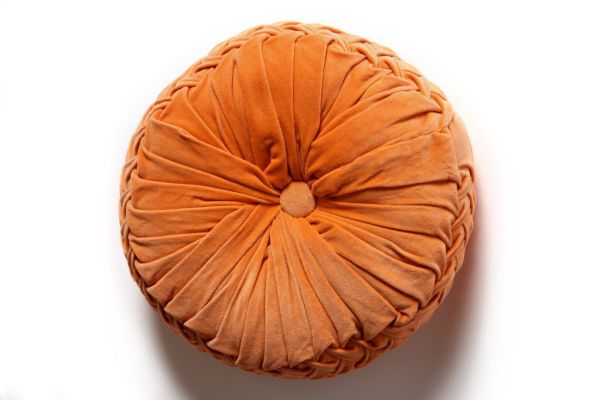 You may wonder as to how a pouf made of knitted fabric would be able to cope with the wear and tear of daily life. However, one look at this knitted pouf and you will think otherwise. Created by CB2, this cotton weave knit is extremely thick, thereby leaving no room for unfortunate accidents. Affordable and durable, this pouf would work best for you in a small apartment where you would find the need to put up your feet at regular intervals in spite of space constraints.
The Sacco Pouf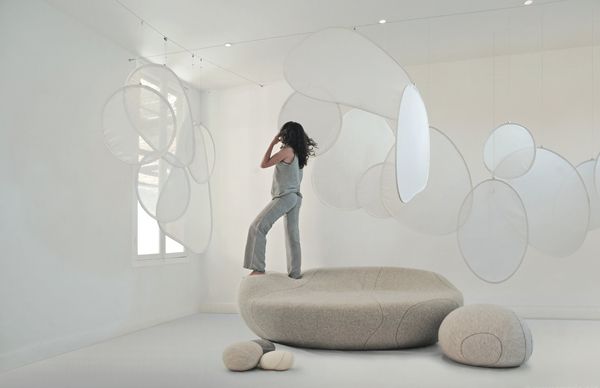 If you are fond of the quintessential bean bag, then you would have to channel your thanks to the Italian designer trio who also designed the traditional Sacco pouf. Considered the first pouf of its kind in the world, Sacco recently crossed the 40-year mark since its inception and launch. The pouf is filled with polystyrene pebbles that help support your entire body when you sit on it. This makes it more than a mere footstool and almost like a real chair in which you can sit down and relax with your favorite book.
The Pillowcase Pouf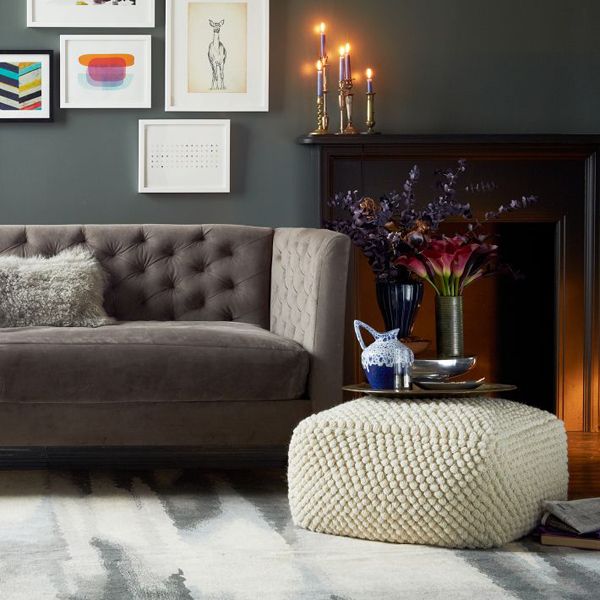 If you have a couple of unused pillowcases lying around the house, do not opt to throw them out. Rather, come up with a way to repurpose them into a pouf you can use to rest your feet on. The extremely easy DIY project would help you utilize the pillowcases in such a way that you can use them for many more years to come.
The Ernest Zig Zag Pouf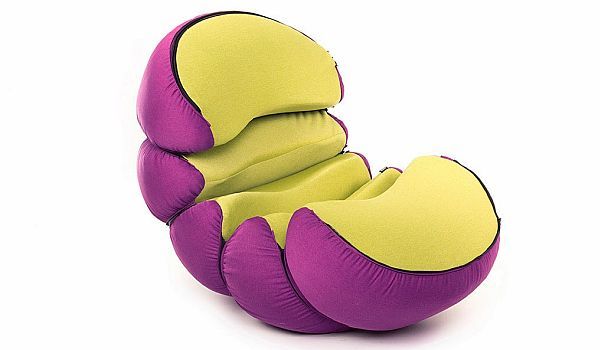 Designed by ace UK -based textile designer Donna Wilson, the Ernest Zig Zag pouf reflects on the basic design of a woolly jumper. Made of 100% recycled fibers, these poufs are hand stuffed come in three different sizes. Donna originally made the poufs for SCP. However, they are available in the market now should you choose to buy them.
The Inner Tube Pouf Chair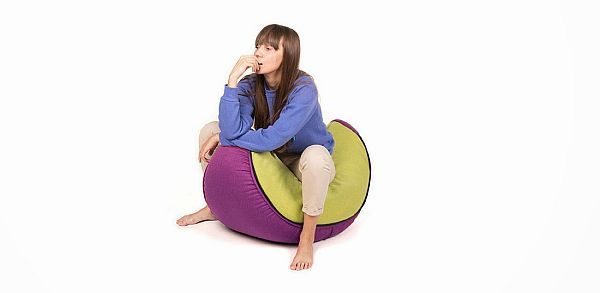 This DIY pouf project will stun you for sure. The most basic part of this pouf is an inner tube. This inner tube is then covered completely with fabric, which is wrapped around it in colourful layers. Although not much is known about how long the tube would retain the air, one can definitely say that the designers would find a way to re-inflate it.
The RolliePollie Pouf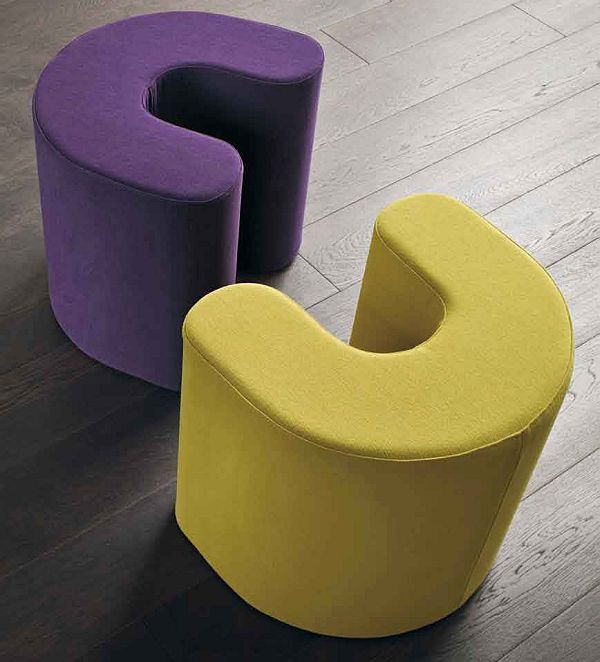 Handling poufs can be hard considering the fact that it would be difficult to grab hold of them. Well this RolliePollie Pouf takes care of all that by coming with a friendly handle which makes it even easier for you to cart it around the house.
The Cuba Island Seating Unit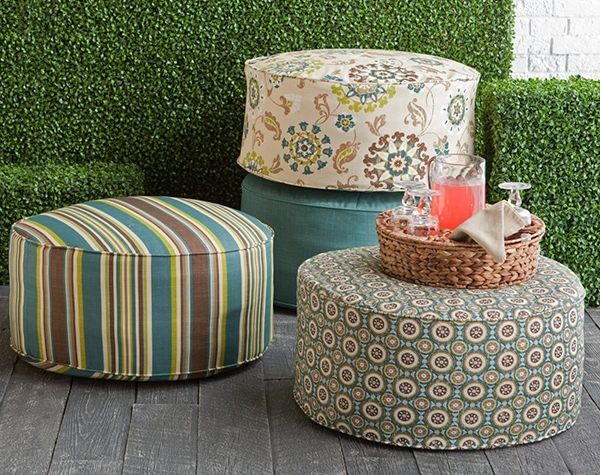 Designed by Kaori Shiina for the Italian furniture company Bonaldo, the Cuba Island Seating Unit comes in different fabrics, including fabric and leather. It also comes in a wide range of colors, with the designer displaying two different sizes of the model.
The Bommel Pouf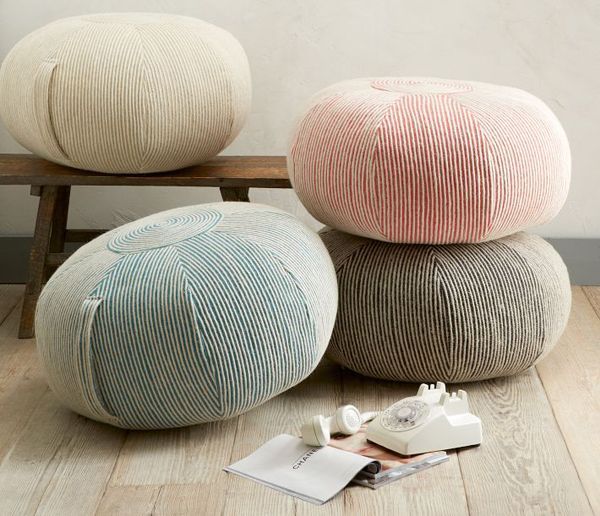 Also called as the Pompom pouf, the Bommel Pouf is designed by renowned German designer MYK. The handcrafted pouf is made of over 750 colorful pompoms, and would definitely make a colorful addition to your home.
Summary 
Poufs are standard variants of stools and can make interesting décor additions to your home. So if you are thinking of buying a pouf, you can take inspiration from these designs.