There is nothing wrong in opting for the colors for your home decor and walls. As much as people refer to go with light colors, using the colors can equally help to get some much-desired effect that you want. The trick with the colors is the way you blend and combine lighter shades to make them look presentable. If you want to experiment with the color black, here are some awesome amazing ideas and inspirations to help you out.
Black colored walls with gold lighting fixtures and wooden flooring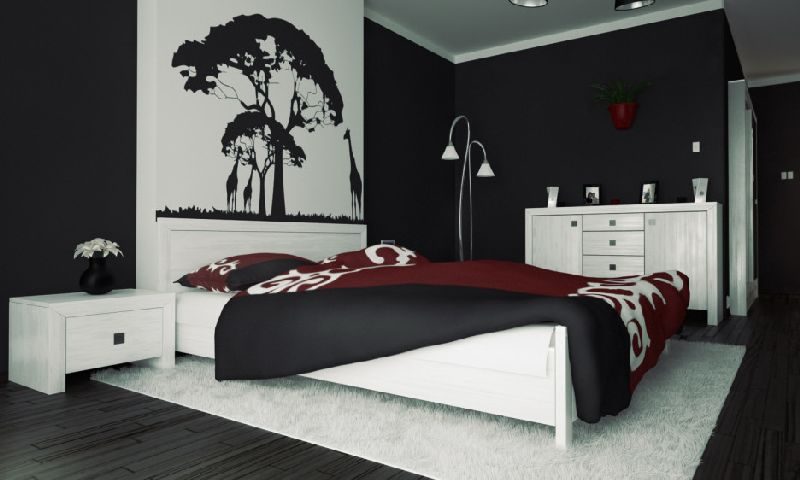 When you have a long and wide room, you can tone down the layout by using black color on the walls. The gold lighting fixtures will help to uplift the walls and create a balancing effect. For the flooring, opt for the all-wooden tiled flooring of a lighter shade.
For Home Furnishing, choose colors like tan or off-white and even cream to balance it out. You have another beautiful option of having a black wall with a gold artwork. This will equally make the wall look good and you do not have to worry about decorating it in any other way.
Combining the color black with Natural stonewalls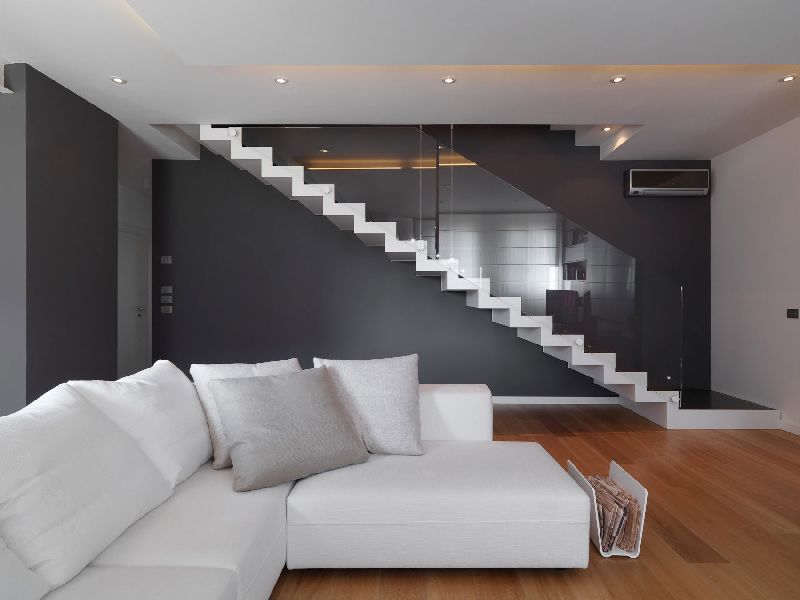 Natural stone walls are very beautiful on their own. Nevertheless, when you combine them with dark colored cabinets; they look even better. Instead of going for the natural wooden color, you can choose to go for black painted wooden cabinets or even black laminates on a wooden base.
Another option is to for a black coated metal framed door and furniture. This idea is also a good choice if you want to consider something for the laundry room or even the kitchen. Another variation on this front is to choose the black colored powder coated steel cabinets instead of wood.
Black and white combination for your bedroom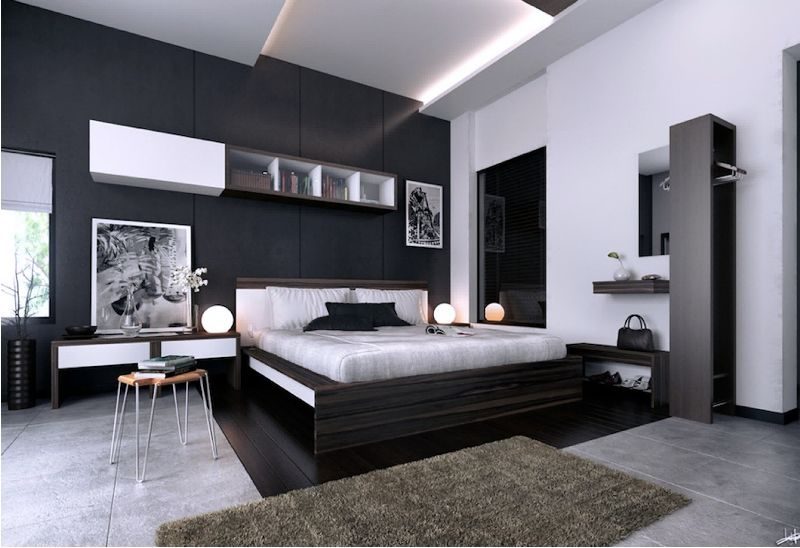 This classic combination is worth considering for your bedroom because it is a timeless and powerful combination. With this combination, there are so many variations and possibilities of how you can design your bedroom.
While painting the walls, use the black color on the bottom half portion of the wall. The white color will come in the top half section of the wall. You can also choose to have black colored cabinets with white furnishing or vice versa. Even for the bed, choose a nice white framed bed and put a touch of black linen on it.
Using the black color for your bar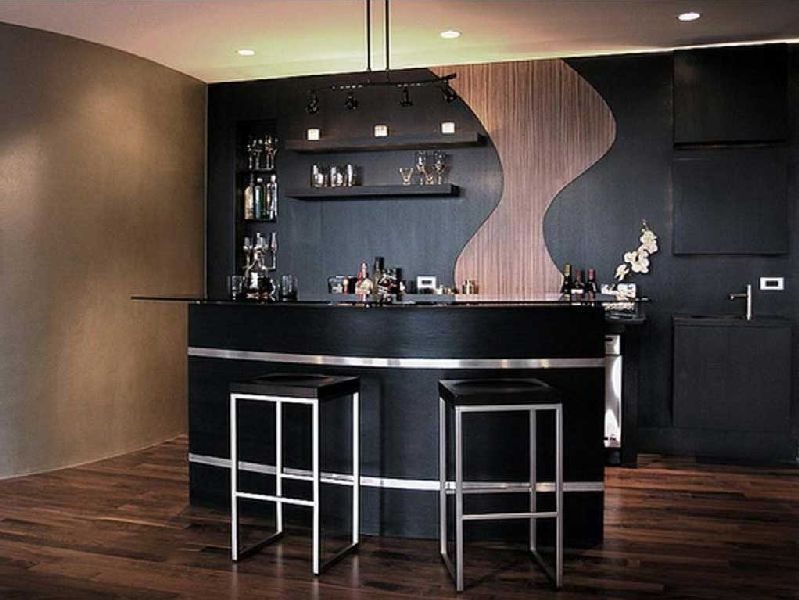 People who have or plan to have a bar in their house can definitely try this idea out. For the entire interiors including the cabinets and shelves, get them colored in black. Using white or any color of your choice for the bar stools/seating arrangements.
You can also choose to have silver colored lighting fixtures with multi-colored lights. This will create a perfect ambiance while you sit down for a drink.  Another way to work around this concept is by opting for black and white furnishing like a black frame with white colored cabinet doors.
The black, white and gold combination for your bathroom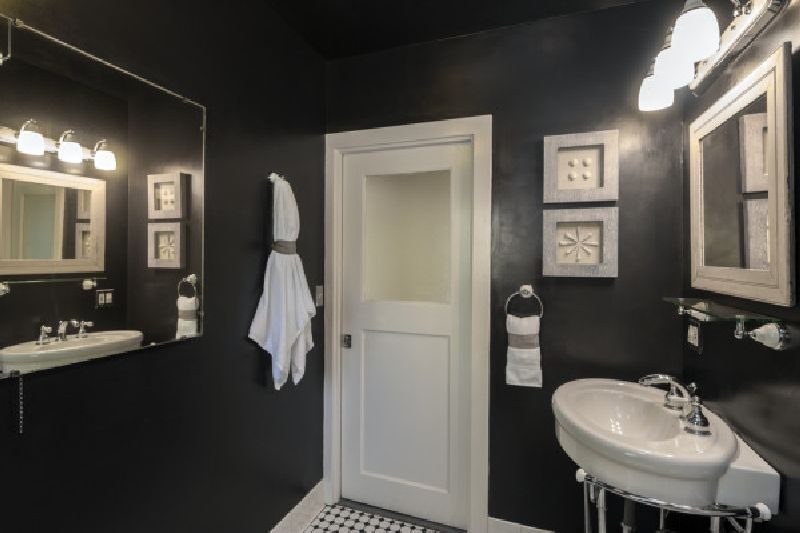 Let your bathroom look grand and elegant with this neat color combination. Paint the walls with a black base and give it a little gold touch with the fixtures. You can use spa special abstract design made in white color.
For the sink, opt for a black countertop with gold colored design and a white colored sink. For the various accessories and facets in the bathroom, you can take different tones of gold to blend in with the concept.
Using black for your kitchen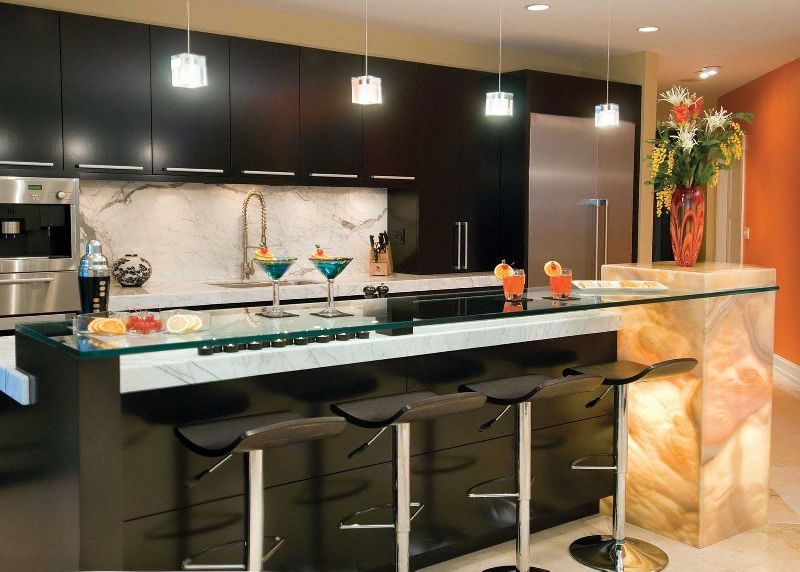 The more elegant your kitchen looks; the better it makes you feel. Why not try experimenting in black for a change instead of the regular colors. In this idea, you have a choice of going for black cabinets and furniture with a thin tan colored wooden border. For the walls, you can choose a light tan/light orange shade.
Another variation is to go for a black base multi-colored laminated look on top of a wooden base. This will look good if you ever want to change. It also gives you the flexibility of putting a little color to your space without having to worry about anything.