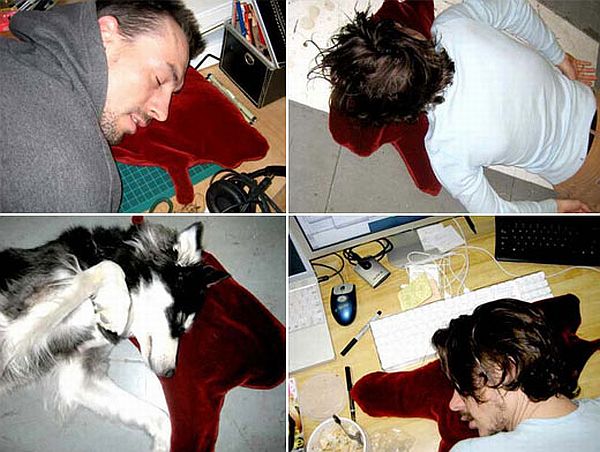 You must have seen some creative and unusual products those you can use at your home, but it's something different that we are presenting for you from all this. It will make your guests and friends really scare. Below we are listing out eight blood themed products for your reference. Let's us have a look at those and get ideas to scare friends and make fun out of it:
1. A bloody table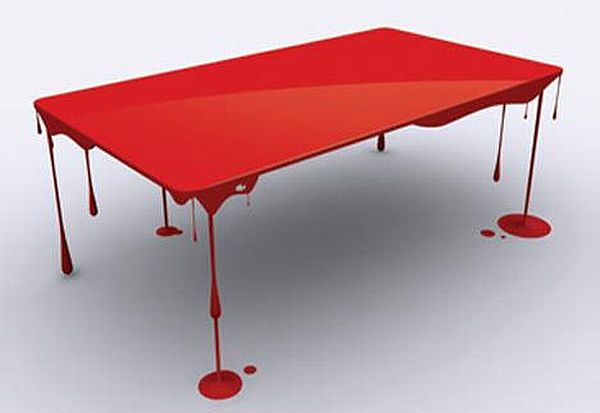 This bloody table is named as 'Love Me' and it was designed by an English designer John Nouanesing. It is a suitable table for Halloween. The paint that is used gives such an impression of blood dripping from the table. Th legs of the table are painted with plastic red color paint in such a way they from blood drops. Drops give a more realistic effect to this table.
2. Bloody knife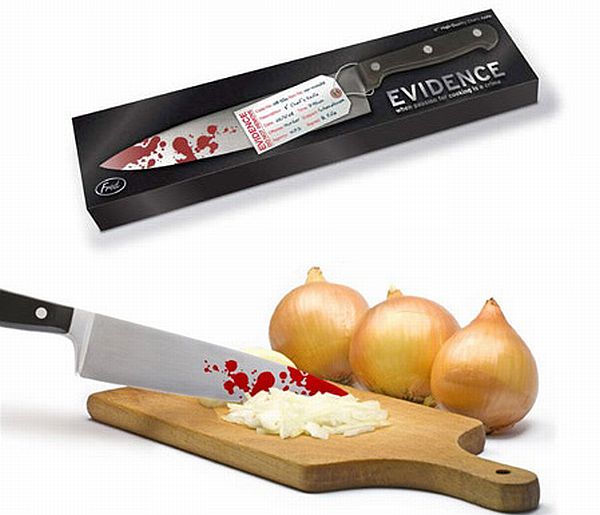 This bloody knife is been made of stainless steel and is 8 inch long. This is called Evidence Chef's Bloody Knife. It has a fired-on and food-safe design that is suitable for a chef. This is one best accessory for crime, also having blood in it makes it more perfect and scary. For one who is thrilled by such things, this is a perfect knife.
3. Blood bath shower gel
Shower gel can also add to the goriness of your bath place if you use bloody bath shower gel. It not only makes you clean also gives you fun bathing. The gel is of thick red color which exactly gives the impression of blood if you are not aware of the fun in it. This looks like a blood bag with provision to hang it with a rope to a nail which exactly makes it look scary. The smell of this bloody bath gel is like cherry, a sweet taste that stops you from thinking of blood. Priced at $5.99, the gel has the following features:
a) You can use if for cleaning yourself after any work.
b) A blood bag gel's net weight is 400 millie liter.
c) Its dimensions are 1.75 inch long, 4.25 inch wide and 7 inch in height.
4. Man with knife shower curtain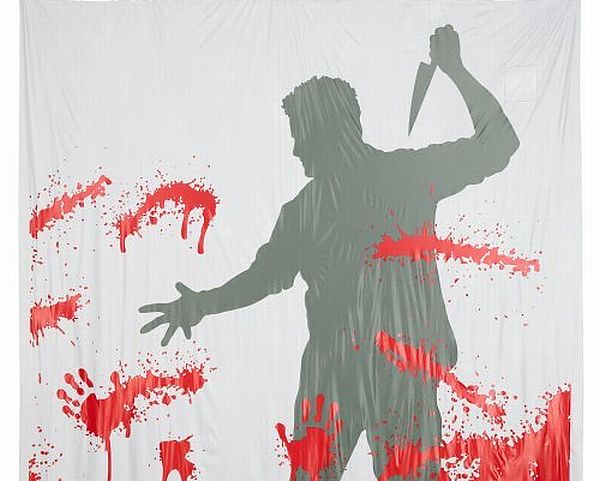 This curtain with sound effects on your bathroom will make anyone get scared and run away from your bathroom. Because the gray shadow of a man standing with a knife will absolutely look real to anyone who is standing on the other side. The dimensions of the curtain are 70 inch high and 70 inch wide It is highly recommended to be used only at indoors. There are twelve holes for hook and also there is a provision to add your own. It is made up of plastic and requires 2 AA batteries. As a whole the curtain is made of plastic, electronic goods and hooks. The sound effect includes psycho theme song, screaming sounds and other scary music. You can make it look more scary by purchasing some other parts to the curtain. Its price is $18.22.
5. Blood puddle pillows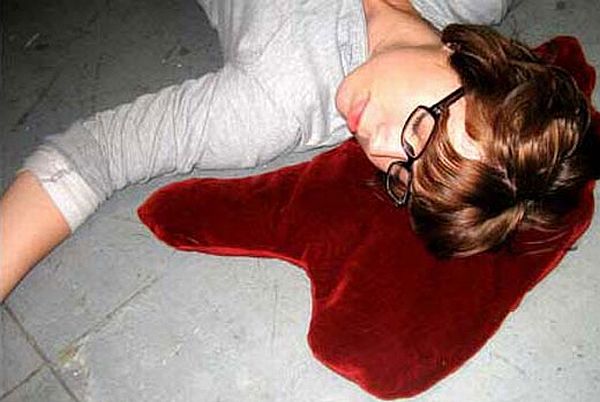 If it is Halloween night and you wish to do something different to scare your friend, this bloody pillows are another best option. Its fun to scare your room mate like anything, for him to wake up and see you are lying under a pool of blood the next day morning. Made of blood red velvet cloth, this kind of pillows were designed by artist Keetra Dean Dixon.
6. Blood, bath mat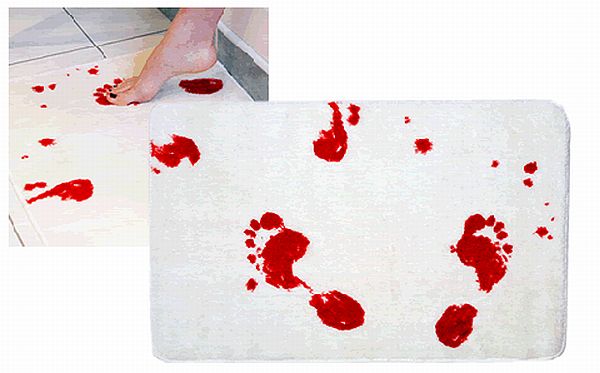 This bloody bath mat is another thing that entertains you and scares your friend as well. If you are a person who likes bloody curtain, then you will also like bloody mat. You will get this bloody mat at $22.
7. Blood bucket lamp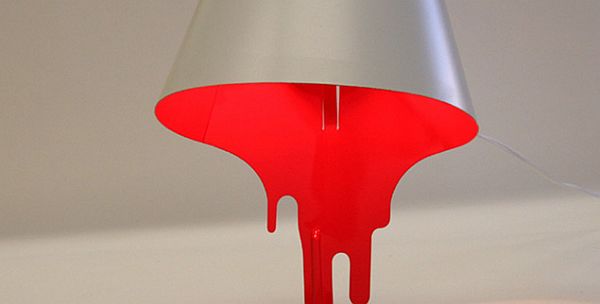 Blood bucket lamp is a perfect gift to your close buddy to offend him and to get thrilled for yourself. The lamp comes with a bucket to scare you at night even though you are well aware of the face that it is just paint. The cost of this blood bucket lamp is $226.
8. Drip hooks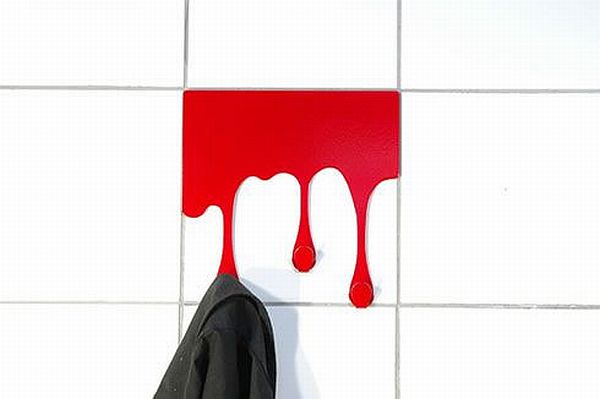 To spice up things your way Drip hooks are a best choice to give a striking look to your dim painted room. It is all en inspiration from Hollywoods' bleeding tiles. It is easy to install and gives an ever lasting scary look. The cost of this drip hooks is $25.