Holiday planters are a great way to bring in the festive mood. By innovatively designing your small planters, you do not have to worry about investing in various other decorations. Using the various decorative items you have at home such as Christmas ornaments, string lights, ribbons, streamers etc. You can make your very own unique idea and decoration.
During the festive season, decorating your house in such a manner will make its look completely different. The best part about using holiday planters is that you do not have to emphasize too much on how to decorate them because of their natural beauty. Here are some innovative ways to decorate your house this Christmas season by using planters.
The birch log planter idea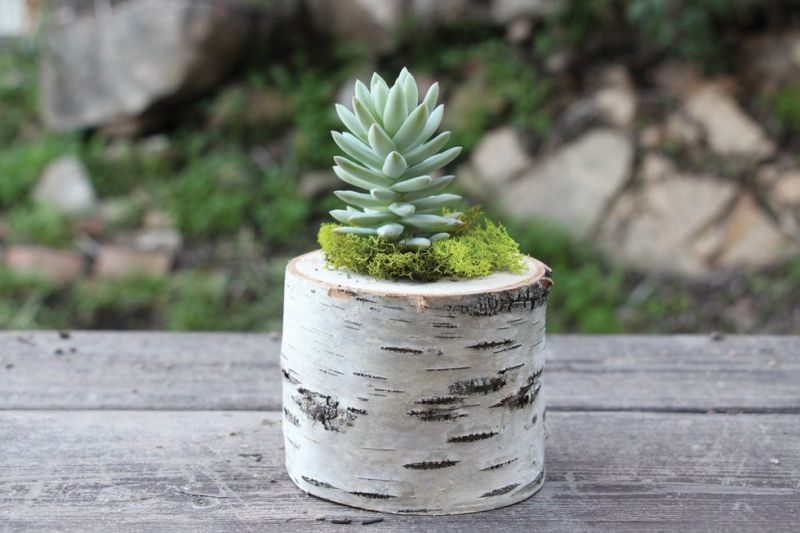 For your entrance, patio at the front porch you can place wooden frames and planters to set in the mood. Add a few ornaments and birch logs so that it blends in with the theme of Christmas. You can also choose to have a colorful base made out of wood or plastic to complete the finish. 
Play with ribbons and ornaments
A great way to start your holiday decoration is by playing with Ribbon and ornaments. You can even paint the pot with colors that mark the season. For example, if you are doing this for Halloween then paint your pot with the orange and black color combination. Similarly, for Christmas use colors like green, red, gold and silver. Your pots on their own will be a perfect addition to your house. To enhance the look, you can also blend in a few Christmas ornaments and give it a finishing touch.
Make a lovely exception with pebbles and planters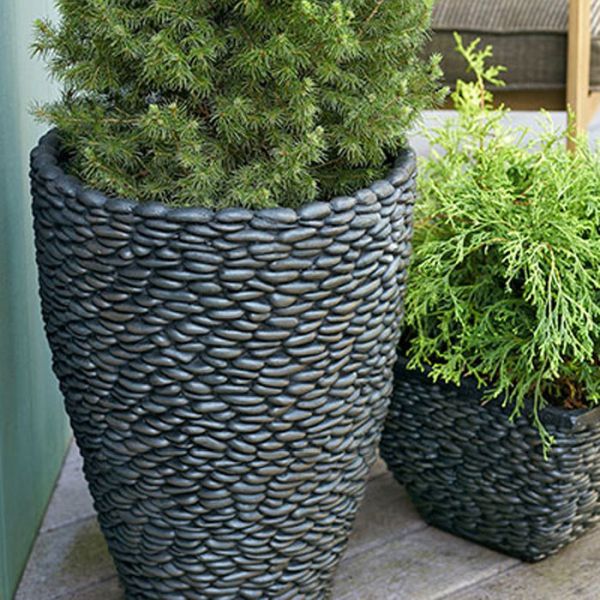 Evergreen plants can easily blend in to any season or festival. Depending on the time of the year, you can decorate your planters to suit the mood. Adding streamer lights will ensure simplicity and beauty at the same time. You can put in differently sized pebbles along with the planters so that it completes the look.
Let nature do the finishing trick
During the winters, the snow-capped trees are a beautiful sight. For your Christmas decoration, let nature add its own smooth touch to the exterior of your house. Leave your plants with the natural beauty of green and white and blend in a few red and gold ornaments. This on its own will do the trick of decorating your house from the outside.
The wooden wheelbarrow with seasonal flowers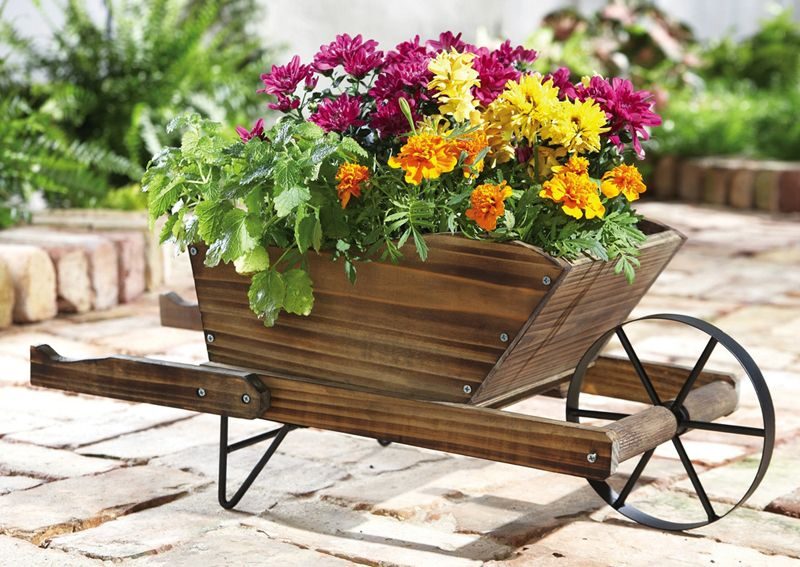 To keep your decoration as simple and classic as possible, go for a wooden wheelbarrow. It is an innovative way to design your driveway or landscape. You can plant seasonal flowers and make this idea a holiday planter attraction. Place it near the pool if your want or even next to the front door. Another great way to make use of this idea is by having a small sized Christmas tree outside your house. You can also add plants like the mistletoe to set your festive mood. 
Planters near the fireplace during off-season
For occasions such as Valentine's Day or a wedding anniversary, you can choose to have planters inside your house. Place them near the fireplace and decorate them with ribbons or even differently shaped motifs and your decoration is done. If you are decorating this for a birthday or wedding anniversary, you can also choose to have number decorations to mark the occasion.
Go for designed pots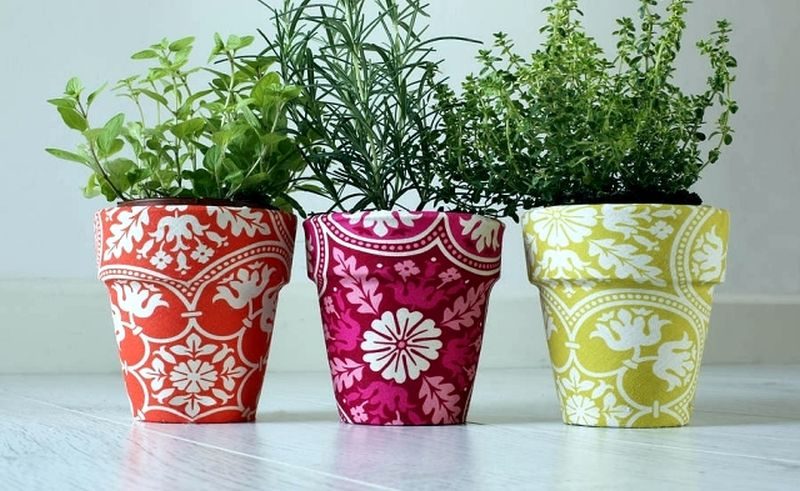 Instead of wasting money on decorations and ornaments, you can set a nice mood by using decorative pots. Have different themed pots for every festive season. When you need to use them, all you have to do is to lift the flowerpot that you want and place it inside. This way you do not have to waste time in decorating each of them individually.
Tree arts is another way to go
Another beautiful way to design your holiday planter is by opting for tree arts. You can get a variety of materials in the market for such needs. Using garden gnomes is also another ideal way to decorate your space to suit the festival. This is a great idea to get the kids involved and keep them busy.