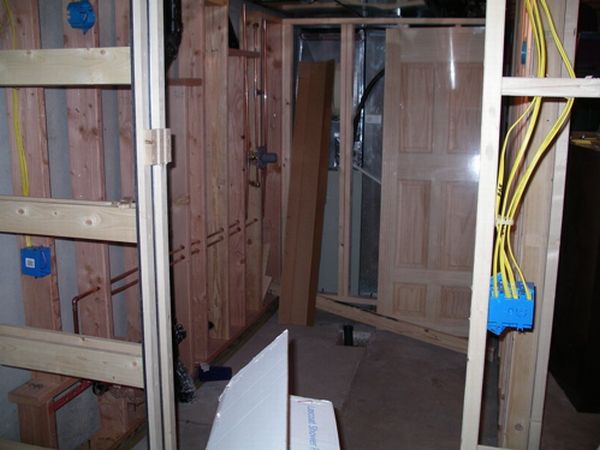 Basement bathroom is mainly for family and guests to have an exquisite place of their own. It utilizes the extra space and improves the aesthetic sense of the house. Basement is vacant or unutilized in most houses. Sometimes it is used for a function or for playing games. Basement bathroom is a dream for many people as it is expensive to build a basement bathroom. It increase the price value of the house. In general the cost of building a bathroom depends on the finished bathroom as well as renovated bathroom. Remodeling has the disadvantage, as the work can cost you more than a finished bathroom. Moreover, to remodel a basement bathroom, a finished basement bathroom and a basement with low quality materials should be available. A basement bathroom is a must if your family is growing; eventually you have to make use of space. A brief research on basement bathroom is very useful. Sometimes ideas can come out of thin air. If you don't know how to build a basement bathroom get the help of a professional. Have a good time for your good work.
Difficulty Level: Moderate
Time required: It varies from person to person
Resources Required:
Chalk
Tape measure
Framing members
Plumbing tools
Pipes
Bathroom fixtures
Finishing materials
Instructions:

1. Location
Find a place in the basement where pipes were previously laid. The bathroom should be near the pipe fixture to avoid extra cost.
2. Flooring
Old carpets should be removed. In its place tile or other easily dryable floor should be used. Tiles come in many varieties and properties.
3. Wall Boards
Use resistant wall boards, to avoid moisture absorption resulting in mildew and mold infection. It may look like spending too much for a basement, but eventually you will know that money was spent wisely.
4. Plumbing and Wiring
Right plumbing and wiring for the basement is must. Always buy good quality and approved items for basement.
5. Fixtures

The basement bathroom should have a toilet, sink, shower, and tub. Kohler has come up with excellent designs to meet necessary requirements. Saniflo (R) is a leading provider of upflush toilet systems that can defy gravity, Saniflush. It's a standard for basement toilets. Light and ventilation are an important factor in the basement bathroom. Bathroom medicine cabinet, 5 tier organizer, bathroom mat etc. can improve the appearance of the bathroom.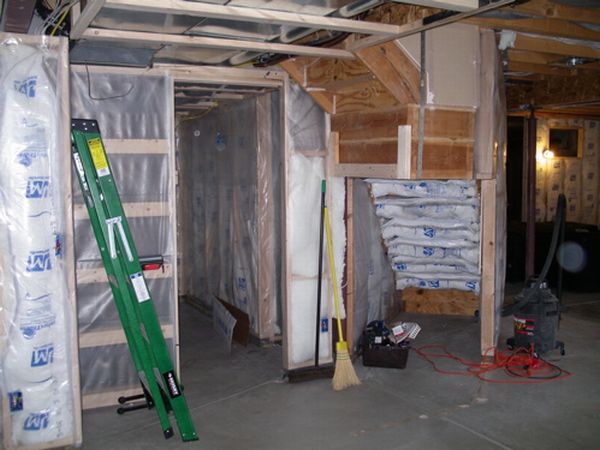 Frequently asked questions:
Why you need a bathroom in the basement?
If you can make the basement functional by attaching a bathroom, it then adds to the value of the house aesthetically as well as economically.
Things to remember:
Avoid water related problems, fix it at the earliest to avoid huge expense.
Ventilation is very important, as there may not be windows in the basement.
Precaution should be taken to prevent the pipe from freezing in winter.
Bathroom should be kept neat, dry, and tidy.
Quick tips:
Ventilation is a must for a bathroom basement.
Always keep a few towels in the bathroom.
Make sure all pipe connections are tight and there is no leakage from taps.