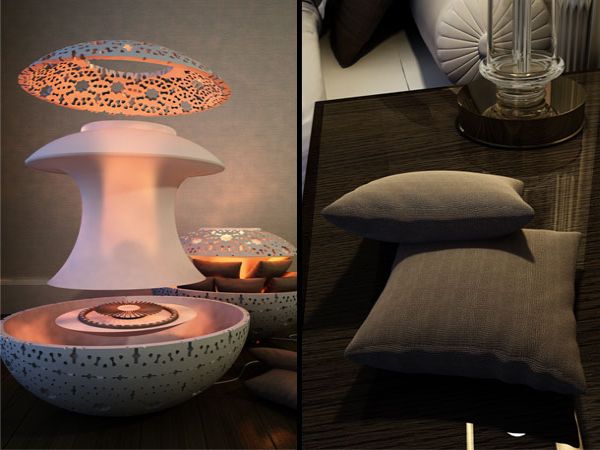 Canoon by Younes Duret Design is a unique kinda home decor item that will enhance the beauty of your interiors spreading warmth is style. It's a kind of heater ceramic dish designed by Moroccan artisans. The object is used as barbecue to cook Moroccan dishes on a charcoal fire. If you check out the images in the gallery pinned below, you would easily understand why I'm talking in length about the product. Its' the object of craft in oval shape that's completely made up of the recycled plastic. The low energy Canoon is easily transportable in all living areas of your home.

Within the oval shaped Canoon you can leave linen cushions filled with cherry pits to keep them warm without even bothering about their getting burned. Their high thermal inertia let these cushions get warm so that you can apply them to all parts of the body for comfort and ease your tensions such as headaches, pains besides keeping you hands and feet warm in those chilly winter nights.
You can turn on or turn off Canoon increase/decrease its heat of your hand stroking the top or bottom of the heater. Depending upon the change in heat, the color of this cool decorative home product changes colors to keep you safe from getting burnt by touching it when its too hot.