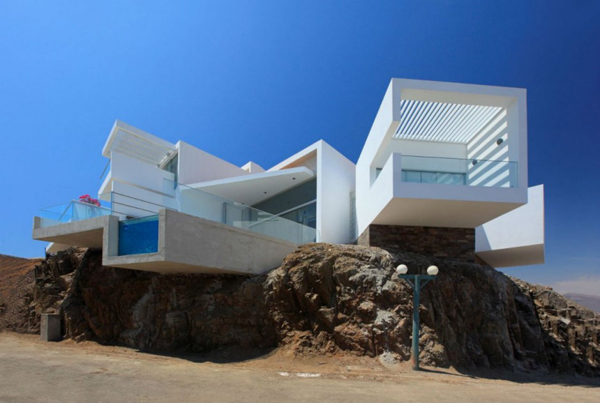 Inspiration: Casa Playa Las Lomas I-05 (designed by Vértice Arquitectos)
Overview
As the green revolution is taking a massive surge, people are thinking of living healthy and having green homes for themselves. If you too, are a nature lover and want to be near nature, then you can take inspiration from Casa Playa Las Lomas designed by Vértice Arquitectos in Peru. This house includes all the necessary amenities, which you would want in your home. So, if this concept inspires you, then you can see more details below.
How to get the look: Design and layout
Just like the house, you can also have two different volumes, one leaning on the other. If you are thinking of having such home design along seaside, then this will give a panoramic view of the beach and you can also have swimming pool of your own. The first volume will have the main entrance and to the left you can have most of the bedrooms. The second volume will locate the social and service areas in the first level. You can keep the family room and a guest room on the second level. This will be opened to the living and dining room in the first level. The materials used for the project are stainless steel, exposed concrete, stainless steel, granite stone, white painting on the walls and tempered glass. The granite stone has been used to cover the base in order to keep the volumes stable and separating them from the natural terrain.
What's unique
The materials used for project give sustainability and long lasting effect.
The pool is enclosed with laminated glass, which will permit transparency to spectacular view of the sea.
The idea is so extraordinary that people will pay special attention to this.