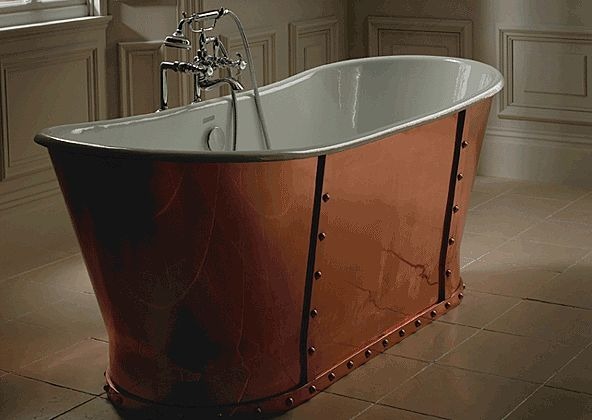 Cast iron bathtubs have been a favorite pick of many people attributing to their exquisite metallic finishes and sleek designs. Cast iron bathtubs can provide all the luxury and aesthetic values you could need in your bathroom. Due to their increasing popularity, several new designs have been created by professionals. Let us have a sneak peek into some of the prime cast iron bathtubs that are in vogue all around the world.
Cast iron slipper bathtub BGL-83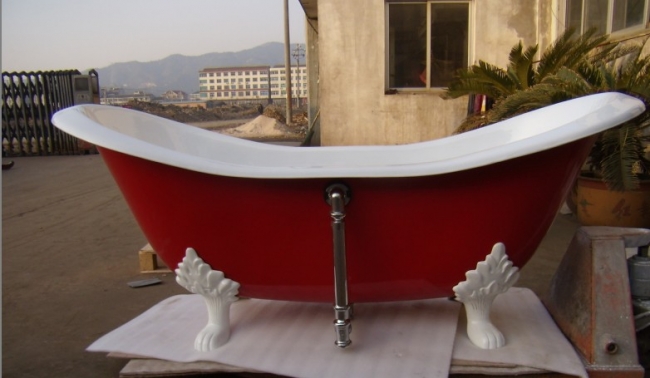 With a tub weight capacity of 140 kg, the BGL 83 is one of the most exquisite tubs in the market. Its smoothly hand painted material and its white exterior are quite simple to repaint. The tub gives you full liberty to paint it in any color you would like to paint it. It has an amazing 190 ltr water capacity providing an option of two or no tap holes. Be rest assured that you will be overjoyed after trying out a shower in this particular tub.
HYQ: Cast iron bathtub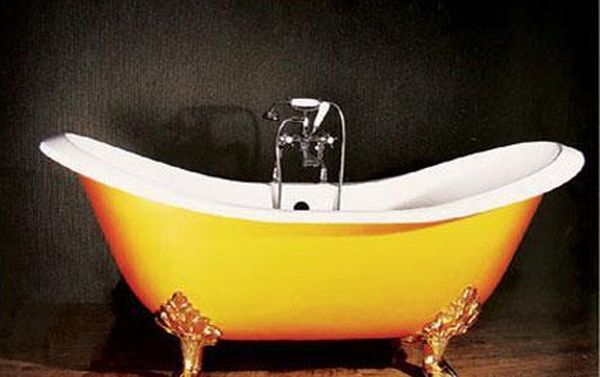 Constructed in China, this bathtub boasts of a stupefying luxury leg as its accessories. This leg can be found in many different amazing designs. Hence, you can take your pick and install it in tub without any problems. Apart from having great features like smooth, durable and comfortable, it is also very easy to clean up; thus, easing the task of the customer. It is also entirely alkali and acid resistant. If you would like to do more with your HYQ bathtub, then you can also install additional taps in the tub, which would make it look even better than before.
Rosenheim designer freestanding cast iron bathtub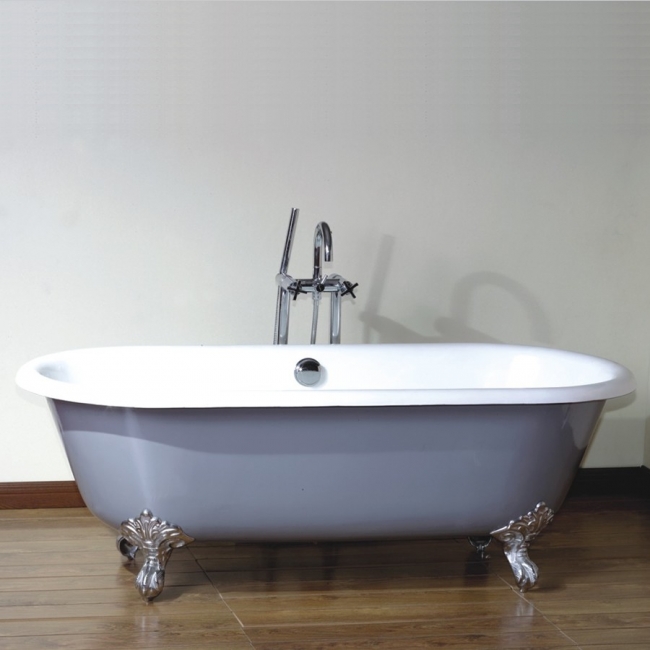 Apart from having a cast iron finish, the tub has a double ended claw foot, which is made out of cast iron. Available colors for the product are white, grey and black. It has a capacity of 200 l. This astounding thickness of this tub does not allow any kind of damage such as dints to the bathtub. Complete attention has been given to the durability of the material since quality has always been of primary value to the manufacturers as well as to the customers. Therefore, it is quite unlikely that any buyer would be disappointed with his/her purchase.
Enameled cast iron bathtub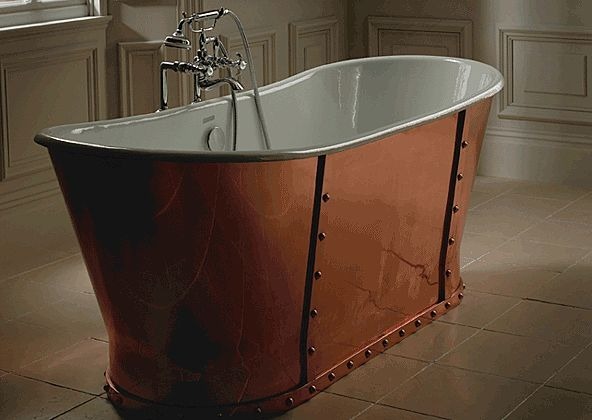 This is a unique piece of bathtub, which boasts of being entirely handcrafted. Besides its astonishing looks, it is also very durable and is superfine quality. In terms of luxury, it offers you the best possible. Outer linings of the bathtub can also be made gold plated, which gives a sizzling look to your tub and thus making your bath truly irresistible. Therefore, in case you choose to buy this bathtub, you are definitely not going to be disappointed in the least.
Cheviot Regal cast iron bathtub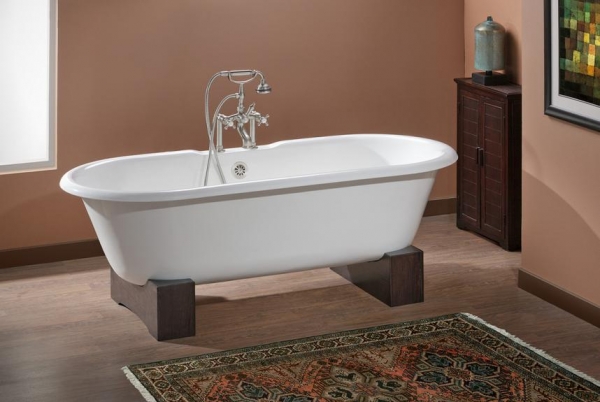 This bathtub bears a royal tag due to its resplendent looks and features. Apart from its 160 ltr capacity, it boasts of being extremely durable. It also allows you to choose its taps from a wide variety of tap collections by Regal. They are present in many vivid designs and are of exceptional quality. This tub is found in an oak finish and natural beech finish as well.
Swedish deep cast iron bathtub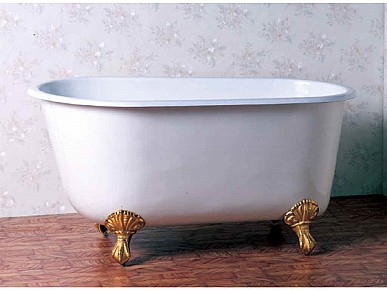 Weighing 256 pounds, this bathtub is interiorly constructed with enamel-coasted iron. The super glossy surface of the tub prevents damage and the dense structure prevents it from dents and dings. Accessories of the tub include a pair of well polished brass feet. Among the many different kinds of finishes such as brushed nickel, polished brass, light chrome, etc., the brushed nickel finish is the most popular.
Timeless cast iron bathtub design by Devon & Devon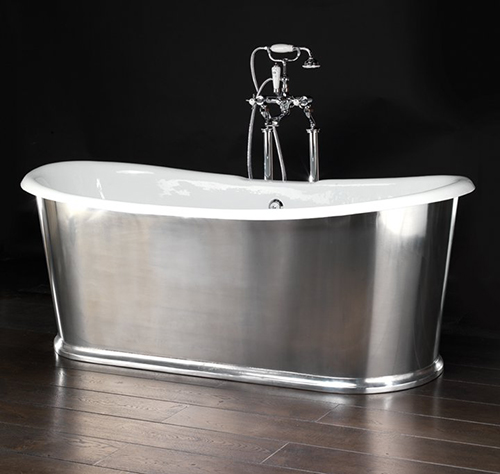 This bathtub piece draws inspiration from the basic veritable style along with a bit of modernization. Fully polished all over in aluminum, this bathtub is 70 cm tall. Special care has been taken to see that the comfort factor has not been left out by any means thus ensuring complete satisfaction of the customer. Devon & Devon allows customers to choose their own taps, which are available in many exquisite lovely designs and patterns.
None of the bathtubs aforementioned have left out aesthetic factors anywhere. Extensive care has been taken to see that comfort is not compromised at all thus encouraging the spirits of their customers. It honestly doesn't matter which bathtub you choose to install, you will surely be satisfied by all means.