Combing the love for chess with a very common furniture item, table, is Frederick Powell from United States. Christened the Chess Table, it comprises of a playing board along with ample storage space. It will solve multiple purposes at the same time and will kill the need of finding a stable base for you to keep your chess board.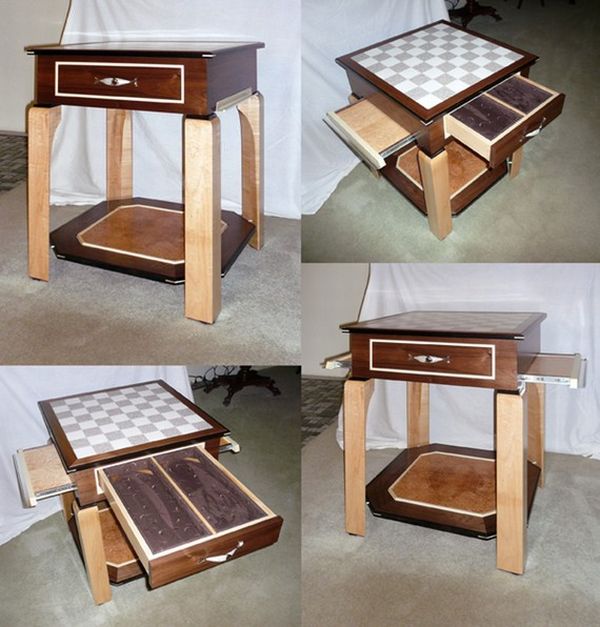 The Chess Table has a height, depth and width of 29.25 inches, 23.75 inches and 23.75 inches, respectively. This makes it perfect for all kinds of homes, whether spacious or cramped. The beautifully constructed table can be snapped apart into four parts, which includes the chess board, the table legs, the bottom shelf and the apron and drawer part. The playing board in the design has crafted using 1/2 Dupont Corian and has been edged with Gaboon ebony. The table stands strongly and with utmost panache on four legs fashioned out of white maple as well as Gaboon ebony.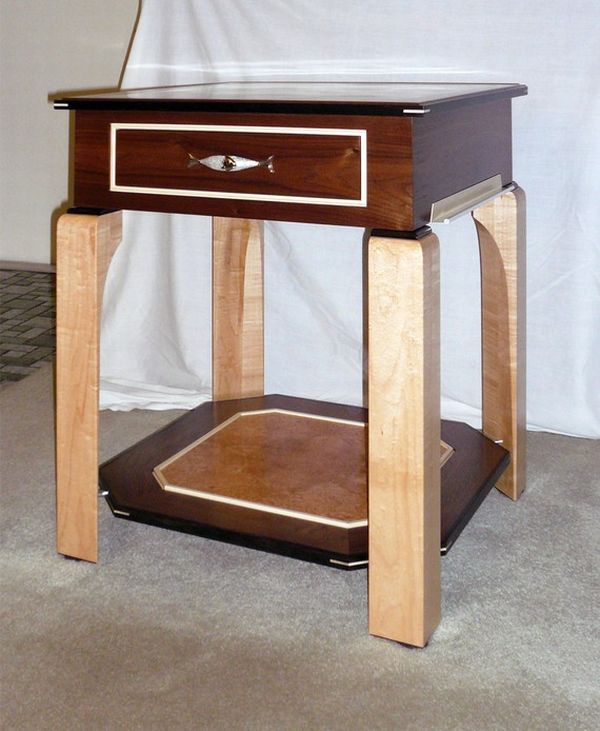 The bottom shelf in the design can be used to place various things, like a small vase or books, and has been made using plywood. The Chess Table has been made using solid materials, which increases its life and makes sure it stands strong against all wears and tears. The legs feature embedded screw like levelers that will let you place the table at in an uneven way, if required. All the parts are made to stay in place using screws or bolts and have been enveloped in varnish, giving it a bright shine. The Chess Table is a true picture of combing beauty with the love a game, in which neither the board loses nor the piece if furniture.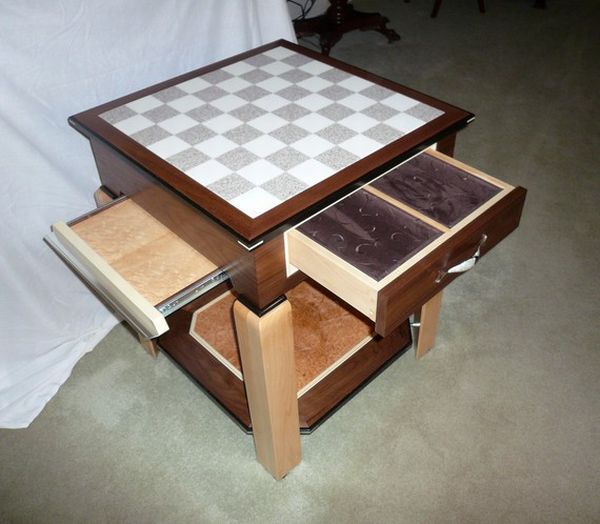 Via: Etsy