Decorating the bathroom is itself a fun task to undertake, especially if there is ample space inside one. You can introduce many fun and chic elements in your bathroom to make it look outstanding. For this, you don't even need to overstep your budget as there are many options of exciting bathroom décor items at reasonable prices.
Though we spend only a very small part of the day in the bathroom, it is the ultimate place for relaxation and rejuvenation. Taking extra care to make this place look special will surely enhance your bathing experience. In the following are lists of inspiring bathroom décor items.
Black Bathroom Accessories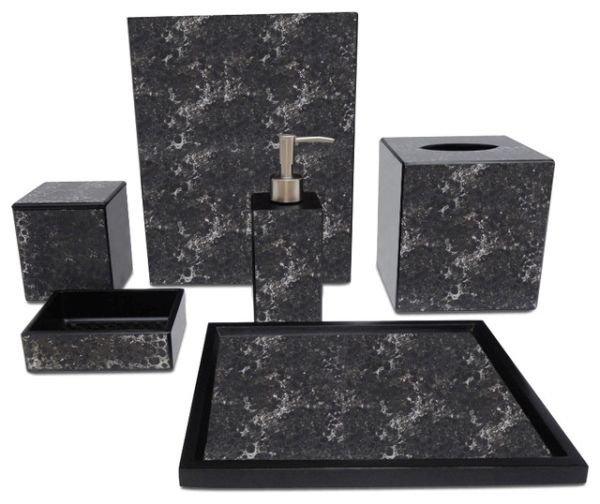 The color black spells elegance, enigma and charm. Using black accessories in your bathroom will definitely enhance its beauty manifold. Black toiletries holder, vanity unit and shelves will give a white bathroom a luxurious makeover. There are also other ways of using black in a bathroom.
You can use black tiles on the floor of an all white bathroom. Additionally, a black stone case for a white bathtub can look both grand and elegant. Surely, using black in different ways inside your bathroom will bring about a regal effect. If you are not fond of black, try other rich colors such as plum, purple, amber, chocolate brown or maroon.
Designer Bathtubs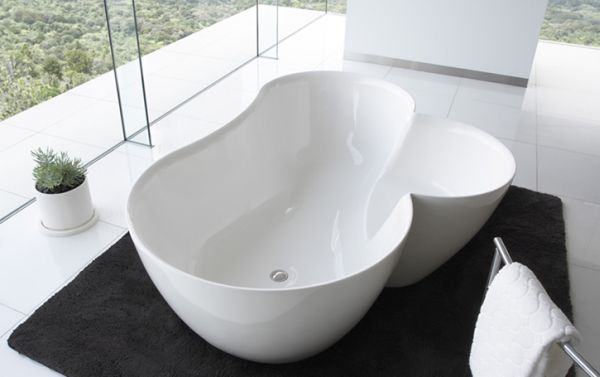 Many homeowners prefer to create a focal point inside the bathroom using a luxurious bathtub. Designer bathtubs with whirlpools, lights and other fixtures are now available within the budget of middle class homeowners. Some of these bathtubs include spa facilities for giving you a thoroughly relaxing bathing experience.
If you like minimalist décor, then buy hand crafted bathtubs made of natural stone. This type of bathtubs may have a rough exterior but they have a smooth interior surface. There are also bathtubs which come with a shower fixture. The shower fixture is installed on the ceiling right above the bathtub.
Vintage Vanity Unit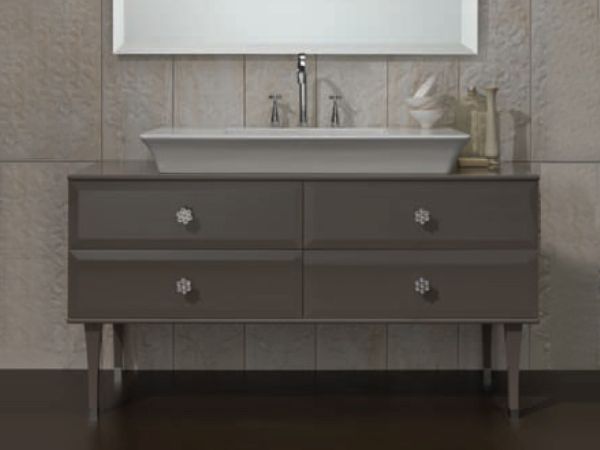 The vanity unit is a necessary part of any bathroom space. Getting a vintage vanity unit will upgrade the décor of your bathroom swiftly. Ring pull chests on a vintage vanity look really unique. Fit it with shallow washbasins so that all the chests are usable. Homeowners who want to give their bathroom a new look without remodeling will find this idea useful.
Statement Mirror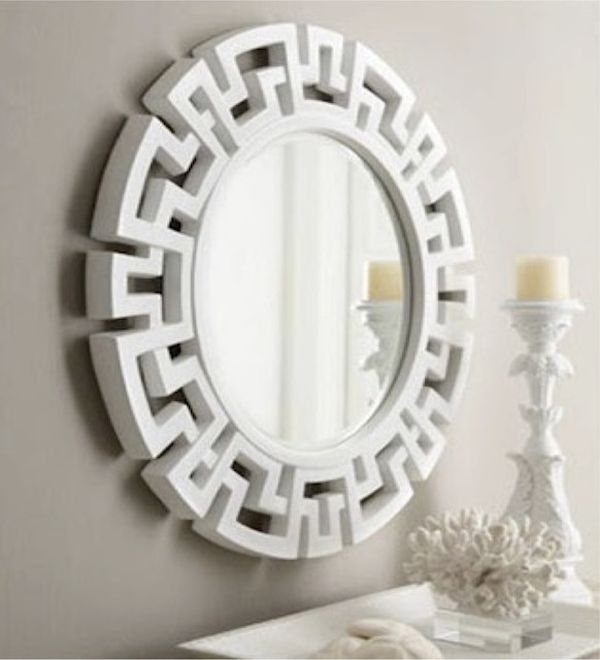 A vintage or quirky mirror can also give your bathroom a fresh new look. Ornate mirrors add character to the bathroom space. You can also try simple driftwood frame mirror for your bathroom, elevating its glamour quotient. Use appropriate lighting fixture with the mirror to get adequate illumination while using it.
Ornate Rug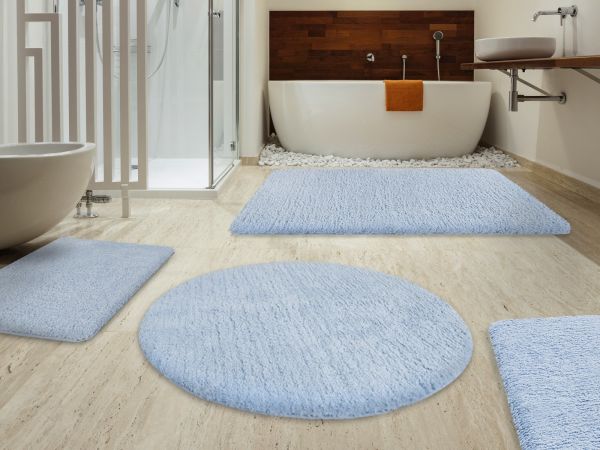 Instead of a bath mat you can use an ornate rug on the floor of the bathroom. Rich and intricately designed rugs lend a gorgeous look to the bathroom. The richness of a real rug feels great beneath the feet in winter when the floors are cold. Find one that you can easily wash in the machine anytime to save labor and cleaning costs.
Faux Window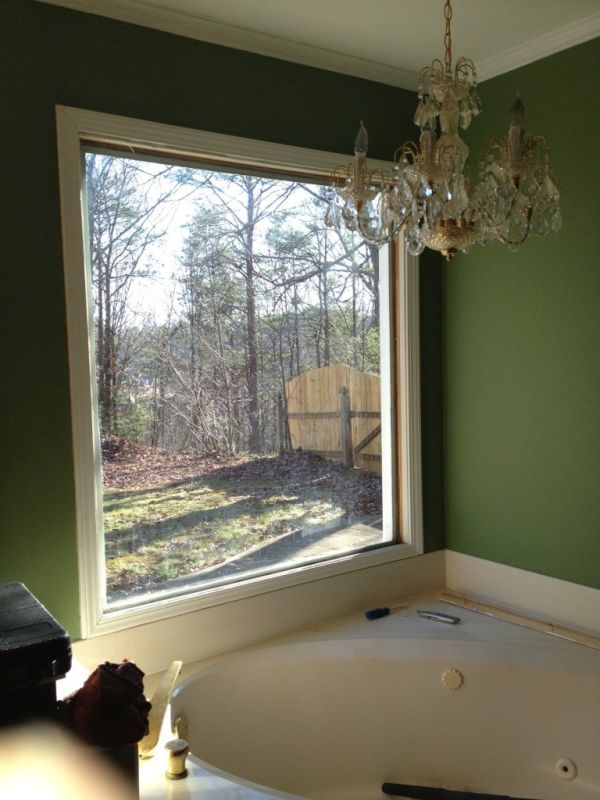 If there is no window in your bathroom or the bathroom is too small, you can opt for a faux window. The faux window will create a sense of additional space and enhance the beauty of the bathroom.
Beautifully painted cherry blossoms on glass can create the illusion of a window. With a gorgeous faux window, you should pair elegant white marble flooring and white or cream walls.
You can give your bathroom a quick and cost effective makeover by incorporating fun and chic elements. Ornate mirrors, indoor plants, plush rugs and vintage vanity units are enough to make your bathroom look gorgeous. Without fully redecorating these inclusions can brighten up the décor of any contemporary bathroom.