With modern city apartments getting smaller, bunk beds have emerged to reiterate their usefulness, as they make small homes look big and spacious. Bunk beds when not in use collapse to add extra space to your room. They can be a best option for kid's room, as young tots can play around the bunk beds and have fun. These types of bed go hand in hand with small bedrooms. Here we have some different types and designs of bunk beds to help you choose the right one to make your home look more spacious.
Twin bunk beds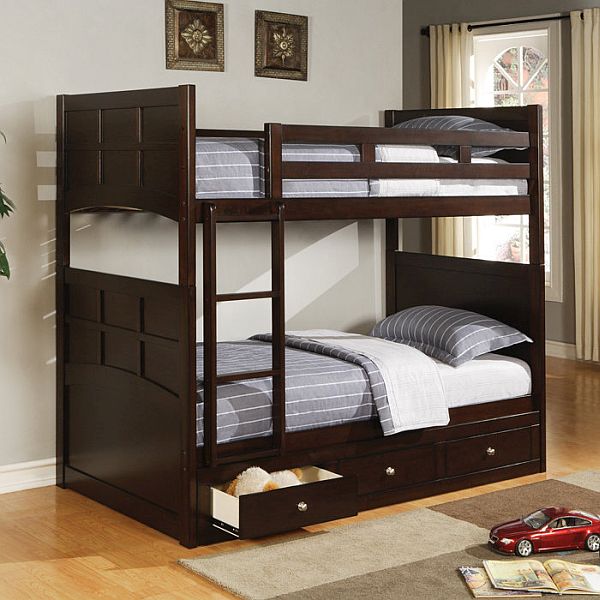 This beautiful bunk bed can give an attractive look to the room. It is mounted over a standard sized bed where you can get by small and beautiful stairs. The upper bed is very small but perfect for small kid to sleep. The lower bed is designed for an adult or a teenager and the upper bed is designed for a toddler or a child up to ten years. This can be used as a sibling bed and can be an alternative for your kid's friends. This is a detachable bed as you can remove the upper bed if you want and can use it according to your choice.
Regular bunk beds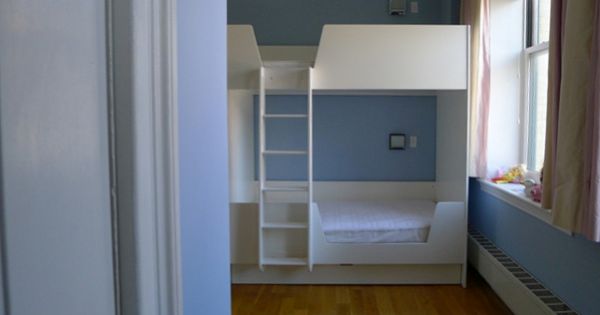 Regular bunk bed is not a new concept as this has been used for years. A regular bunk enjoyed popularity for quite a while. This is a comfortable sleeping arrangement for your children. Regular bunk bed is also useful for adult siblings with less bed space. Apart from other bunk beds, this does not support the ladder, as it is not so safe for kids. There is a staircase is attached to the bed, which is little safe for your kids. This is a stackable bed as you can use it according to your usage and choice. This is available in the market in different materials such as wooden, metal, and plastic. You can choose one of them according to your choice.
L-shaped bunk beds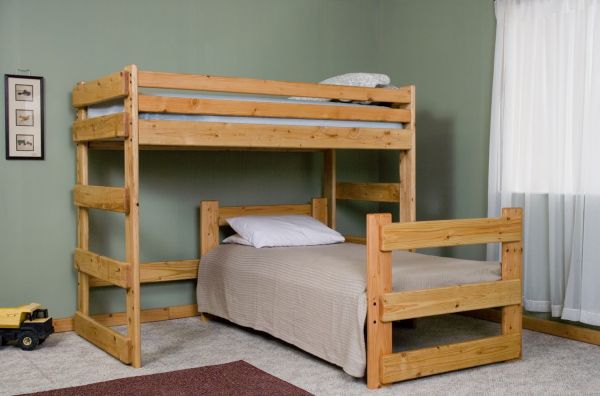 This unique style can be a great solution for your children's small bedroom. This L-shaped bed is mounted over a bed. The lower bed is juts out in a small wooden room and attached to another bed. A small cupboard is also attached to it where your children can place their books and clothes. It includes three beds and provides sufficient room for your children, an attached workplace adds to its usability.
Country bunk beds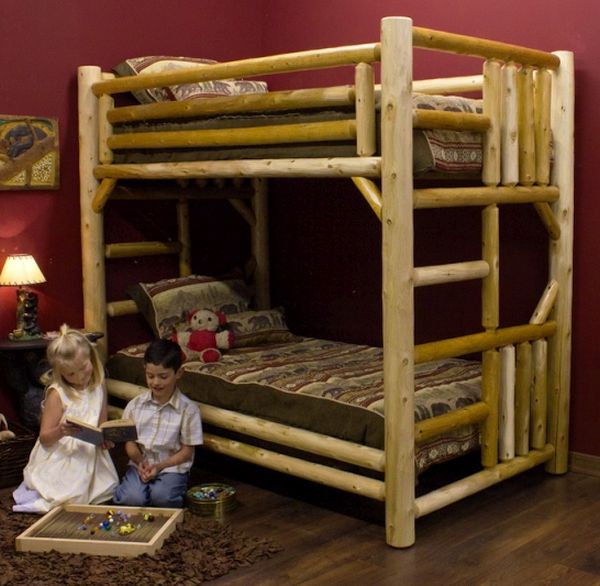 You can get an idea of this type of beds as they are based on beds that you will see in a village or countryside. Such beds are generally made from wood and can give a vintage look to the bedroom. They look so delicate but have a strong body that can hold two or more adults on it. You can buy it from the market and they are available in different shapes and size.
Modern beds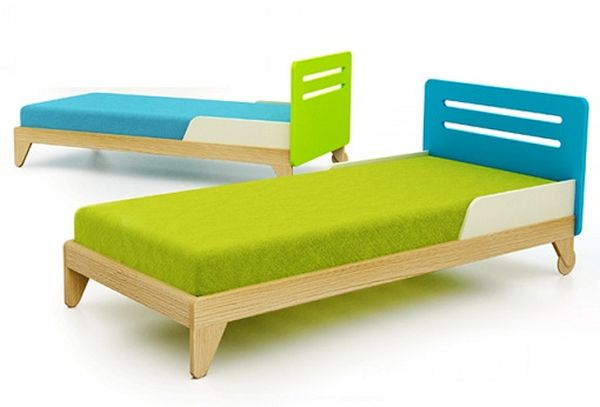 These types of beds are based on modern bed styles. They include a twin bed where the upper bed is attached to ladder or stairs so that you can get there easily. This also includes drawer and a study space where you can place your laptop and can do your homework. The clean shapes of such bunk beds make them a perfect choice for modern homes. They can add an elegant look to the room and can make the room look spacious. These beds are available in different materials in the market.

Bunk beds can be a great choice for small rooms as they provide enough space for your kids. They are available in the market in different materials, shapes, and size.