Choosing the staircase for your home is a tricky task, as it is an important part and can easily make or mar the overall interior. You have to consider different things, including the shape, length, width, décor, color scheme, and more. With new and stylish staircase designs hitting the market, now it is time to say good-bye to old staircase designs. Available in different shapes and finishes, modern staircase designs simply support the contemporary architecture and create altogether different looks to amaze guests and visitors. Here are some of the best and stylish staircases designs for modern homes:
Wallpaper staircase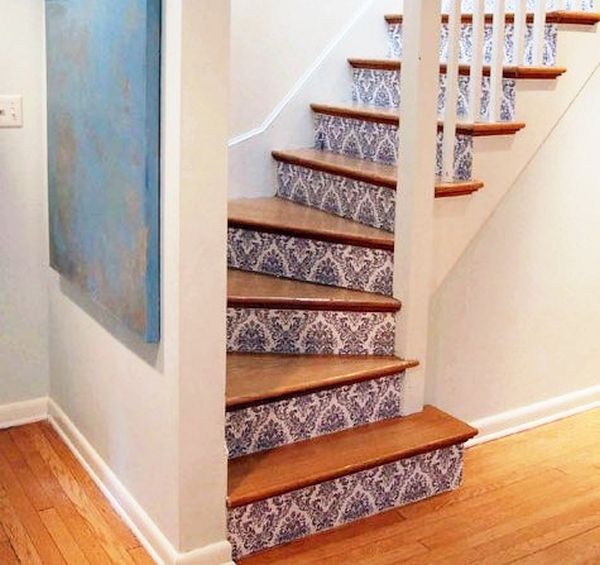 If you want to give a different look to your staircase so wallpaper is a great option for you. You can go for different styles and wallpaper designs that can help you to dress up your stairs a bit. Plain wallpapers can give a trendy look to your staircase and home. You can also go for printed wallpapers that can make your home look attractive and beautiful. This can also give a vintage look to your house.
Writing on it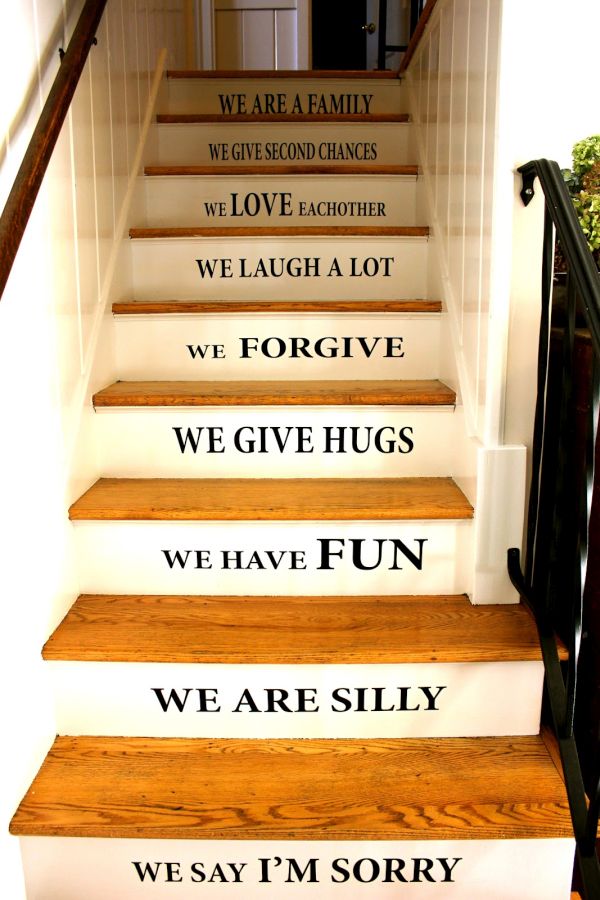 This is a different and a unique way to express your feelings and emotions. You can write your thoughts on the staircase and can make it look different. You can also write your favorite song, poems, and a story on the staircase. Sticking a vintage newspaper on the staircase can give a unique look. Adding some beautiful paintings on it can enhance its beauty. It is a unique way to decorate front of your staircase. Writing on the underside of the stair will look cool.
Book effect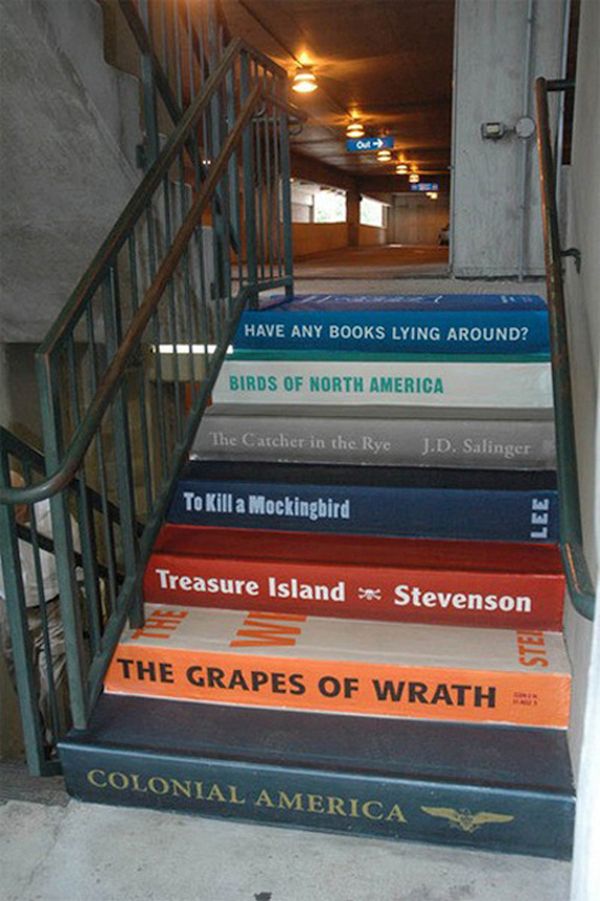 You can give your stair a book effect and a library effect. It is quite similar to writing on it and easy too. You can add the names of your favorite books on the front of the stair. You can use different vibrant colors to make stairs look different and beautiful. You can make it your home encyclopedia, where you have names of all good books.
Different material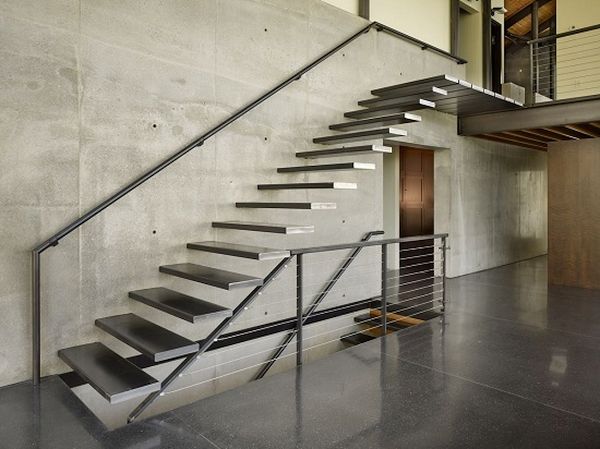 You can use paint, tiles, and different materials to decorate stairs. You can take the help of professionals and can stick by yourself. No need to worry about anything as anything can go with this stair design. This can be great way to go eco friendly by decorating stair's front from waste material. This perfect blend of waste material can help you to add a great look to your house.
Steel staircase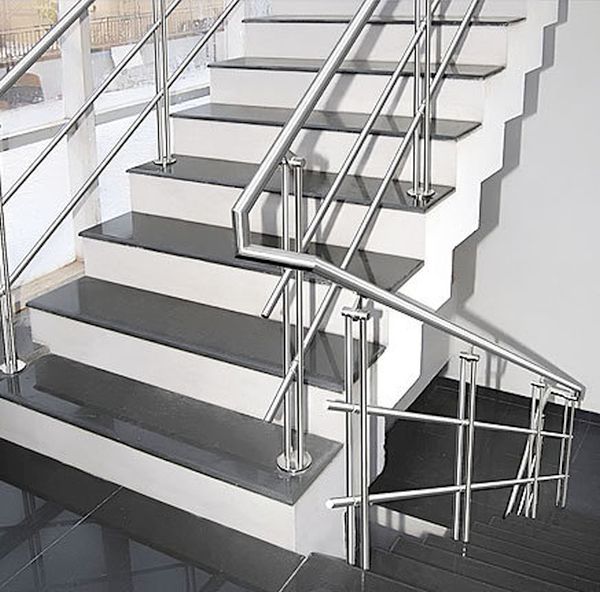 Steel staircase is great to install in your home as it can add a metallic look to your home. You can combine this with wooden stairs. This is a perfect choice to make and this can help you to make your house look classy and elegant. This inspiring staircase can be perfect for remodeling stylish homes. You need not to spend huge amount for this as you can install this without spending much.
Backbone like structure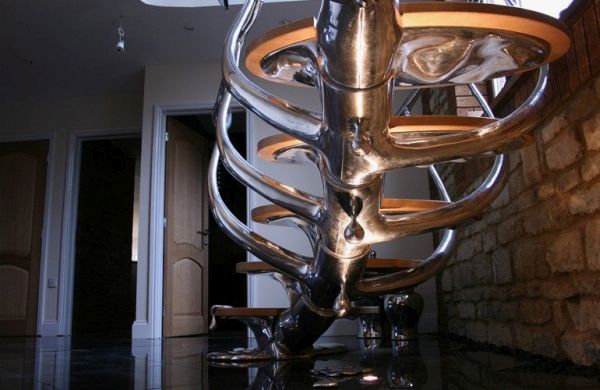 A backbone like structure staircase can add a different look to your home. It will look beautiful from both sides and will go with all types of home décor. This is an artistic way to redecorate your home to make it look attractive and different. Each section of this staircase is made of walnut wood and coated with a Travertine Marble type of resin. It is very easy to maintain the beauty of this beautiful staircase.
Spire staircase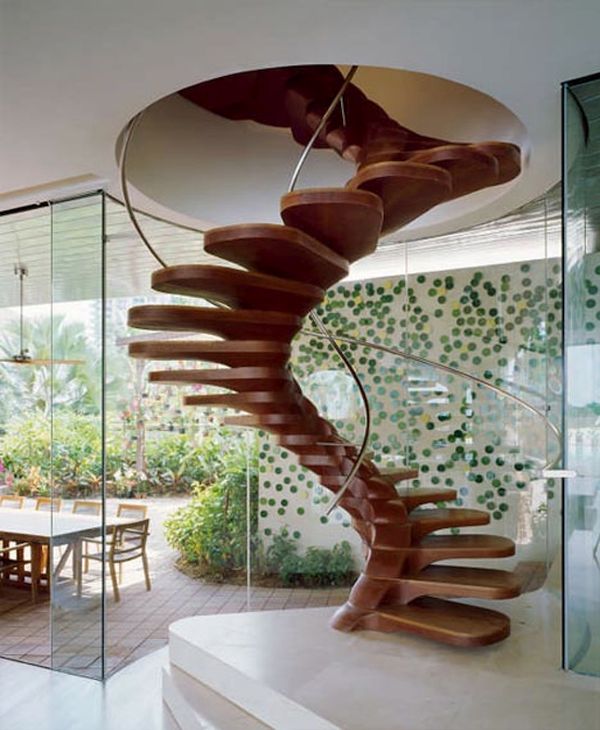 This beautiful staircase made of concrete is a unique design that you cannot imagine. It do not have any staircase support and this enables you to make the bottom side of this a mini storage. This large piece of furniture will go with all types of decor and color scheme.

A well placed staircase can add form and function to your home. You can go for different staircase styles like metallic, wooden, concrete, and other designs or styles.