Flooring plays a vital role in the look and feel of your home. It's a major decision whether you are renovating your home or installing floors in your new home, as you cannot change flooring at a whim. Wooden floors add beauty and elegance to your home. There are natural wooden floors that you can choose, which not only look good but are also environmentally friendly.
Your lifestyle and budget would dictate the choice of floors for your home. For example, if you have kids and pets, you should go for a sturdy floor which can handle all the heavy traffic. Read on to find out more about some wooden flooring options to help you choose the right one for your home:
Solid wood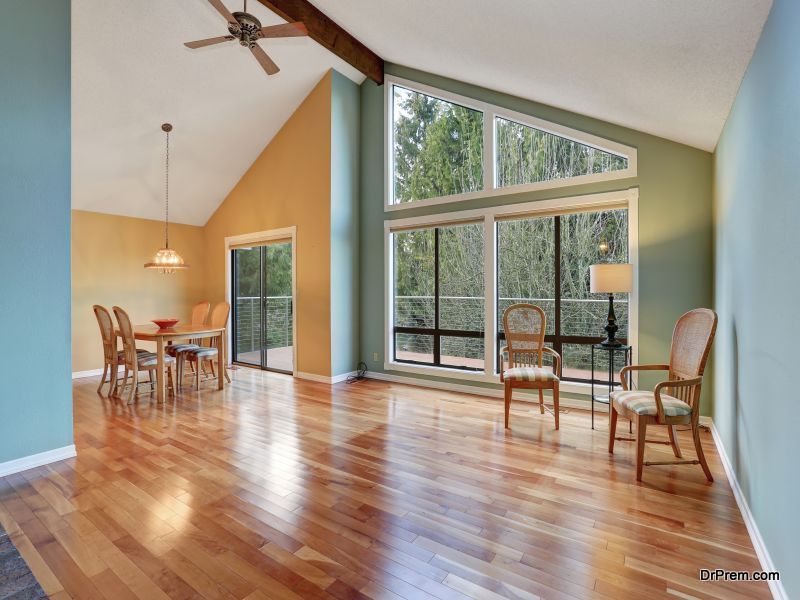 Solid wood flooring implies flooring that each plank of wood is made out of a single wooden piece, which is cut in different sizes. These wooden floors impart an old world traditional feel to your home. With proper care, hardwood flooring have been known to last a 100 years, you only have to re-sand them a few times. They can be lacquered which make them look stunning. Ted Todd has the option of French Oak floors which are made using individual trees, are slip resistant and has a level 9 SATRA rating.
You could also opt for fine wood flooring, which are derived from rare and premium woods kiln dried and made into long boards.
If you want to use reclaimed wood flooring, you can do so with Ted Todd's reclaimed wood collection which uses natural wood from different sources and gives a unique character to the wood. This kind of flooring is ideal for eco friendly folk. 
Engineered hardwood 
Engineered hardwood flooring is a good option for the budget conscious. This is because they not only look good but cost much less than solid hardwood. Engineered hardwood is more durable than laminate flooring, and will enhance the look of the space in the most beautiful manner. With engineered hardwood, you get a 4mm real hardwood top layer with a 14mm core.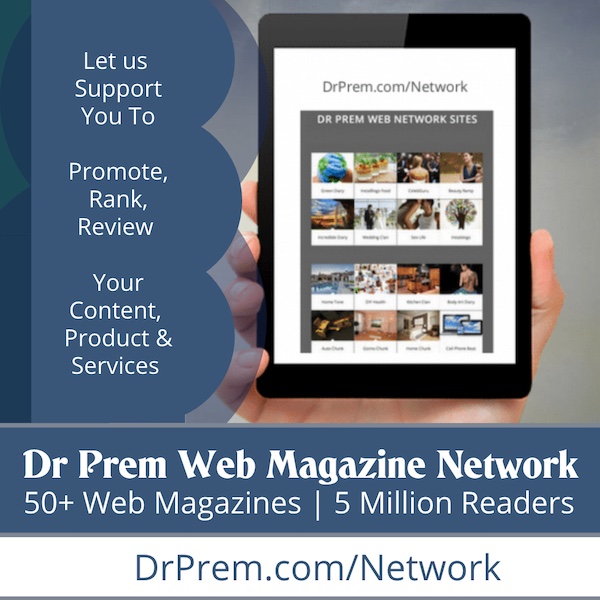 Engineered hardwood is considered to be more stable and resistant to change due to the contraction and expansion of wood because of moisture in the atmosphere. Under floor heating is possible with engineered hardwood. This flooring is suitable for floors in your home, whether you have traditional or contemporary home décor. Retail spaces, which have to have sturdy flooring can use engineered hardwood, as it is quite durable.
Engineered flooring from Ted Todd's Project range are made from the best quality European oak, with classic or modern tones to suit your taste. The Foundation range has a wide variety of finishes, and the Warehouse range has acoustic insulation coupled with a luxurious, antique appeal.  The Strada range is beautiful and glossy as it has 12 coats of double lacquer finish. The Classic range has features like UV oiling and lacquering and fumed treatments to add tone and color variation. There are various companies that sell Ted Todd flooring.
Laminated wooden flooring 
Laminate wooden flooring has a fibreboard core which is compressed and an image of wood grain is affixed to the top. Protective coating is added on top to protect from damage and impart a glossy finish. Laminated wooden flooring is cost-effective and can withstand rough handling. It does not look like real wood, but is good value for money.
To make it usable in bathrooms and kitchens where water may spill, you should opt for waterproof laminated flooring. Laminated flooring from Ted Todd flooring is flame and impact resistant and cannot be damaged by cigarette burns. This flooring can be easily maintained, is stain and household chemical resistant.
Patterned wooden floors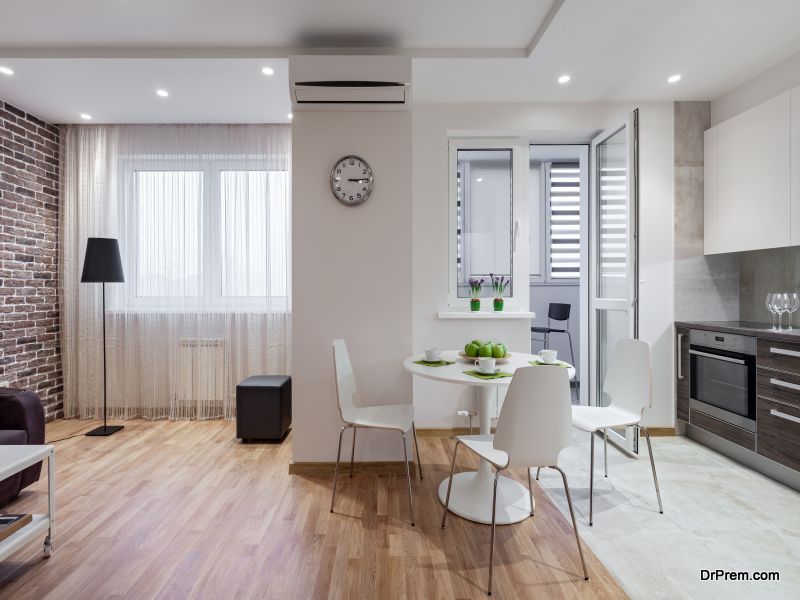 You can design your floor with different patterns such as chevrons, herringbone and squares. The wooden blocks forming the solid wood flooring are derived from different types of wood such as ash, larch, European oak and Douglas fir. Patterned wood flooring has enhanced texture and grain.
Wooden flooring gives a charming touch to your home, is durable and makes your home stand out. These floors have a classic appeal which only grows better with time.
Article Submitted By Community Writer