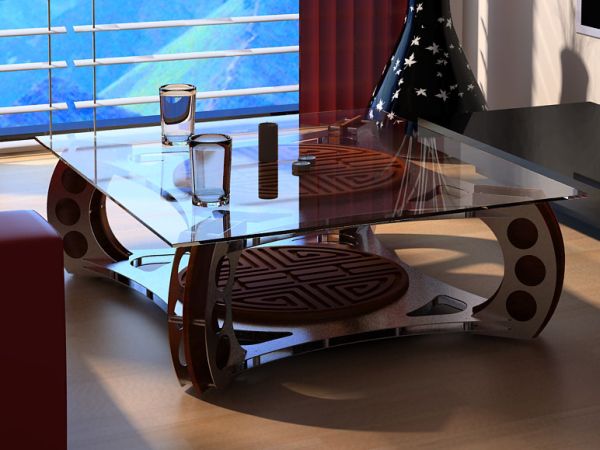 The Li Nim Coffee Table is the brainchild of Marius Scott, a multifaceted designer from South Africa. The Li Nim table is constructed out of anodized aluminum sheeting, hard wood, and glass. The table is designed with two options – one with wooden insets in the middle of the table and the other without any wooden insets. The insets table has two dark wooden insets: one at the top of the table, beneath the glass and the other below the table at the base. The designer affirms that the Li Nim Coffee table design was influenced by an oriental design. The designer also imparted a unique name for the extraordinary table.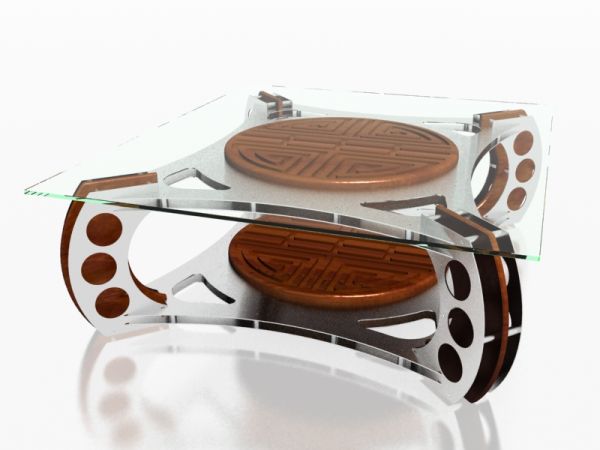 This impressively designed coffee table has cut outs of circular and round-edged triangle shapes on the aluminum structure which could be punched out or cut using laser. The legs of the table are curved, has the combination of aluminum spacers and wood, which strengthens the stability and also gives a very appealing look. The coffee table has a low level magazine shelf which bears the similar engraved wooden inset at the base of the table.
The pattern engraved on the wood is performed through CNC wood router tool which facilitates in producing hard copy of the desired pattern. The CNC wood router works like a printer, where the soft copy of the design is created using CAD or CAM programs and then sent to the wood router which produces the actual image.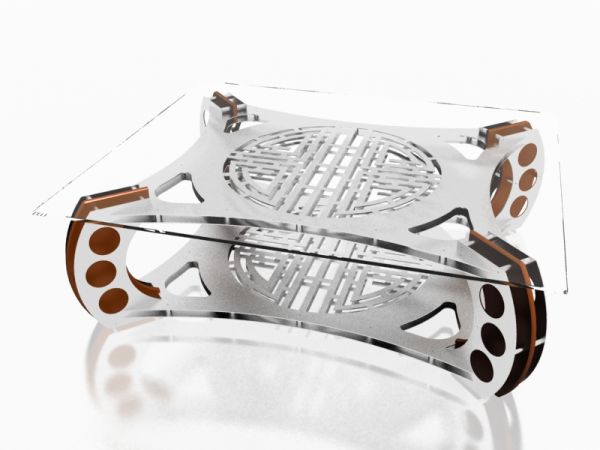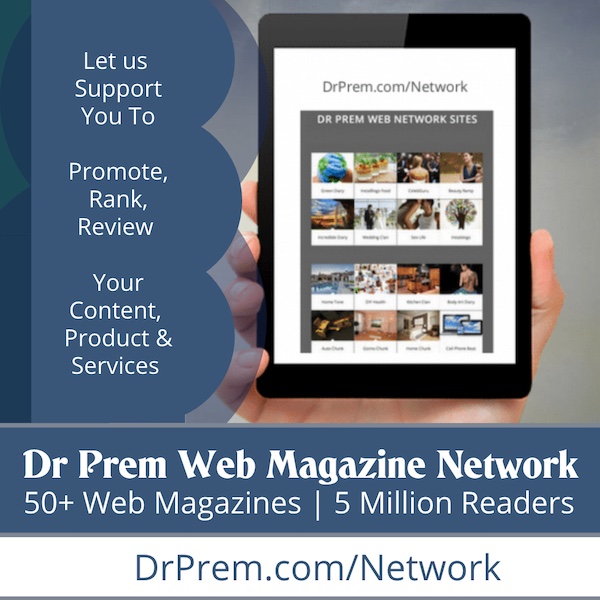 A disadvantage for the product would be that the wooden legs may possibly scratch the surface of the flooring. The table is not said to have any casters or furniture feet fixed under the legs of the table. A good quality ball caster or furniture glides would ensure the carpet or wooden floor to be intact.
Marius Scott is a talented and creative designer who has a remarkable interest in designing varied products. His portfolio of designs consists of projects of furniture, lighting, graphics, packaging, jewelry and other products like candle holder, walking stick and such. He was constantly developing his learning through various courses such as project management, jewelry designing, 2D and 3D drafting courses, web designing, and architectural drafting.
Via: CyberArtist