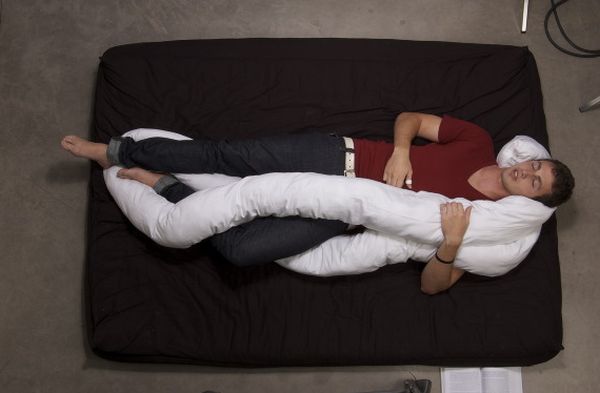 While sleeping on a bed, the most important thing that most of us need for company is a pillow. Apart from giving company, a pillow is also needed for a comfortable sleep. And by keeping this concept in mind, a Michigan-based designer, Mia Cinelli, has crafted an eye-catching pillow. The Loop pillow has been designed in the form of a large circular tube that is around 18' long and 20" in circumference.
Through this pillow, the designer has explained the relation between the object and the context in a complimenting manner. The Loop increases our comfort level while we are simply lying on the bed even though we don't have any human company. This pillow promotes the concept of a human-centered vision as it manages to give company to a person while on bed. Not only does it fulfill the work of a pillow but it can also be used in various other user-friendly forms.
You can take it as your company to sleep with, then to a perfectly looped sitting object or in the form of a book holder. Isn't it an interesting design to add that extra fun in your bedroom? Moreover, it is far more suitable for any bed structure as it makes the bedroom look more elegant and classy. .
Via: Miacinelli