Traditionally, cold coffees have been made using chilled
milk, ice cream and plenty of crushed ice cubes thrown in a blender that is
powerful enough to make the ground coffee beans break into essential oils. But many
coffee puritans and cocoa snobs tend to think of these concoctions as being
more a part of the frappe/cold cappuccino genre rather than "cold coffee" and
thus they prefer to sip of what they call "iced coffee" that is supposed to be
made the same way as an iced tea is- by brewing the coffee in hot water,
cooling it down and then adding the ice.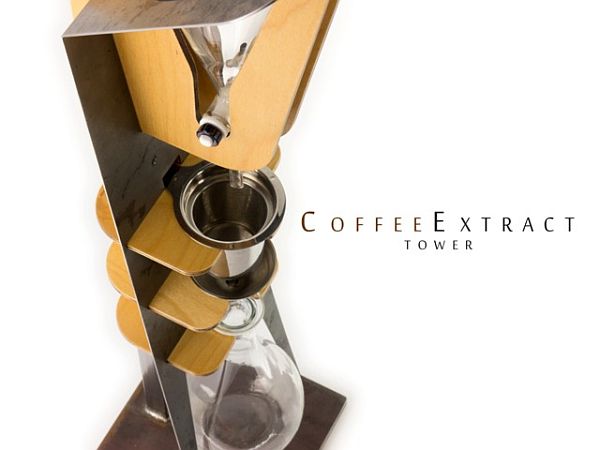 Now any sane person who has experimented with iced coffees
at home would tell you that making iced coffee certainly aren't rocket science
and you can always cool the hot espresso shot over bowl of ice or by running
the hot liquid through a chilled steel pan to ensure that your iced coffee is
truly cold.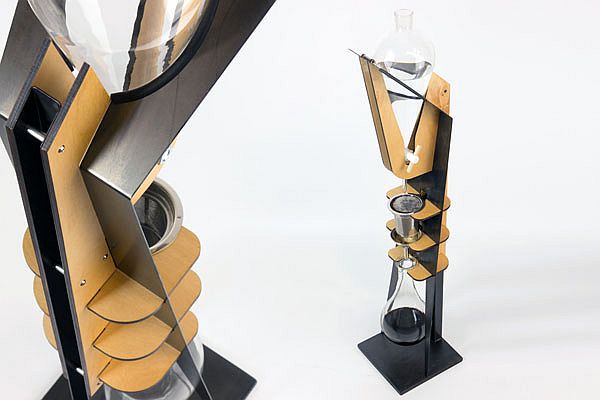 Then there is the other method in which you allow the strong
hot espresso to cool down on its own before you chug it into cold
water/milk/ice which is definitely way easier and the coffee doesn't taste all
that different either.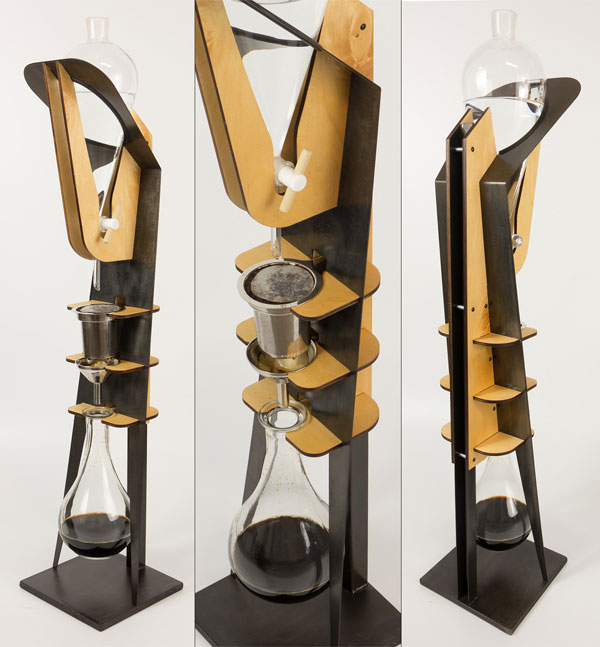 But if you are really, really obsessed with iced coffees and
want to experience a taste that is as original and untampered as possible, you
can always give the Coffee Extract Tower created by designer Kitbashive a shot.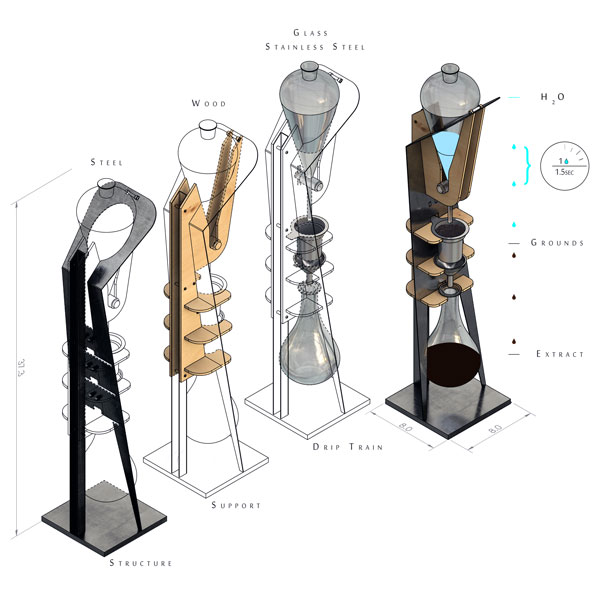 Like its name suggests, the tower is designed to extract the
flavor of coffee through a tower like structure. As the coffee drips slowly
through the system over the course of an entire night, it creates a more concentrated
and dense coffee flavor that isn't ruined by the effect of hot water. Plus, the
cool liquid also keeps your coffee colder for longer too!