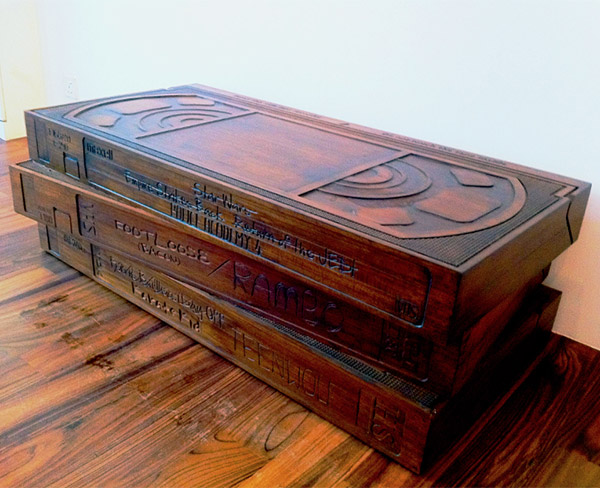 Designer/Manufacturer
Amsterdam's T76
Overview
Although VHS tapes are not being used anymore, a new creative design of coffee table, VHS Coffee Table, reminds us and takes us back to the classic days when they used to be the prime entertainment source. A fantastic outcome of recycling art with geeky stuff printed on it, inspired by sci-fi movies, this table is priced at $1980 (USD).
It has a width of 49 inches and a height of 16 inches. It weighs less than 80 pounds and doesn't occupy much space inside the house. There are multiple handwritten title labels from sci-fi movies on each cassette.
What's Unique?
The table has been carved with details of VHS cassettes and has windows allowing you to see the reels inside.