There could be no other feature as inviting and alluring than the garden of a house. Greenery pleases our soul, heart and mind. Almost all the home owners think of having a beautiful landscape garden where they can spend some quality outdoor time for relaxing and having a conversation with other family members. It pays to have a good garden and right kind of plants to go with it. Read the article below to know the best plants for the same purpose.
Perennial geranium
Perennial geranium, also otherwise known as Geranium is a beautiful plant that bears tiny, gem and saucer shaped flowers for several months at a time and has a high blooming capacity along with a gorgeous foliage. The plant is strong and sturdy and thrives extremely well in presence of strong sunlight in a variety of soil types. The varieties of geranium may be found in large colonies and most of them are hybrids. The plant can grow as tall as 6 inches to three feet whereas it is 1-4 feet wide. The flowers are in the color of blue, white and pink. The most attractive feature of the plant is that it requires very little maintenance.
Velvet Smoke Cloak Tree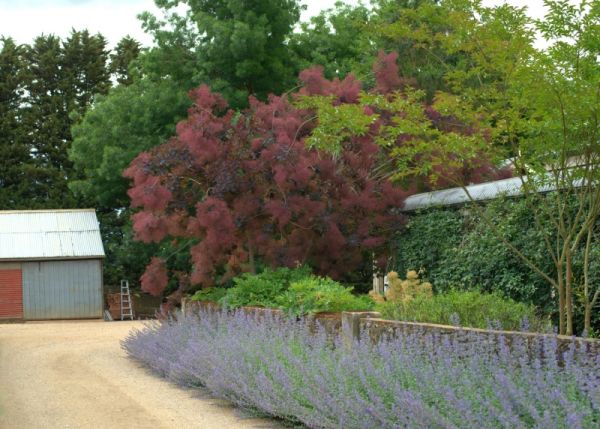 The Velvet Smoke Cloak Tree or Cotinus coggygria is an extremely attractive, deciduous landscape plant with dark and deep purple colored leaves. The plant starts bearing pretty little pink flowers right when summer begins and thrives best in highly fertile soil which is rich in humus and has good water draining capacity. The plant requires full sun for its optimum growth. Its height varies between 10-15 feet whereas its width ranges from 15-20 feet.
Japanese Forest Grass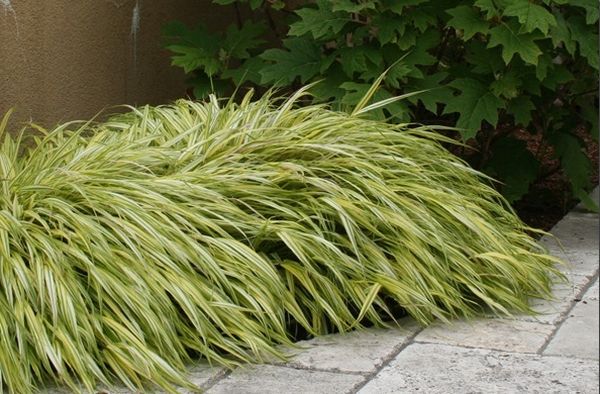 Japanese forest grass is also known as Hakone grass or Hakonechloa macra. This ornamental grass type is one of the favorite picks of all the gardeners simply because of its elegance fall and attractive leaves. It grows best in shade and the leaves continue to grow in size and grow to their best in fertile soil that has good moisture retaining capacity. It can even grow in dry conditions and its length varies between 1-3 feet. It is a low maintenance grass and helps to fight against soil erosion.
Jules Verne Peony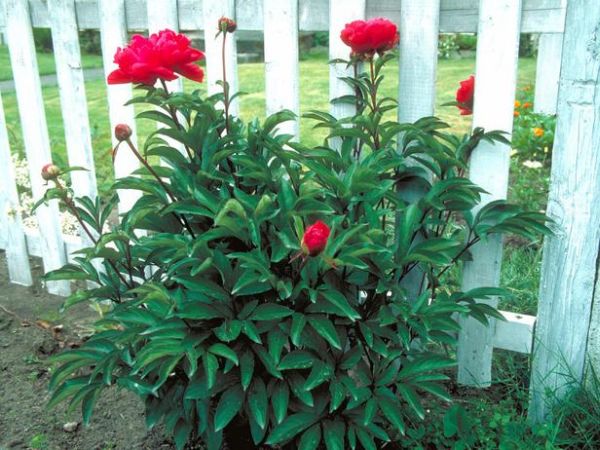 Jules Peony, scientifically known as paeonia lactiflora, is a perennial herb especially known for its double pink flowers that have a mesmerizing fragrance that fills joy into the atmosphere. In order to achieve the best possible growth it is suggested that you plant the herb in areas that receive full sun to afternoon shade and that too in soil with high drainage qualities. The plant grows to a height of 32 inches whereas it is 28-32 inches wide.
Thrift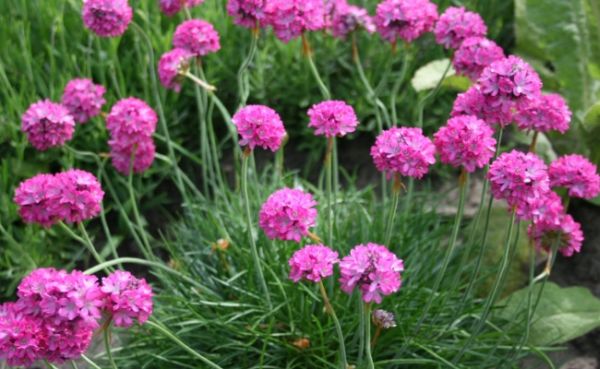 This perennial beauty would greatly compliment your garden landscape. Thrift provides an extremely good looking grassy covering. The plant bears small round bunches of flowers that are either bright pink or white in color and bloom between late spring to early summer. It requires strong sunlight and well-drained soil for optimum growth. The plant is also known as sea pink and can withstand heavy wind and sea spray.
Winter King Hawthorn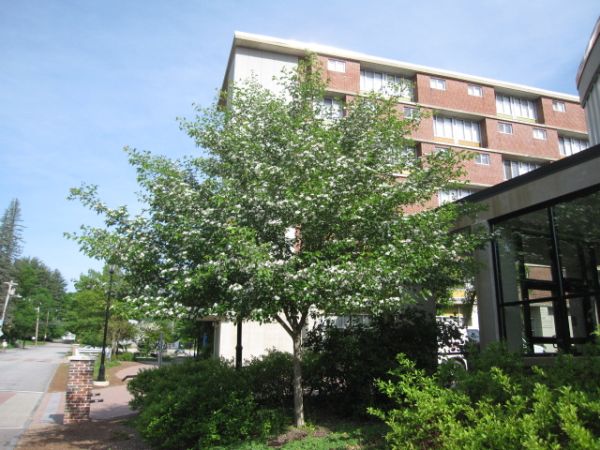 This plant is a wonderfully amazing since it bears a bright red colored fruit during winter and pretty white flowers in May. It should be planted in full sun and should receive good air and soil, which has good drainage capacity and good fertility also. The plants grows up to 15-20 feet high and as much as 18-20 feet wide.
Summary
All of the aforesaid plants are extremely attractive and low maintenance and will enhance the appearance of your garden landscape.