No one likes having to spend 10 minutes every morning assembling
the perfect sandwich only to find that by the time lunchtime has arrived at
work, the sandwich has disintegrated into a mess thanks to all the extra room
in your lunchbox. Usually, most people who know their way around the kitchen would
resort to wrapping their sandwiches in reusable Ziploc bags, aluminum foil or
even paper towels but none of them could ever provide the kind of protection to
your precious, multi-layered sandwich like the new Compleat Foodskin can.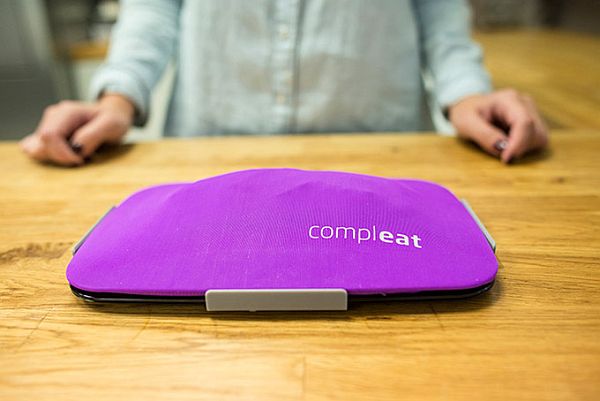 You see, the Compleat Foodskin is a revolutionary new kind
of lunch box that is designed to snugly fit around foods like sandwiches and prevent
them from spilling around during transport. The unique new lunch box comes with
a silicone skin that is highly flexible and can prevent lunchbox messes
completely. Designed to resemble a regular laptop sleeve, the flexible lunch
box comes with two completely flat surfaces.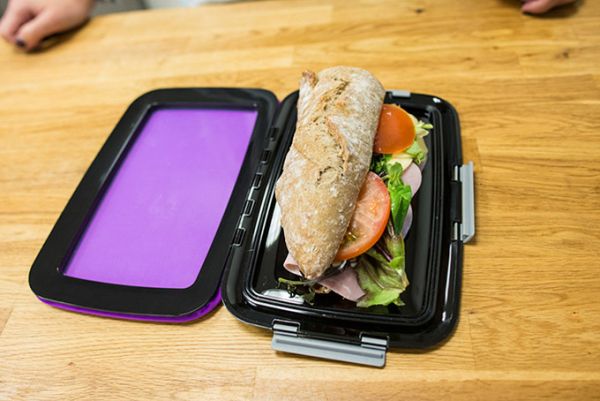 On the bottom half, virtually any kind of sandwich, hamburger
or wrap, no matter how fragile or impossible to hold together without a
toothpick, can be placed. The other half of the lunchbox can then be neatly
folded right over the sandwich and snugly held in place till the time you need
to eat.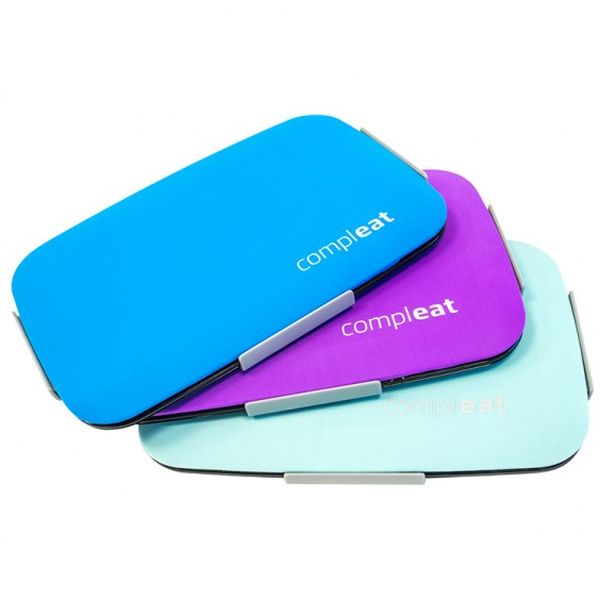 Even though the makers of the Compleat Foodskin claim that
it is an invention that is intended for sandwich-type foods only, we can well
imagine it being used to transport small baked pies, muffins and even easy to
break munchies like cookies etc. without risking a crushed mess later. The Compleat
Foodskin retails for EUR24 which is approximately USD33 sans shipping costs to
your nick of the woods.