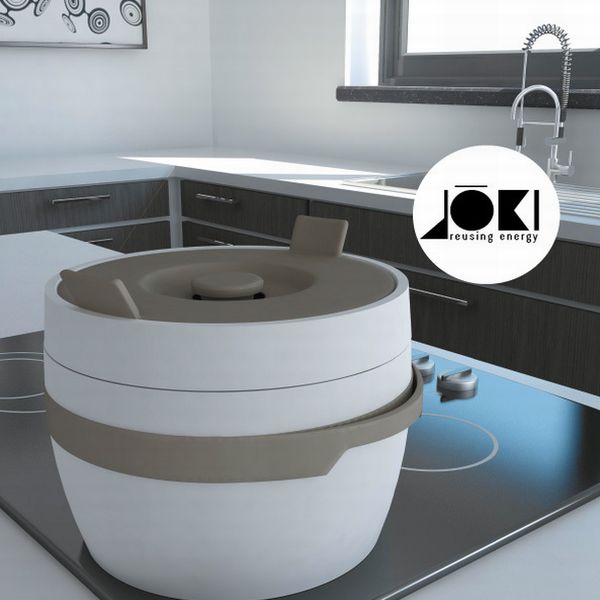 Wasting things is probably the worst thing in the world. It's during the childhood days that one gets introduced to this non-wastage concept with teachers stressing not to waste food. But, none can ask not to waste the heat in the food. Instead, one can advise to eat before food loses heat. A group of people, however, thought of retaining the heat while cooking food. Sounds strange right? well, it does, but science always offers us good things that are difficult to understand initially. Coming to the concept, which was said to be energy saving concept, capturing the heat while cooking and retaining the same while serving is the central idea here. To project this very idea, the team had designed a cooking vessel named Thermocromie.
What parts are used in this cooking vessel?
There are totally five parts in the cooking vessel. The first part is trivet, which will be prepared with silicon material, the second part is dish heater, the third is aluminum lid, fourth one being handle and the last one is pan.
How to use the retain the heat that is produced during cooking?
While cooking, the vapor warms PPSU that is in silicon trivet. This trivet acts as the hero here and retains the heat. And the same trivet will be kept under the dish that will redistribute the store heat.
Will this work out?
History speaks that people welcome new things that pop-up to please our taste-buds. Supposedly the product, if launched, will hog the limelight.
What are the other features of it?
There is a pan within the cooker that can be used as a dish. Therefore, there would'nt be any need to pick up another vessel to put the food in that. A good idea that saves energy, water and electricity too.
Via: Behance