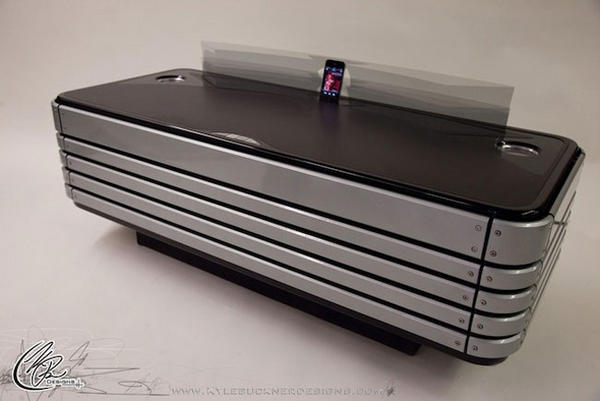 In the past couple of years, we have seen enough of iPhone docking stations that nothing seems to surprise us anymore. But then we didn't know about iTable. iTable, from the house of Kyle Buckner Designs, is fully handcrafted and motorized iPhone docking station which gives its customers a complete entertainment system. Built as a coffee table, the iTable's surface has a scratchproof finish and it offers a set of four aluminium-trimmed cup holders with complete LED lights to light up your drinks with only a touch of your button.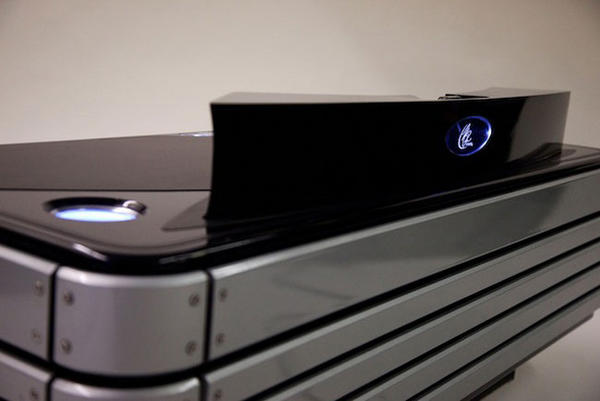 This unique dockings station has more in its sleeves. The table has four controls on the front including LED on/off, Volume up & down and the motorization control. Each button is laser engraved and has been handcrafted to fit the control pad. A simple touch to the metal buttons is enough to activate each switch.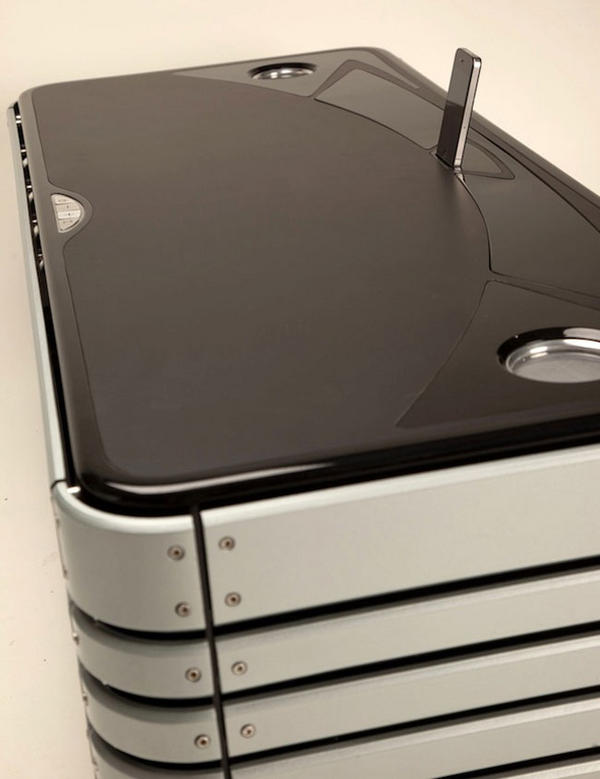 The docking station works on the power of touch. By touching the volume up and down button at the same time, you can mute the song playing on your iPhone 4. Just by a swipe of your hands across the touch-sensitive controls, you can listen to music. Another swipe can stop the music and the motorized sound bar glides right back down. This motorized sound bar comes equipped with eight high-end built-in speakers. Adding to this is a 6-inch down-firing subwoofer to enrich the sound experience.
Although the iTable is ideal for iPhone 4, its makers have designed it in such a way that it can be built to fit any smartphone of your choice.
Via: Geeky Gadgets/Engadget