Brass as a material offers an eclectic blend of rustic and modernistic style which can suit any home décor easily. There are several ways in which you can infuse brass into your home décor. Take a look at some of the really cool ways in which you can make this possible in your home.
Brass Chandeliers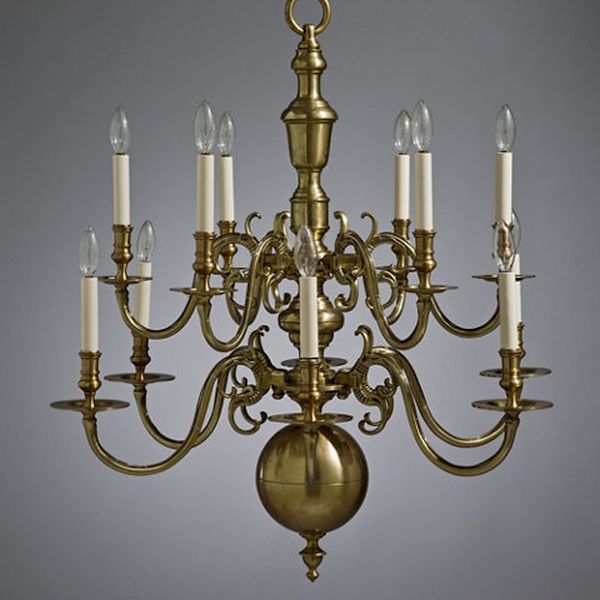 Brass chandeliers offer a 'wow' factor to any room. A brass chandelier featuring an intricate pattern like interwoven brass pipes or a sunburst pattern of brass spokes extending from a lamp holder made of the same material can look exquisitely extravagant in your home.
Brass Wall Scones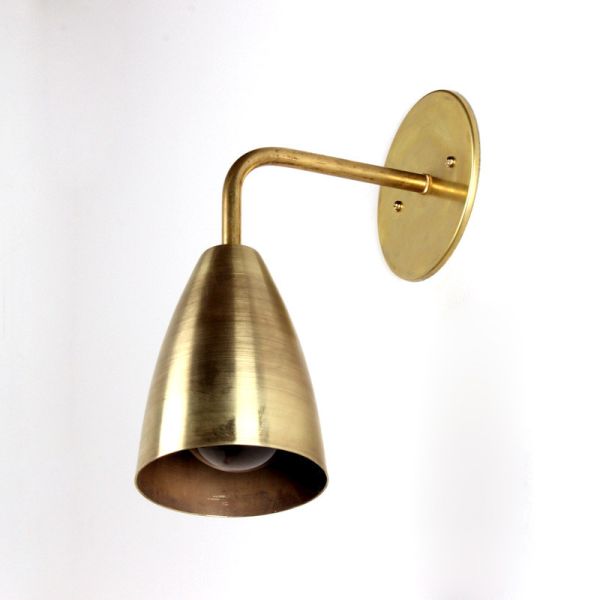 If a brass chandelier seems too fancy for your home, consider taking a simpler route instead. A simple brass wall scone can act as the necessary lighting source for the room while offering a nice rustic vibe to it. A creative take on the traditional wall scone involves attaching light bulbs to both ends of a brass wall scone.
Brass Terrariums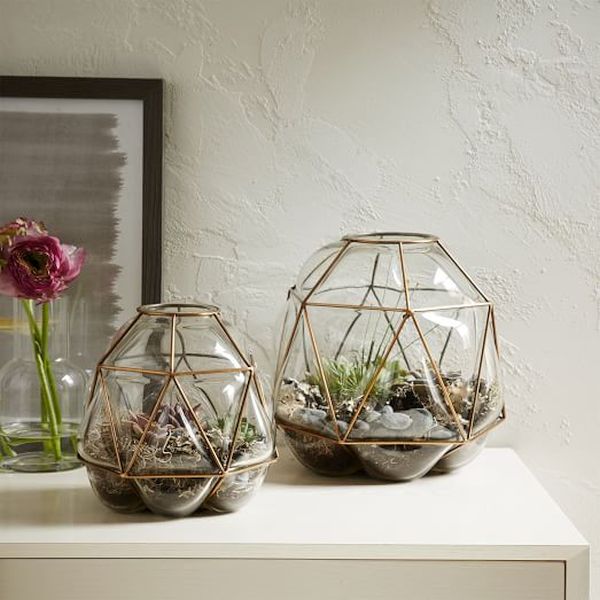 Plan on creating an indoor garden? Consider ditching the traditional planters and opt for brass terrariums instead. These will provide a nice home for your indoor plants while offering a nice rustic vibe to the immediate surroundings.
Brass Planters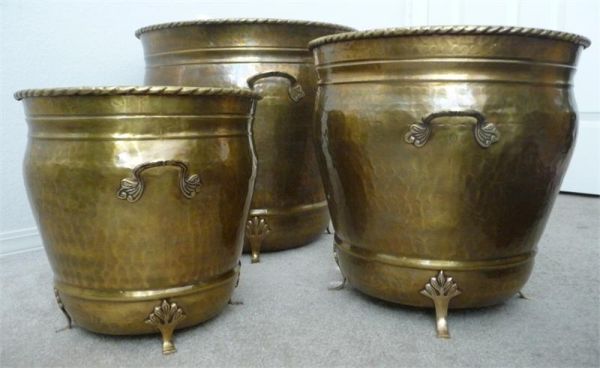 If a terrarium is not up your alley, you can consider opting for brass planters instead. The use of brass will give the planter an extremely beautiful look. The shiny surface also tends to accentuate the green leaves which tend to be more radiant when planted in brass planters.
Brass Handle Trays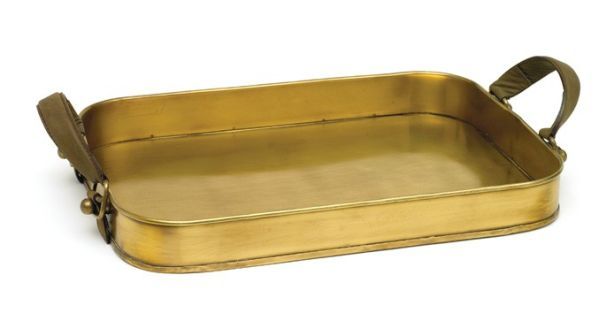 Trays can be hard to carry around, especially if they are full of items like snacks and juices. A great way to use brass in your home décor and improve the functionality of the serving tray at the same time is to attach two brass handles on either side of the tray. This makes it easier for you to carry the tray around without spilling the ingredients while ensuring everyone notices the unique brass handles.
Brass Figurines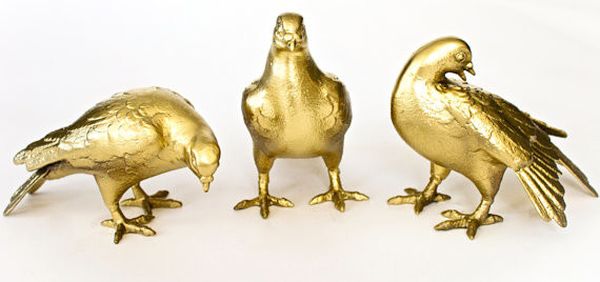 A great way to figure brass in your home décor is to place brass figurines at strategic locations around the house. Brass figurines are available in different shapes, sizes and forms. You can choose the ones that best complement the rest of the décor in the room. The use of these brass figurines will add personality to any space they are kept in.
Brass Jewelry Box and Stand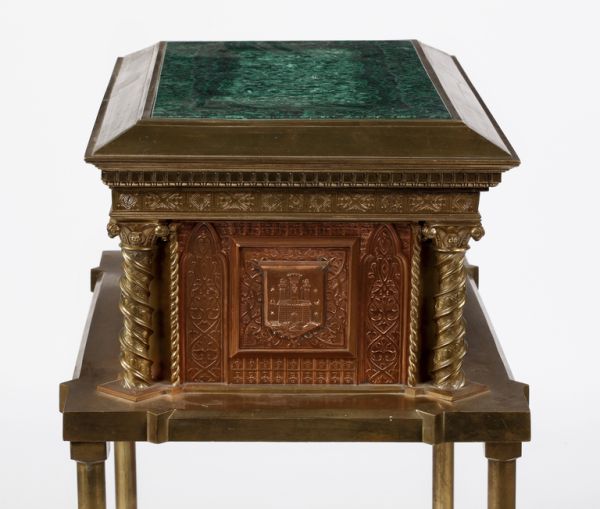 A brass jewelry box has its own old world charm that is hard to miss. It can act as the perfect place to store your jewels while exuding an elegant vibe on its own. A brass and glass stand can also take up a beautiful place on your dresser, and act as a storage option for trinkets and other accessories.
Brass Mirror Frames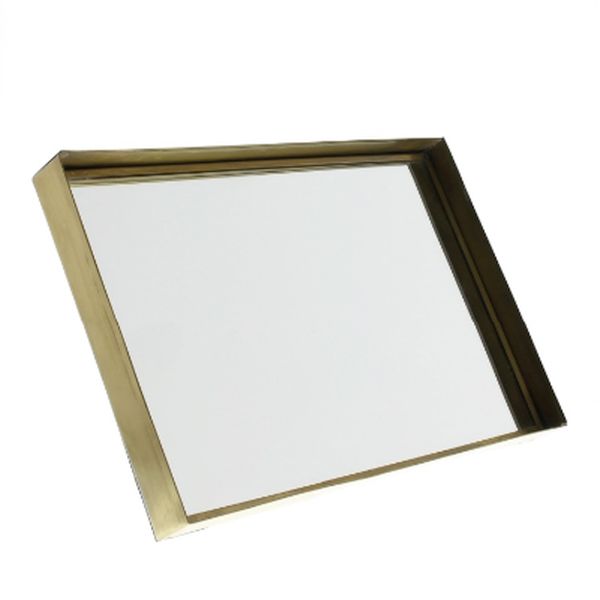 A mirror lends a unique personality to a room. Why not make it more special with the use of brass frames? Framing a mirror with brass will give an immediate vintage look to the former. The thing with brass frames is that you can experiment with different patterns and designs for a really unique look. So while a simple style can feature a minimal design, a more elaborate style can feature antique engraved frames to frame the mirrors.
Brass Door Knobs and Handles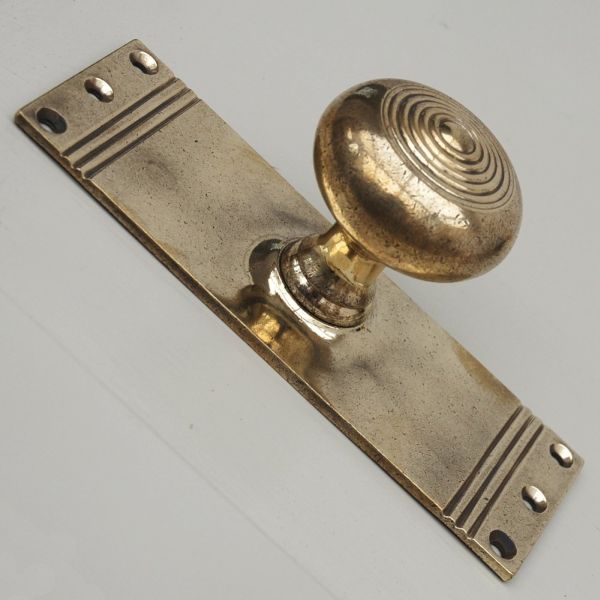 Here's another interesting way in which you can infuse brass into your home décor. You can restyle the furniture in your home with brass hardware. For instance, replace cabinet and drawer knobs with brass knobs. Also ensure to replace iron door handles with brass ones. Feeling slightly adventurous? Attach a brass knocker to the front door to add an instant glam factor to the home.
Brass offers a rustic old world charm to a home's décor. There are many ways one can highlight brass in everyday items used around the house, including these ideas which can be easily utilized in your home.