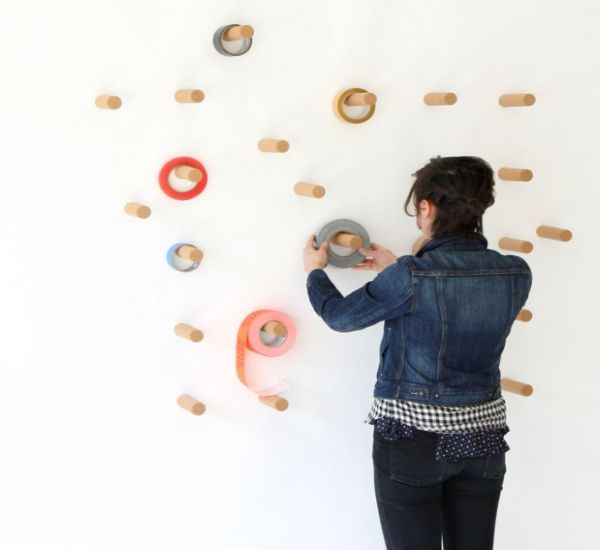 In order to hang useful things, each one of us use screws fitted into the walls of our house. To get rid of these ugly screws, Molo design, a design and production studio from Vancouver, Canada, has made Cork Peg.
According to the company, the Cork Pegs have magnetic mounting system, which can allow you to move the pegs anywhere. These innovative pegs are multifunctional and can be used to hang almost everything.
Cork Pegs are able to bear a weight of 1.2 kg, if the object is hung from the end, and a weight of 2.2 kg, if the object is hung from the middle.
This product is superb, as it saves us from the mess of drilling a hole and inserting a screw in the wall. Moreover, its intelligent design makes it look stylish and cool. So, why not switch over to this elegant hanging solution?
Source: Contemporist