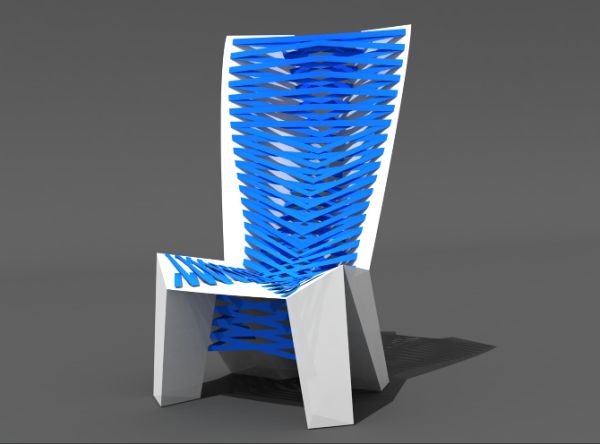 Of all the things I've ever known a piece of lingerie to inspire, a chair was never was one of them! But I suppose artists are blessed with the power to see beyond the ordinary and they can draw inspiration from the most unusual source. The Corset Chair by designer Dave Eaton is one such example. I mean sure it sounds like a bit of a quack, but the principles on which the chair is crafted are really sound.
The chair uses the form of the spirella holding knot that is used in the laces of a corset's design and uses it to create the sitting plane in the chair. Visually, the knots serve as a structural binder while the knots allow the chair to have adequate tension in its webbing.
The polypropylene structure of the upper part of the chair allows it to be delicately thin and transparent enough to be able to show off the dramatic knots with their full visual impact while the stanced steel structure that is used in the place of legs provides the chair with an air of stability on the ground. The knots allow the chair to be customized to the user's desired level of comfort and the webbing can be tightened or loosed as required.
Via: Dave Eaton