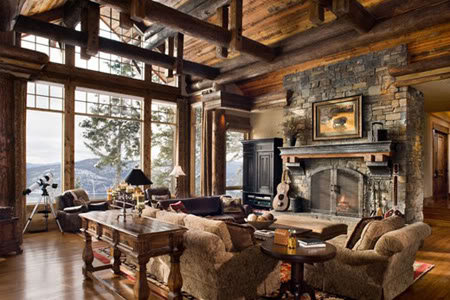 Country decoration brings classiness and richness to your home environment. It helps providing a relaxed and peaceful environment to your home. It also gives a gorgeous look to the whole house. So, if you are planning to give a country makeover to your home, don't forget to have a look at some these fabulous country decorating ideas:
Country French decoration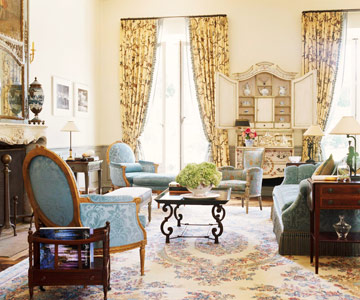 Throw in a touch of nature with a feeling of country mixed in. Country French is always colorful and elegant to look at. The furniture used in this type of decoration are a reflection of the French countryside which is relaxed. There is also a bedside table, which is draped in lace along with a tablecloth, which makes the atmosphere romantic.
Lush drapes and rich fabrics adorn the country French room. The assembling was done in such a way that the environment looked classy and not 'rich'. There is also the upholstered window seat that is used instead of a traditional sofa. The use of fluffy pillows and blankets make the space cozy.
Use pale, pastel or natural colors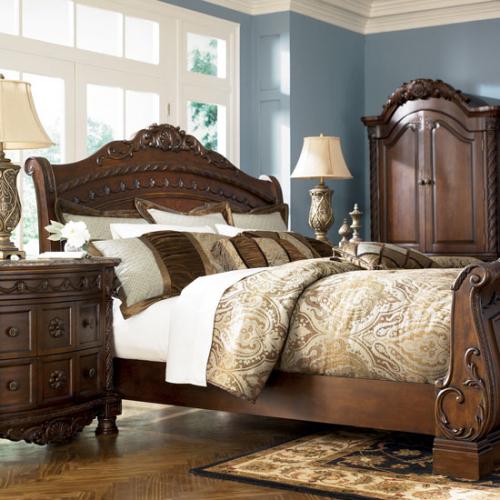 You could bring in a more cozy and warm feel to your room with the use of natural, pale and pastel colors in all your paints and even decorations. The use of natural colors helps in many ways. It helps reduce stress and is really easy to implement with the country decoration you decide.
Real wood for your furniture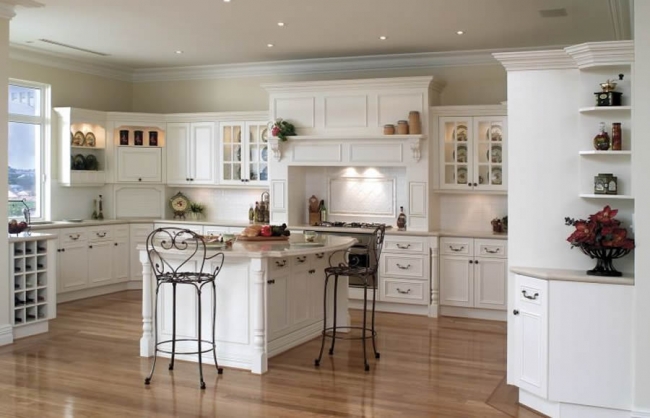 This is another way to achieve a great country feel. Here, you use real wood furniture in your home to get the country feel. Therefore, you have your own dining tables, end tables as well as coffee tables and other pieces of furniture. These pieces of furniture will help create a homey feel to your decor. When you design a country styled theme, you are sure to look for this 'homey' factor.
Natural materials for decorating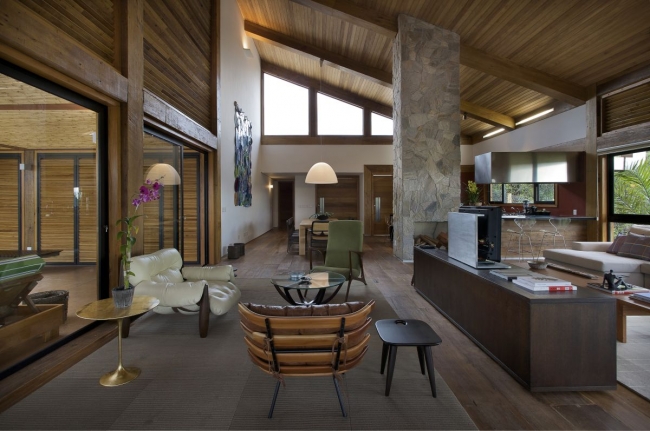 You can even use other materials except wood furniture to create a homey feel to your home. Therefore, you can use table pieces, leaves, pine cones and even rocks. These items are easily found in your home. Even if you cannot find these items in your home, a quick visit to the countryside will indeed help you. Start decorating after you go through the materials as that would make sure you would not bring any unwanted pests.
Country kitchen decorating idea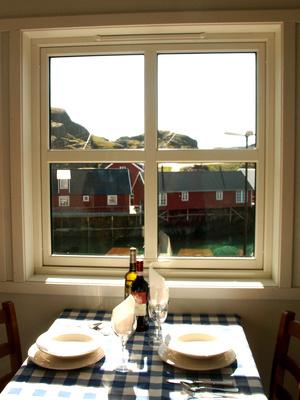 You could turn your kitchen into a country kitchen without much problem. As you buy your items for your needs every day, choose the items with a country pattern in mind. Some websites are also there, which will help you find canisters that are designed with hearts as well as stars. There are options like a washable vinyl wallpaper border as well as vintage pitchers, roosters, potpourri, which will add the country feel to your kitchen.
Country dining room decoration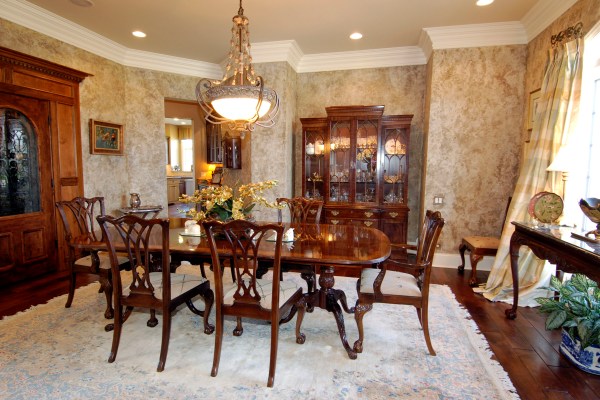 Dress your dining room so that it has the country feel. Dress up the dining table with plates and country themed textiles. You can find red-and-white tablecloths or cloths that have been accented with bears or moose. You can even have dinnerware that has been designed with garden blooms and garden paths as well as cornucopias and Tuscan roosters.
Country living room decoration idea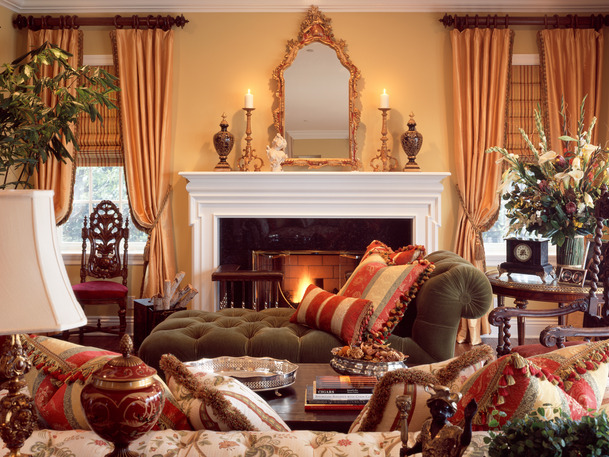 You can avoid clutter in your living room by just selecting country designs carefully for your living room. So you can have everything from roosters to birdhouses or even antique wagons. You could have a table lamp, which has been painted with flowers. That's not all; a porcelain with designs like the Tuscan garden design can be quite nice. You could even have a small hurricane lamp, which has some small but exquisite red roses.
Country bedroom decoration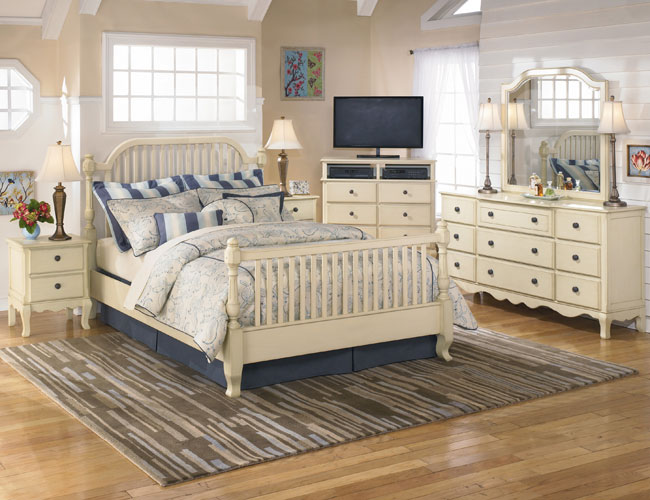 You can even beautify your bedroom and give it a country feel. For this, get yourself a subtle bedspread or comforter set. You could have your own bedding, which has some great garden images and has toile prints in dark colors. You could even have big bold and bright colors if you love the bright tones, (though bold colors do take up some extra space).
Country bathroom decoration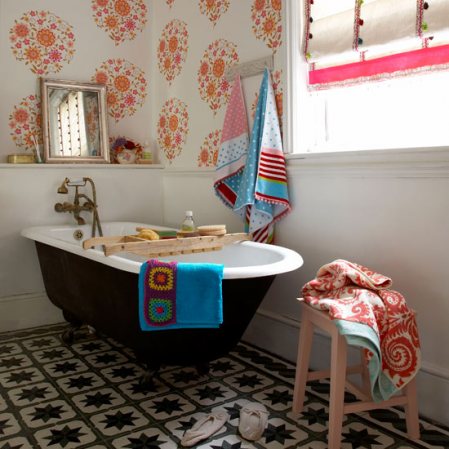 You have learnt how to convert your kitchen, bedroom, dining room and living room to give them a country feel. Now learn how to give a country decor to your bathroom. For this, you can have shower curtains and even accessories that have various designs like of sunflowers or roses. You can also have a bathroom accessory set that looks like wood but is actually made of resin. The bathroom accessory set can consist of shower curtain hooks, toothbrush holder, soap dish, wastebasket, etc.
Gingham patterns for country home decorating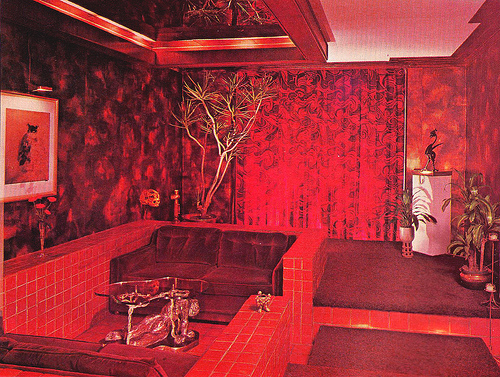 You can use gingham patterns as a country home decorating equipment rather than using fabric creations. So, you can use a gingham tartan wallpaper for enhancing your bulwark. That's not all. You can even use gingham printed sill liners as well. It would help you to easily open your storeroom. Then you could use vintage hardware as it adds a good by-gone era 'feel'. In fact, there are many hardwares available of different styles and finishes in the market. The vintage hardware will help you a lot to shape your country home decorating needs.
Dried flowers and potpourri for country decoration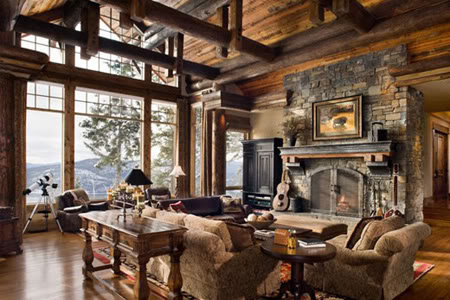 You would definitely want to feel all relaxed and peaceful in your home. You could do this by having country decor in your home. You could even use dried flowers and potpourri for country decoration in your home. Flowers, after all, are easy to get and can be hung in a bunch upside down in a room that is well ventilated. You can put up a bunch of flowers upside down in a dark, well ventilated room and make them stand with the help of plastic foam until they are used in an arrangement or in potpourri.
Paint by numbers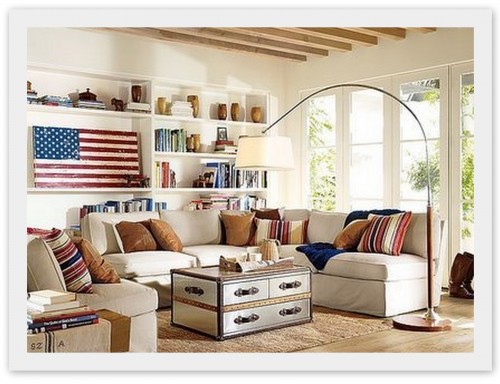 This painting concept first got popular way back in the 1950s. Though the craze seemed to fade around the 1960s, the 'paint by numbers' fad is slowly gaining momentum again. Today, it is coming back as a historic folk art. To create a country decor for your home, 'paint by numbers' would surely help. To find it, you should go to flea markers, garage sales, thrift shops or the internet. Using it would surely give your home decor a timeless look.