When decorating or refurbishing your home it is the living room which will need the most attention to detail. This will need to be an attractive, welcoming and comfortable space which is also a reflection of your personality. The best way to achieve this is to pick a particular interior design style and colour scheme, and then stick to this when deciding on the wallpaper, furniture, flooring and anything else the room will contain.
You can also personalise the area through hanging artwork, family photographs, ornaments, books and other personal items. It is important that you do not have too much in this room, so that it can remain spacious and easy to move around in. A room that has too many chairs or is filled with clutter will be uncomfortable and even stressful to be in.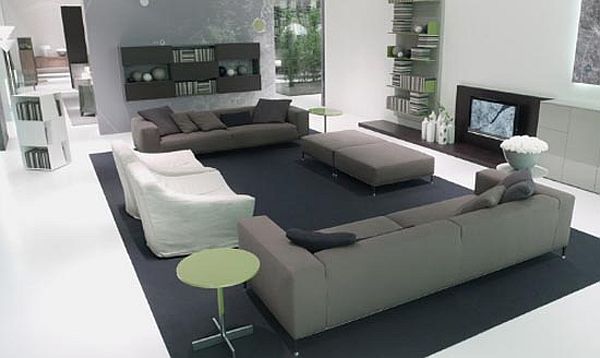 Sofas: A Focal Point
When people first enter a living room the first thing that they will look at will be the sofa. This means that this should be the focal point of the room and set the tone in terms of decor. Once you have selected a sofa you can then think about armchairs, tables, bookcases and other furnishings. Generally, people will either have a fabric sofa with some kind of colourful design, or they will choose a leather sofa. This will depend on what interior design style you are going for, but both can add style, comfort and put your personal stamp on the room.
The Right Sofa for your Living Room
Everyone's living room will be different, which means that one sofa might look great in one person's living room but not in another. The most stylish option is to get a bespoke sofa, as this allows you to personalise the sofa to your particular space, as well as your own personal preference. This is a service that you will find with home and garden specialists, including places like Shackletons and similar companies. These places allow you to pick and choose from 100's of styles, shapes and sizes, and you know that you are getting a quality sofa that will last you for years to come.
The sofa will be the focal point of your room and allow you to relax and socialise in style. Once you have your sofa you can then fill the room with other items to compliment it. This might include matching chairs, a rug with the same colour scheme, a bookcase, artwork, family photos or ornaments. Once your living room is complete you will have a stylish, welcoming and comfortable space which is perfect for relaxing and watching television in, or socialising in with friends and family.