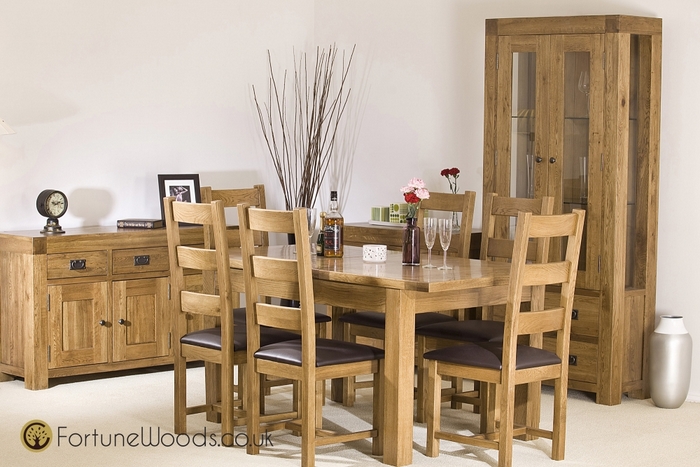 Choose your furniture carefully
If you need a chest of drawers, don't just buy a chest of drawers; consider your needs carefully before deciding what you want. What are you trying to find a home for, what storage method will work best for this particular item, and how do you want it to look? If you're a keen crafter, then a chest like this is the perfect item for keeping all your buttons and beads separate whilst remaining elegant; however, if you're looking for a really luxurious laundry chest, the deep drawers in this unit may be more the thing. Both are available from Fortune Woods and will take care of a variety of storage needs.
Make labelling a feature
Glass jars of pasta, flour and rice look beautiful lined up on the kitchen counter, and everyone loves a matching display of metal-cornered storage boxes, but there will inevitably be a time when you grab the plain flour instead of the self-raising, or search for the Sellotape in the wrong box one time too many. There are many ways to incorporate attractive labelling into your storage ideas: buy a box of brown parcel labels and some string, practise your calligraphy on glass jars using marker pens, or buy a rainbow of storage boxes and assign different contents to each one. All that matters is that you know what lives where!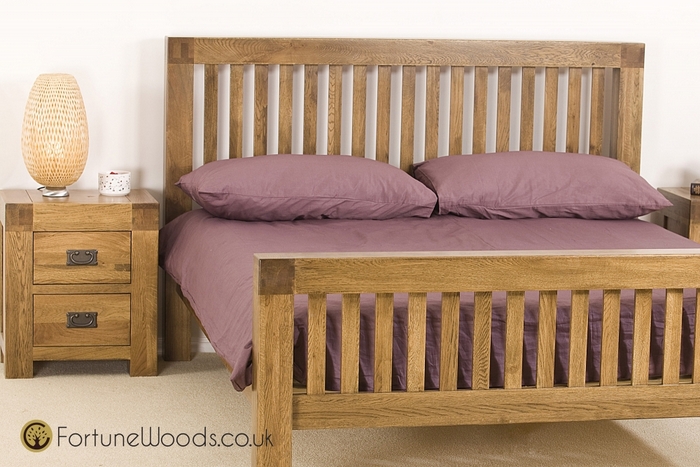 Dedicate some space to displays
There are many reasons why people all over the world are mourning Ikea's now-discontinued Expedit shelf units: not only were they just the right size for records and double-stacked books, but they created perfect frames for their contents, essentially creating decorative storage without even trying. Sadly the Expedit is now a distant memory, but the notion of using shelves to create decorative storage still persists, and there is a wealth of beautiful ideas out there. Try using baskets for strategic storage in between decorative items (Stylish Settings has a stunning post on this) or displaying favourite books on bookstands periodically along your bookshelf.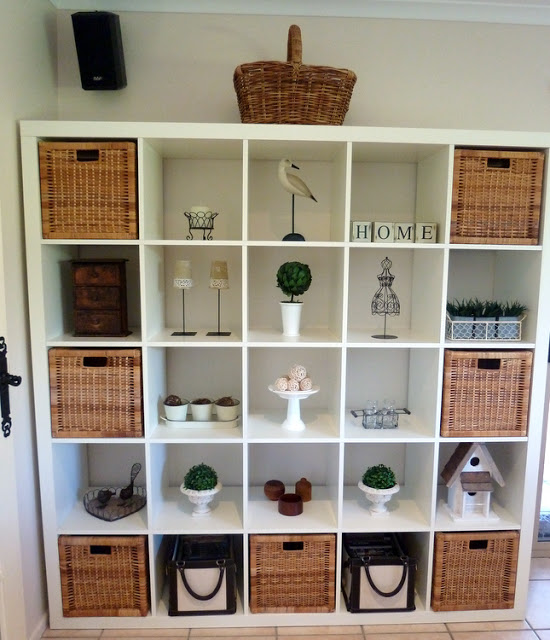 Colour co-ordinate
Whether it's an easy way of telling your things apart, or simply because it looks so good, assigning a colour scheme to your storage solutions is both aesthetically pleasing and a great incentive to keep things in order. Try arranging your books in colour order, choosing storage boxes and furniture which match the existing colour schemes in your home, or even assigning a Pantone value to each type of item you need to file. Alternatively, if you need to find homes for brightly coloured items, let them speak for themselves: if you're a knitter organise your yarn by colour in plastic boxes, or keep your spices in clear glass jars (labelled, of course!).