A chair is a very useful piece of furniture that is extremely functional, highly useful yet often underestimated in terms of its making and design. Although chairs are generally found to be dull and boring, they can be completely revamped and stylized with a little bit of creativity and imagination. Given below are chair designs inspired by birds. These chairs are elegant and attractive so much so that you would definitely want to have one for your home especially if you are in search of something really unique and exciting. Read further to know more about these exclusive and chic chirpy chairs.
Nest chair by Nina Bruun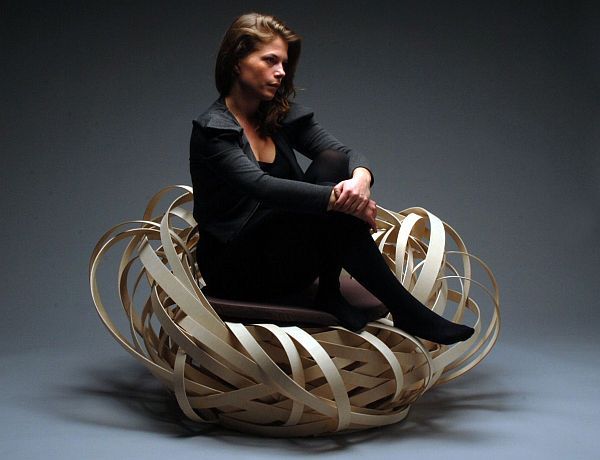 This elegant and attractive chair designed by Nina Brunn is very sophisticated and very trendy. The chair has been made from birch wood strips of varying thickness, tossed around a supporting frame to create a nest like look. The chair is topped with a brown upholstered cushion.
The color contrast between the beige colored strips and the dark brown cushion is appealing so much, so that you will fall in love with the chair as soon as you see it and the soft center of the cushion resembles the cozy-comfy corner inside the nest for the eggs and chicks to rest in peace.
High Back, Cage like Chair Design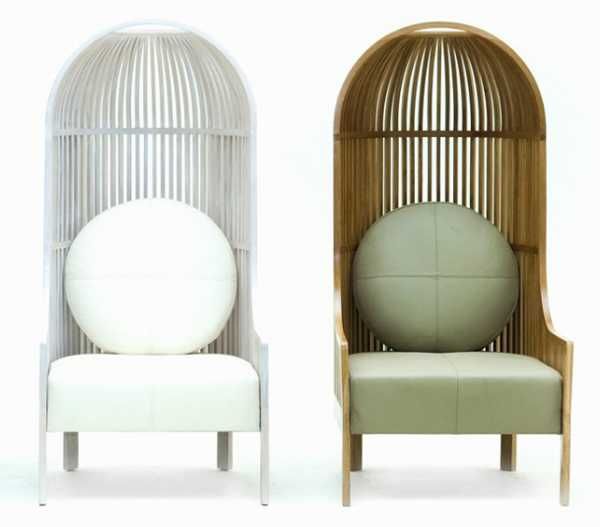 This amazing chair has been designed by Autoban, and looks like a beautiful cage. In spite of being inspired by a cage, this chair is extremely cozy and decorative to perfectly suit a contemporarily designed modern home. The impressive seat and alluring seat make the chair very inviting and irresistible.
The chair has a high back with a dome shaped top that allows you both, privacy as well as ample light. These chairs are a perfect pick to highlight your porch, deck or balcony.
Birdy Chair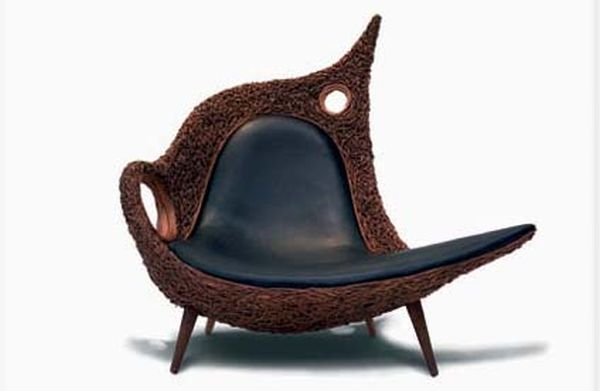 Are you looking for furniture that is interesting and innovative? Well, your search ends here. Breaking the trend of the outdated and unappealing designed chairs, the Birdy chair is a complete makeover for your furniture accessories. Created out of hand processed wood, liana and leather, this amazing chair has been designed to provide you the best possible comfort.
The chair consists of a frame, covered completely with dried liana which also makes it extremely sturdy and durable. Each chair is created over 100-120 hours and is simply the best option for apartments, conservatories and houses.
Stainless Steel Nest Chair by Pawel Grunert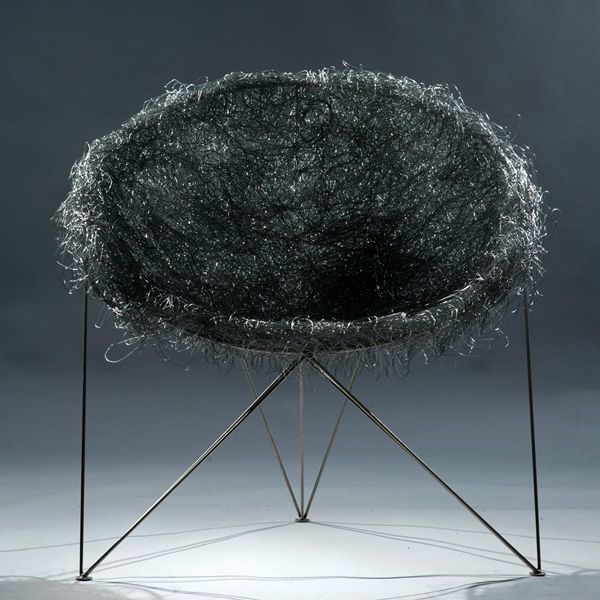 Nature has been a great source of inspiration behind all the major human achievements and creations including modern day trendy furniture. The outlandish stainless steel chair created by Pawel Grunert has been designed to let one feel the vicinity of nature, more specifically birds.
The chair has been made with the latest state-of-the-art technology and was first unleashed at the Salone Internazionale del Mobile held at Milan in 2011.
The Hanging Chair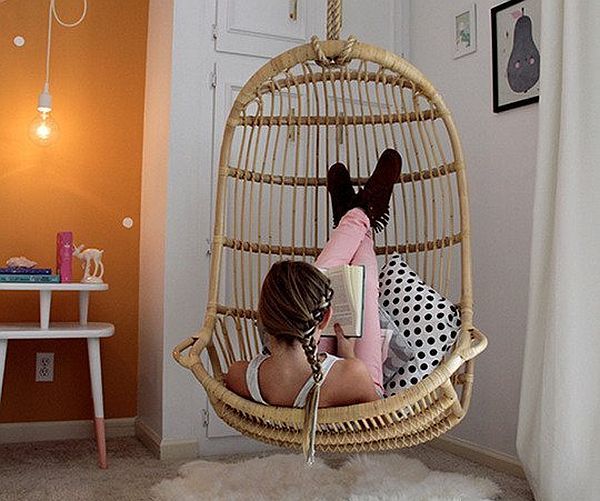 Hanging chairs have been an all time favorite of everyone including kids and grown-ups. These chairs are extremely enticing and stylish. These are available in a plethora of colors, sizes, shapes, and finish such as bamboo, Perspex and basalt. Their eye catching colors make them perfect for any sort of interior design.
Bird Rocking Chair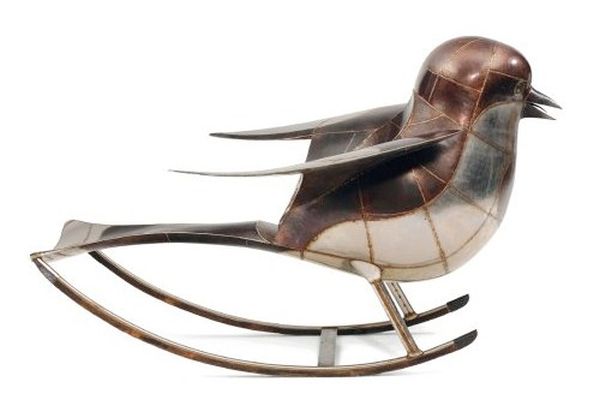 This is yet another fascinating piece of furniture known as the Bird-Rocking – PP. The chair consists of a Polypropylene seat and a base made of Timber. The chair measures W620 x D620 x H680 (SH360) and is available in shades such as black, white, blue and red.
Nest shaped chair made of Rough Wood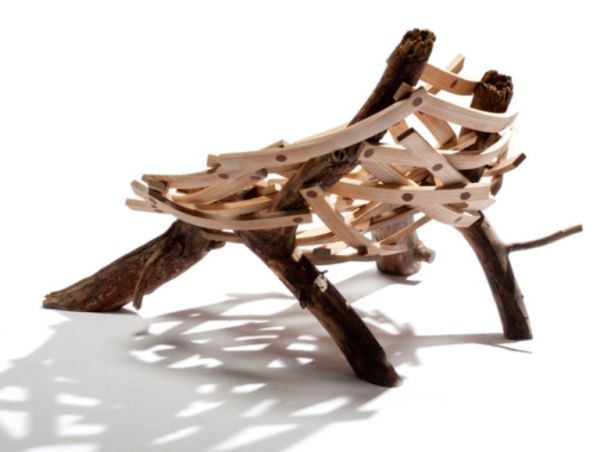 This astonishing bird inspired chair design goes to the credit of designer Floris Wubben. The chair is created out of steam bent ash and consists of a wooden frame. The unprocessed wooden base and other wooden parts make the chair appear extremely rustic and natural just like a bird's nest. The beauty of the wood and the natural design make the chair extremely wanted.
From being meant just to serve the purpose of sitting to being a decorative accessory, chairs have undergone a huge transformation in their making, design and appeal. These bird inspired chairs will surely add a "WOW" factor to your interiors.