We, human beings, have always longed for peace – peace of mind and comfort. Even after tremendous technological innovations and developments, there are very few places including our home sweet home, where feel relaxed and at ease. The type of interior your home possesses, ha s a great influence on your mental, emotional and physical well-being.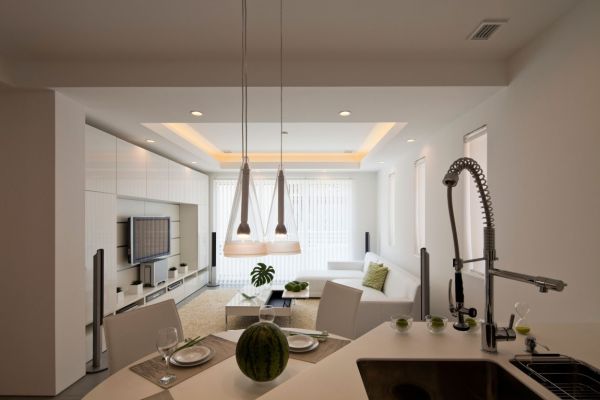 When it comes to home designing, no other design style could surpass the tranquility and elegance of the Zen style of interior decoration. Not only does it minimizes the clutter inside your house, but also transforms it into a relaxing and attractive haven. Given below are ways in which you too can bring home the Zen serenity and add style and comfort to your interiors.
Clear the clutter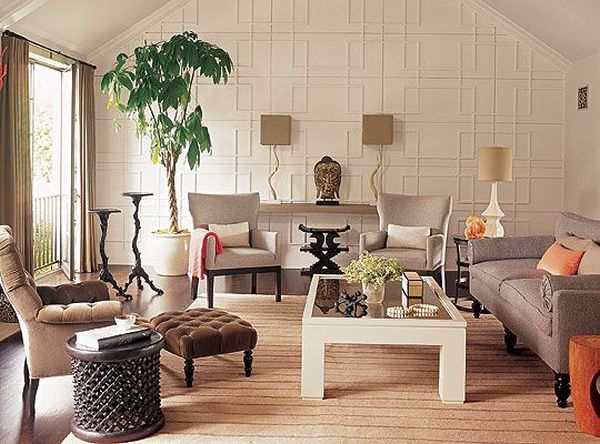 The biggest advantage of having a Zen style interior is that it makes your home mess free and visually more appeasing. A hotchpotch of unorganized and strewn about belongings is the greatest hurdle towards finding comfort.
In order to transform your home into a great relaxing retreat, your first need to be organized and position things properly, and them make use of only what is essentially required. Once you let loose your attachment for your old belongings, you would discover a sense of satisfaction within yourself.
Enhance interiors with natural and earthy shades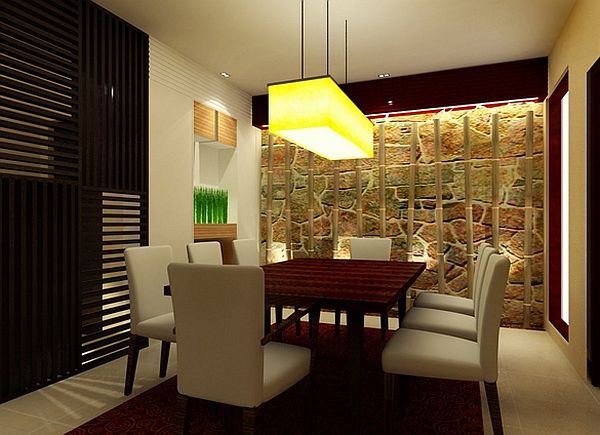 Zen design revolves around the use of soft and soothing colors that also add life and form to the dull and monochromatic rooms. Colors that are usually found in Zen homes include shades like white, cream, gray, beige, pink beige, brown, burnt orange, amber, slate, light green, jade, mauve, taupe, black and hues of blue.
All these colors are extremely natural and help to feel us calm and relaxed and thereby enhance our power of imagination and creativity. You can select any shade of your choice provided you use them in synchronization with other shades.
Cover your home in natural and soft fabrics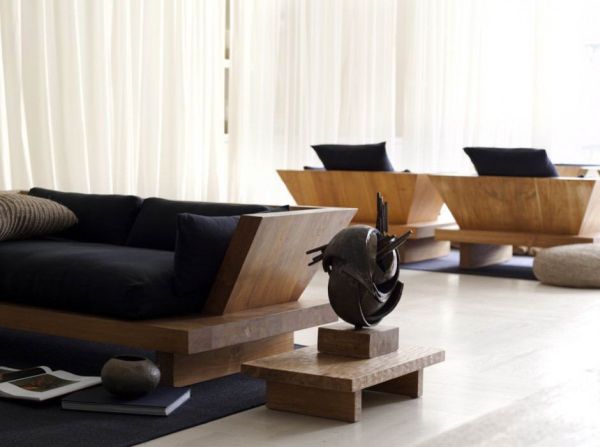 Fabrics inside a Zen home should be pleasant, soft and natural. It is because naturally obtained fabrics are extremely comfortable and sophisticated. Textiles such as linen, wool and bunting wool when used for upholstery and curtains, create a perfectly balanced look whereas a simple extra soft rug adds to the style and coziness of the space. Make sure that in addition to the fabrics, the blinds and fixation systems are chosen such that they temper light smartly to create an aura that is unique and unsurpassed.
Allow ample natural light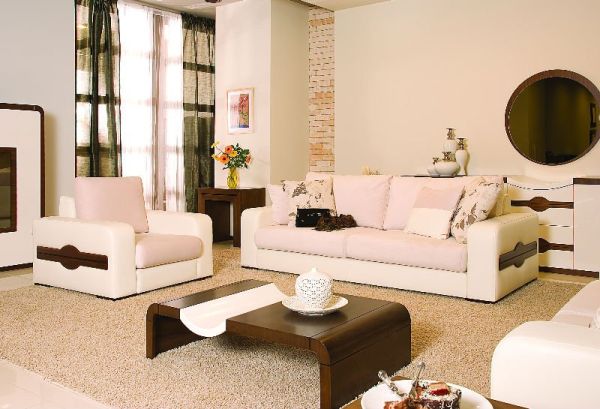 Light has a great influence on our mood and energy. In order to have a completely relaxing and positive ambience, you should avoid the use of strong and stressful fluorescent lights and make use of warm lights, wall mounted lights, floor lamps and other such indirect forms of lighting instead. Major Zen lighting forms are LED, concealed lighting and diffused lighting.
Remember, less is more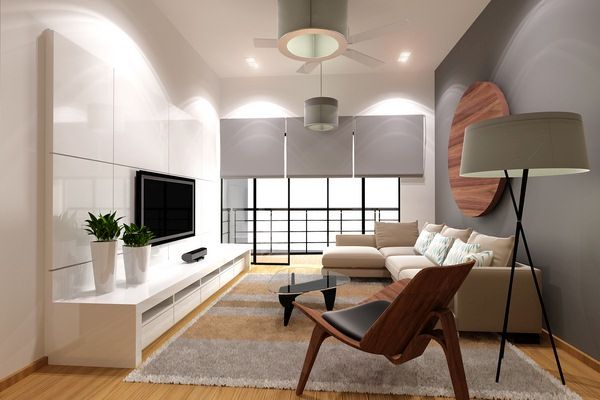 Zen style interior décor is characterized by the use of simple furniture and minimal home accessories. Furniture should be made of high-grade wood or other natural materials such as bamboo and sea grass. This creates a feeling of warmth and comfort. On the other hand, you should make use of less accessories including photo frames, wall hangings etc.
Plants for the indoors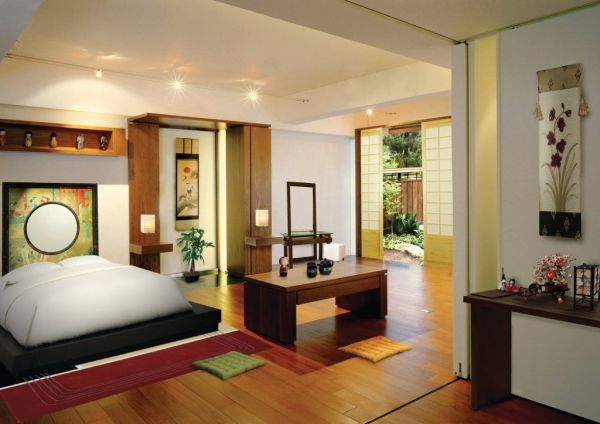 Indoors plants are the best way to enhance the indoor air quality of your house, plus they also resemble an eco-friendly way of living. The refreshing green color and the oxygen they provide will easily brighten up your home and your life too. Bonsai plants, hanging terrariums, Peace Lily and Heartleaf Philodendron are commonly used plants in a Zen interior.
Use natural fragrance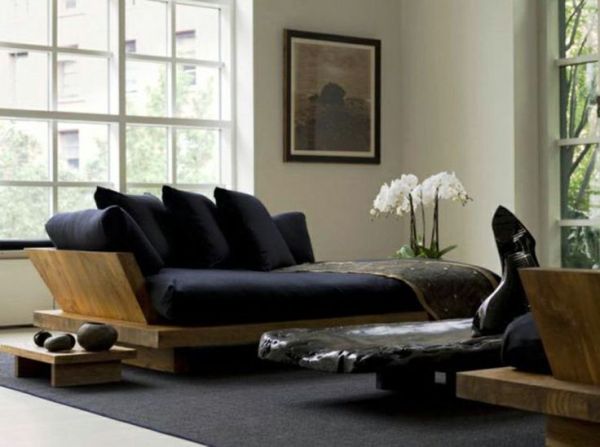 Natural scents of essential oils, beeswax candles or home-made linen spray will provide an instant boost to your moods and senses and will help you feel fresh and energetic all day.
Say no to electronics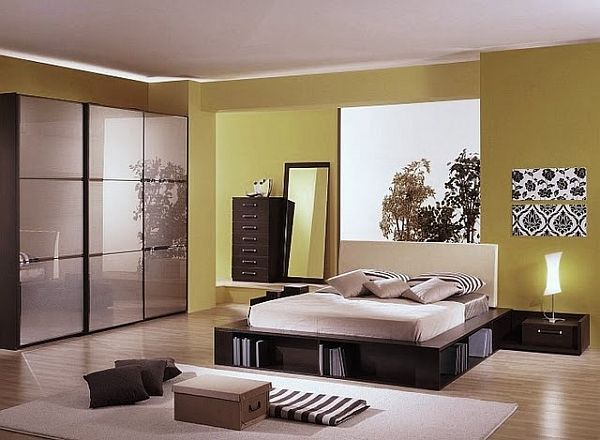 Keep yourself free from television, mobiles and laptops, as these can be distractions for your comfort. Have a room in the house where these distractions do not find a place, and relax there without checking for new notifications or surfing the net.
Follow these tips to rediscover the comfort, joy and happiness of your lives and to transform you interiors from dab to fab.