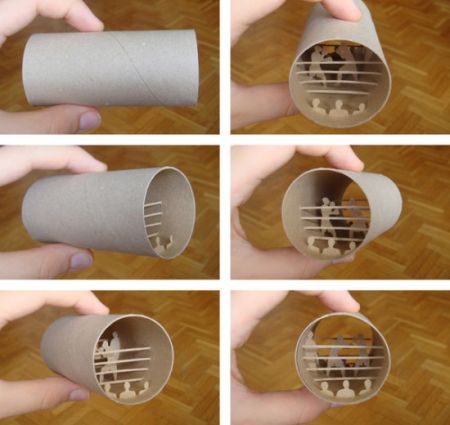 Many people will agree on this that we get the most creative ideas while sitting on our potty seats. Such creative art pieces made from toilet rolls are the reflection of such ideas. Read through for seven examples of creative artworks made using toilet paper roll:
Recycle art from toilet paper roll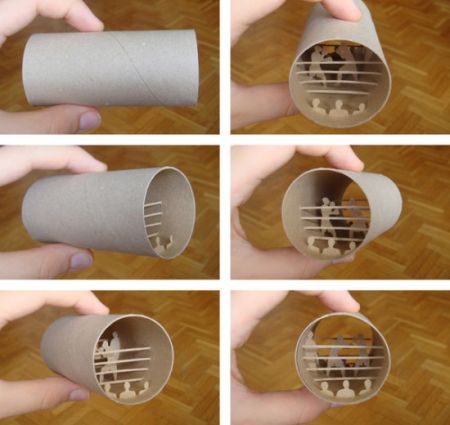 This creative piece is one great example of molding paper into fanciful, small figurines. This has been made by cutting small paper in human shape, and fitting them into toilet paper rolls with the tweezers. In this creative art, the recycled paper figures are parts of the roll itself. If you are planning to try this out, make sure you use same color and size of paper and toilet roll.
Round Art Gallery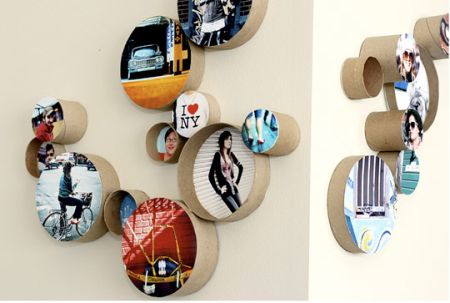 To create the Round Art Gallery, the roll was first cleaned and the labels or price tags were removed. In this artwork, you can paste some pictures in the ring which have been already made. You can hang it on the wall with a few pushpins and slipping the rings over them. You can also make it with recycle papers to make it look more attractive.
Ugly Faces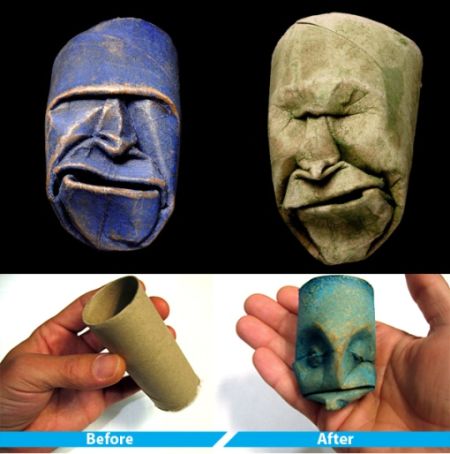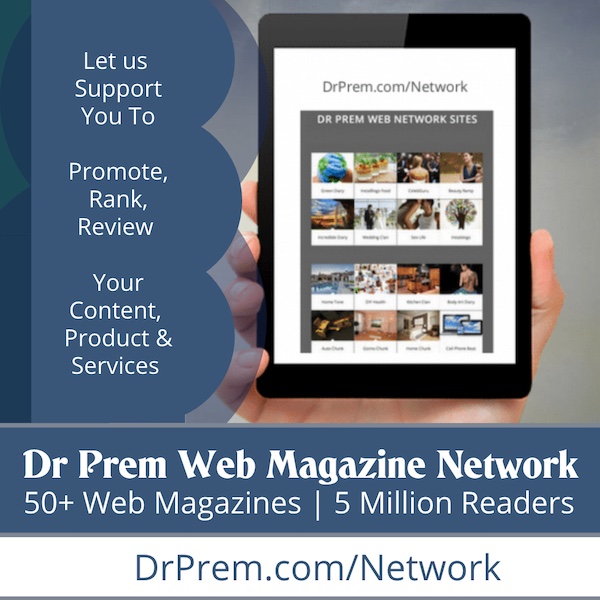 This art is a perfect example of making the best use of some colors and then folding them to make fantastic faces. Each one is as unique as the other. This creativity is more attractive if done with toilet paper to make roll faces. You yourself will be surprised to see that these faces were all hidden in a plain, boring and gray toilet paper roll awaiting discovery.
Toilet paper roll art by Yuken Teryua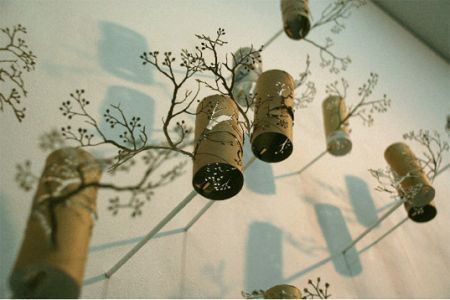 This art is a perfect example of every day objects to become eye-catchy and is a reflection of the artist's beliefs. This artwork is surely elegant and beautiful. You have to craft toilet paper rolls with a level of details for making a new identity as delicately sculpted pieces with reminiscence of columnar wind chimes intertwined in the branches of a tree. You can also use shopping bags and old pizza boxes to defy the defined roles of these objects.
Faux metal wall art from toilet paper rolls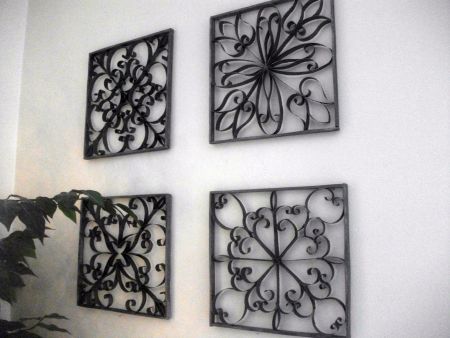 You have to use the paper towel rolls for the long straight strip. This artwork is definitely one creative piece. To make it look more attractive, get all the four sides with different designs. Use metal-look spray paint to give them the convincing patina of wrought iron.
Rocket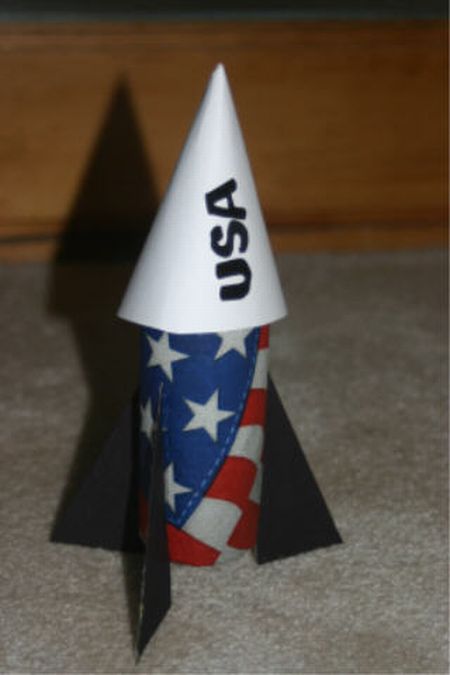 Rocket is another creative artwork which is made of toilet paper roll. This piece of artwork involves lots of creativity and is one good example of using recycled papers and toilet rolls. It is as simple as making paper plane.
Art Caddy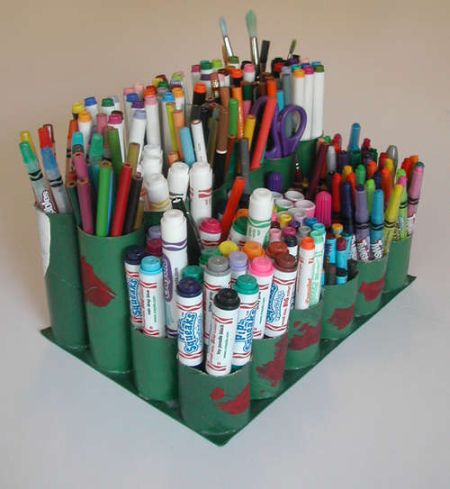 Created using toilet paper roll, the Art Caddy has the capacity to hold more than 300 pens and pencils. It is remarkably durable and easy to repair. This creative artwork can help you keep all the mess together at one place. It is surely one innovative style of keeping your pens and pencils in a decorative way.