There is something incredibly romantic and irresistible about a canopy bed. Traditionally a four poster bed with decorative curtains or drapes cascading around it, a canopy bed also exudes an aura of royalty and elegance when paired with the right fabrics. With four posts that extend from the four legs of the bed to at least four feet or more above it, a canopy bed was in those days, used for privacy and warmth.
Today however, they feature in a number of homes with traditional or contemporary interiors, offering an extra level of extravagance to the room completely. If you are thinking of setting up a canopy bed in your room, here are some ideas to get you started in the right track.
Ditch the posts and go open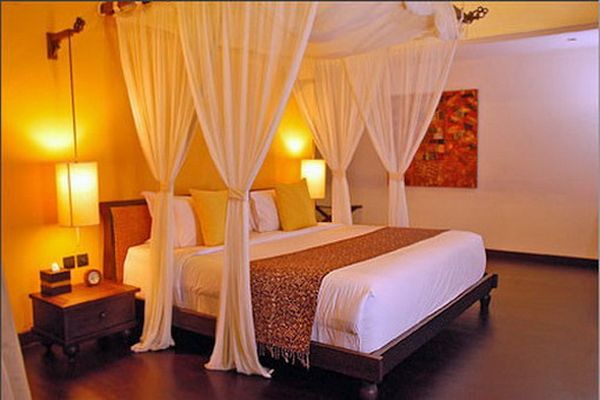 The first thing that strikes you about a canopy bed is the four posts that reach out majestically towards the ceiling. However, space constraints may force one to not opt for a bed with these posts. Furthermore, there is an easy way to transform any bed into a canopy bed without necessarily depending on these posts.
For instance, a simple drape attached to a single hook on the ceiling right above the center of the bed can be used to hold a curtain which can then be draped around the bed nicely. If that doesn't work, you can choose to create a headboard cum canopy by stretching a fabric from the base of the bed to the ceiling and then elegantly draping it over the bed with the help of hangars attached to the ceiling on all four sides of the bed.
Be More Opulent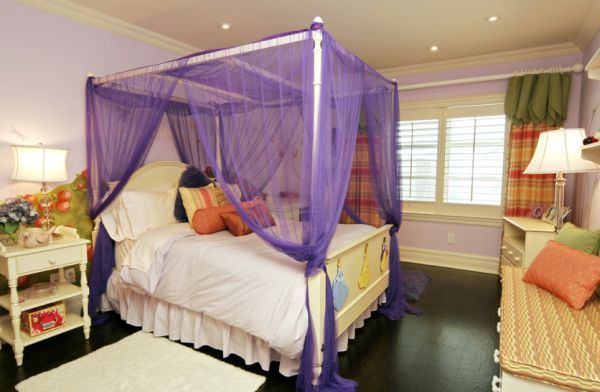 Canopy beds were traditionally designed and used by royalty. So why not play with the available elements a bit? If your bed is made of iron, consider installing an uplift on top it (made of iron as well). Shape it in the form of a crown or chandelier for an instant fairytale look. A drape that cascades from this crown and overlaps the edges of the bed can then offer you canopy bed you had always dreamed of.
Bring the Mood Inside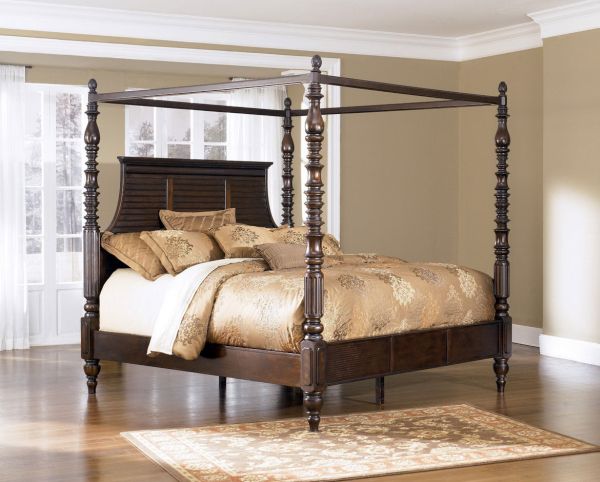 The fabric used in the drapes is what decides exactly how the canopy bed is going to be interpreted by others entering the room. If you want it to reflect royalty, consider going for heavy, ornate fabrics made of silk. If on the other hand, you prefer a breezier feel, opt for light weight, translucent fabrics. Then again, if romance is on your mind, opt to make the canopy bed the spotlight by decorating it in beautiful shades of purple and black colored drapes.
Cut down the height if needed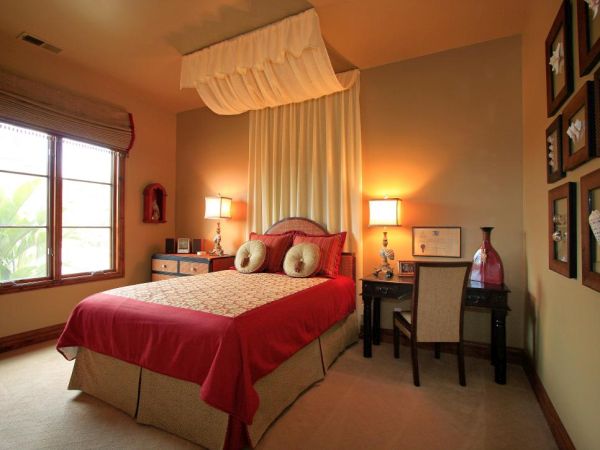 What if your bedroom has a low ceiling that limits you from opting for a standard canopy bed with posts reaching 4 feet or more in height? Simple, just cut down on the height a bit to accommodate the canopy within the available space. You don't necessarily need to have a bed for a canopy as well. You can choose to install some posts on a sofa cum bed as well, turning it into an instant refuge that screams for attention.
Decorate the surroundings too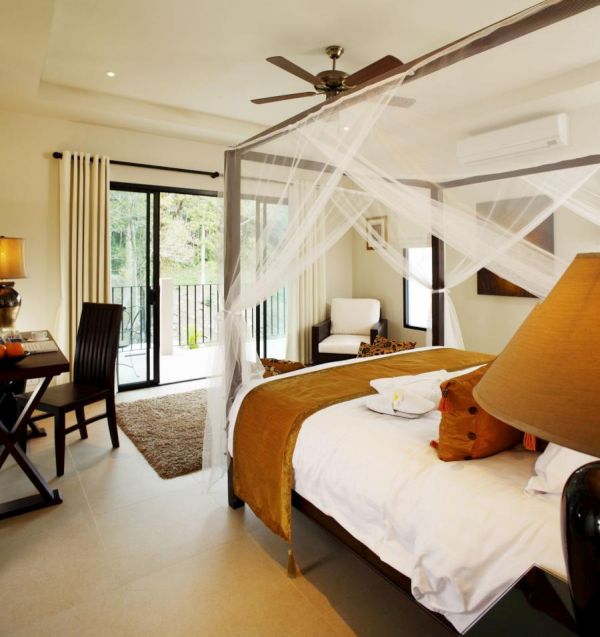 A beautifully decorated canopy bed will look out of place in a room that has substandard furnishings otherwise. If you are opting for a canopy bed, take note that it will only complement a room whose décor has been done accordingly. So take a minute to find out how you can change the interiors of the room to accommodate the canopy bed. For instance, choosing to cover the canopy, coverlet, pillows, bedsheets and even the walls with the same fabric can be a head turner in a particularly small space.
The canopy bed is becoming a mainstay in many contemporary and traditional homes today. Traditionally used for utility purposes, these beds are known to bring in an aura of elegance and sophistication to any space they are placed in.