Major feature of modern homes is a small living space filled with too many things. This way, the home becomes messy and cluttered. Modern technology has made our lives much simpler and hassle free, as it offers modular, slide-in and slide-out furniture options to the dwellers living in small apartments. Following are some fabulous options that you can use to come over the problem of small living spaces.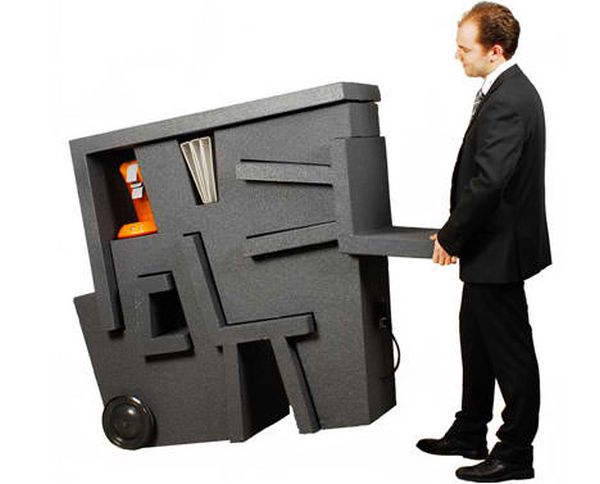 Mobile Office
This is an ideal option for people who want to set up their office probably at their home or any other place that has a little space to offer. This mobile office is one of its kinds and is made up of foam. This modular office is set on wheels, which makes it portable and you can change the place as per your needs and the space available. One of the chairs serves as handle when this mobile office is packed. On unpacking, it makes two chairs, a table and shelves to keep your files and other stuff on.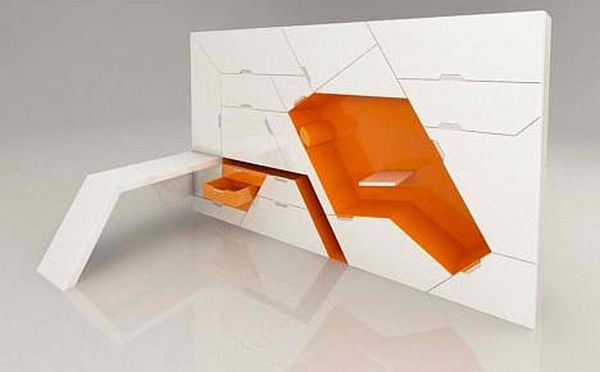 Slide-out furniture set
Living in a small sized apartment is not a problem if you have this slide-out furniture set at your disposal. It is kind of impossible to even think about this concept wherein tiny wooden boxes on wheels have all the required things packed in to make an entire kitchen, bedroom, or a workplace. These boxes are based on space management concept.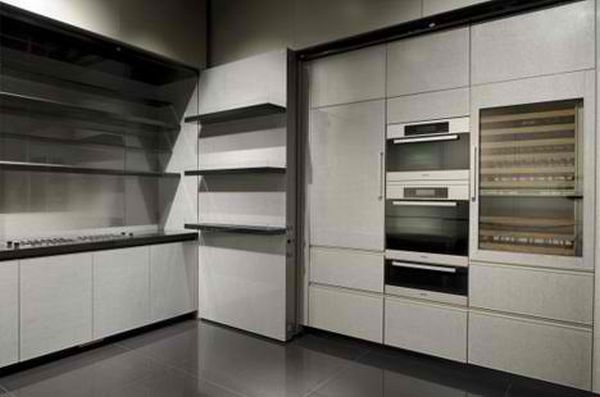 Fold-out Kitchen
We need ample kitchen gadgets to make our kitchen chores convenient and time efficient. But to place all those gadgets, a big kitchen space is required. Not everybody can afford to have big homes, as it is too expensive. However, this foldout kitchen can give you all the comforts in a small-sized kitchen of yours. It comes with all the modern gadgets ranging from dishwasher, oven, refrigerator, wine cellar, cooking range, and a food-warming drawer. When folded, you just cannot make out what it holds inside.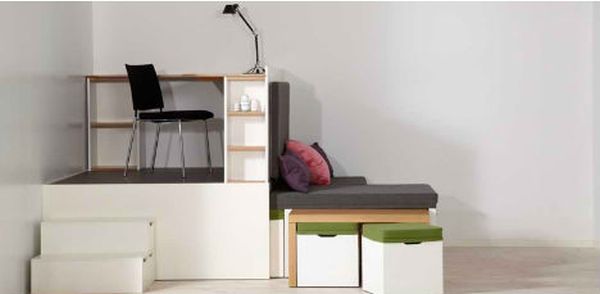 Platform room set
This amazing modular room set is a must-have for people who want to make their small home well equipped with things they want to have but cannot place them altogether in a room owing to the lack of space. The set contains a dining table, double bed, bookshelves, four stools, drawers, a tiny workspace, a couch, wardrobe, and an extra hidden space. You can slide out any of these options, as and when required.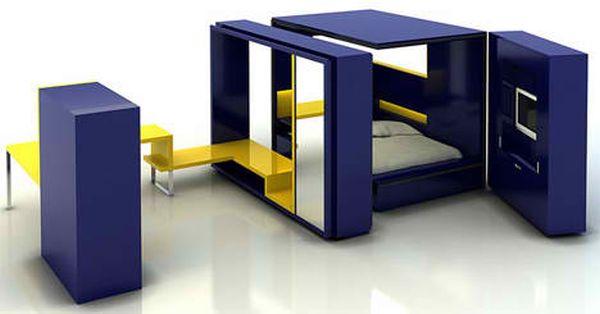 Slide-out bedroom box
This super all-in-one bedroom box has amazing space efficiency. You can decide the color as per your choice. You can slide-in and slide-out the modular bedroom box that comes with three exciting features – a media station, the pod, and a satellite.
Smart Staircase
Usually the apartments that we live in have shortage of space in terms of storage, which calls for big time space management tactics. Smart storage options need to be worked out that enables the dwellers to store all their belongings properly, without making the home look messy or cluttered. One such superb storage option you can work out at your home is the staircase. You can design it in a way that each step or some of the steps work as drawers wherein you can store your belongings.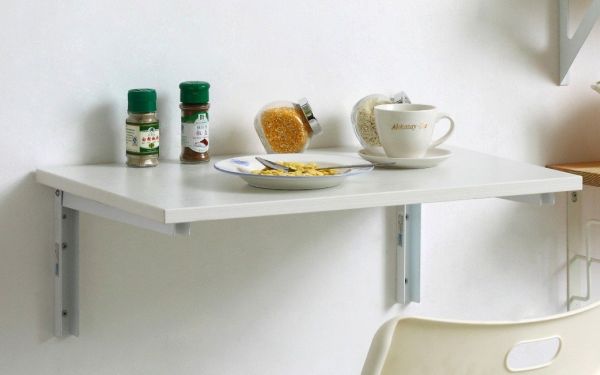 Folding Dining Table
This table suits the needs of every dweller living in small-sized apartments. When unfolded, the table turns into a dining table on which you can enjoy quality dining with your family and friends. When folded back, it turns into a console table that you can place against some wall in your home.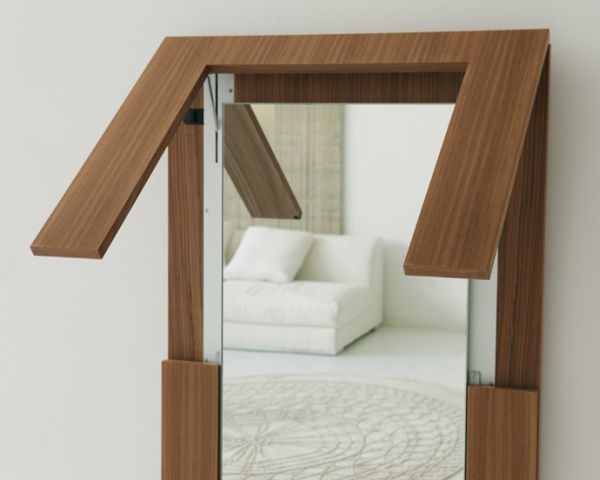 Super Mirror
Urban homes and scarcity of space go hand in hand. This super mirror is a perfect way to make your home look bigger. The rectangle shaped mirror crafted inside a black wooden frame, when unfolded becomes a table that serves as a dining table, study table, or a side table.
Summary:
Modern homes may have limited space, but if you consider these options, you can have all the things at your small home without making it a messy home.