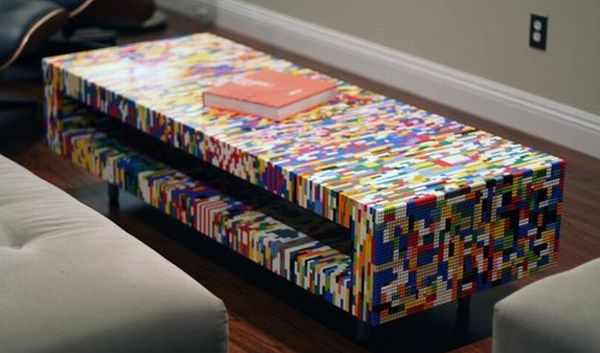 LEGO furniture is quite fashionable and easy to use. Considering the space shortages that we face these days and matching the aesthetics of interior decoration, these furniture offer comfort and strength. Such furniture can match the demands from the modern-days' aesthetics. LEGO bricks can get beautifully assembled into office furniture. LEGO furniture is liked by many people across the world. Here is a list of eight LEGO furniture designs for modern spaces.
1. CEO Desk by Stefan Holms & Johannes Tjemberg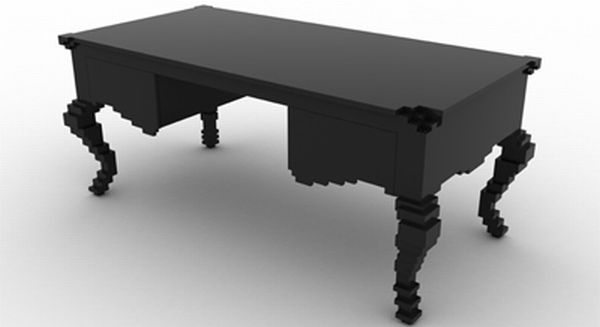 "We created this desk bound by the natural laws of LEGO building bricks, combined with the grace of the late Rococo furniture style and painted it glossy black to evoke feelings of exclusivity and power", say Stefan Holms and Johannes Tjemberg, designers of this superbly created CEO desk. Both designers are from Gothenburg in Sweden.
This desk, named as CEO, is made of black enameled beech and MDF. It was launched at the Stockholm furniture in the early part of this year. Now it is available in limited editions.
Both the designers state, "CEO is a desk for powerful person that reflects on the glimpse of the lost childhood, when life was easier and freer. We want to invite the director to a journey back to the time, when life was filled with playfulness, more fun and when he or she was better at showing their feelings".
2. Life-size LEGO Sofa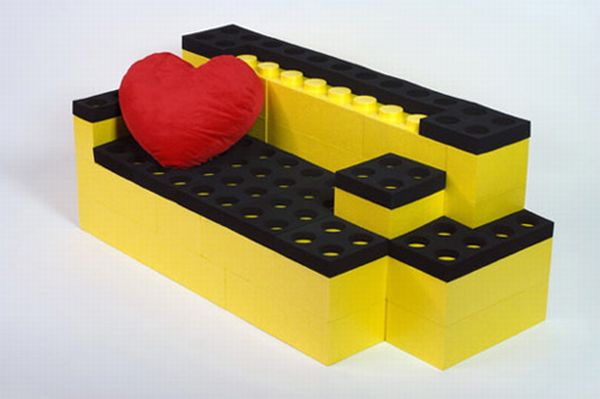 The sofa industry has aptly used the LEGO styles. The brand and style created by them, called Bekky is quite costly and it has got appreciation from different sections of people. With Bekky you can construct your favorite designs by interlocking LEGO pieces. Those are rubberized to give you comforts and can be refitted to new designs as per your needs. LEGO lovers can decorate their drawing rooms with the colorful sofa, constructed with LEGO blocks. It can be assembled and disassembled to the taste of aesthetics of the modern days.
3. LEGO study table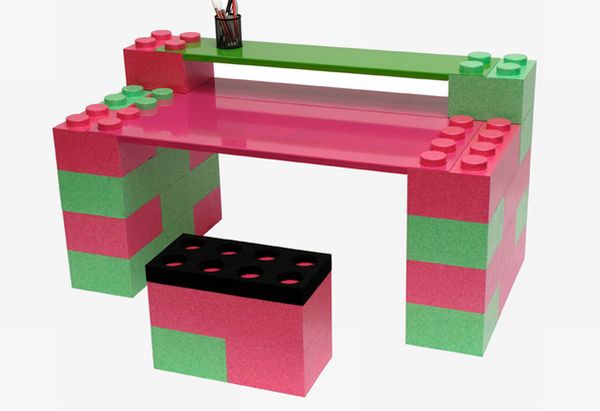 With the help of LEGO bricks, you can create comfortable study table for you and your kids. These bricks come in different colors to suit your taste. You can buy 2, 4 or 8 format bricks. These bricks are made of expanded polypropylene and those are very shock resistant and sturdy. These offer complete safety for parents and children.
4. Red-blue LEGO chair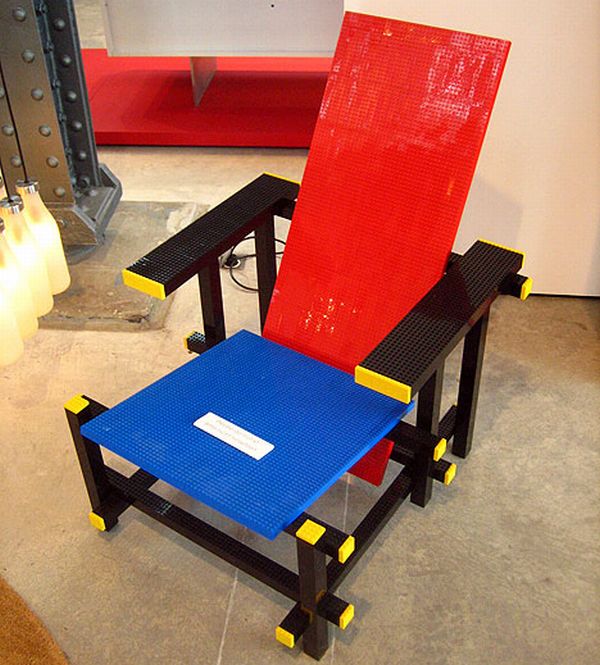 LEGO chairs usually come in aluminum frames. Those are quite expensive. These chairs also offer the same benefits like the other LEGO furniture and those fit very well with the needs of your body.
The red and Blue LEGO chair by designer Gerrit Rietive costs a whopping sum of $71,000. Although it was initially meant for mass production, the copy-right law prevented it from becoming so.
5. LEGO Mojo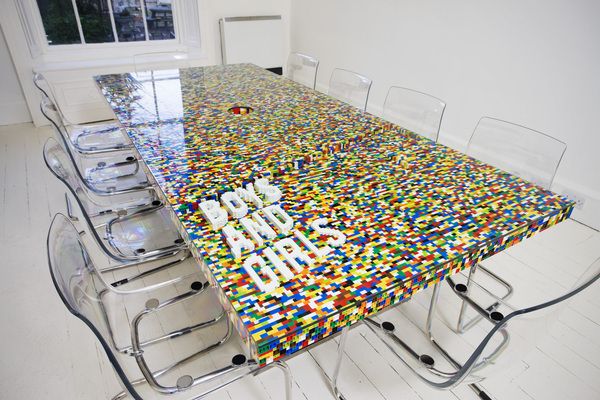 LEGO Mojo or boardroom table is made of almost 22000 LEGO pieces. It is quite a fabulous table abgc architecture and design studio.
6. LEGO Desk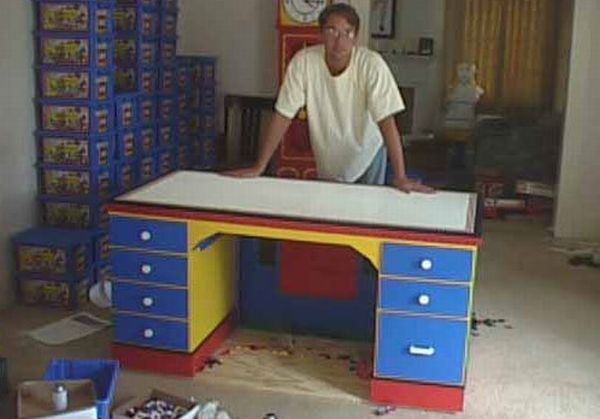 LEGO desk is made by Eric Harshbarger. It is made of LEGO bricks. It has got around 120 pounds weight and out of it 7 pounds are glue. It has got 7 draws and folding top made of lid. It carries a hole for your PC cables. It has got almost five feet height. The top of the table is made of almost 2400 tiny pieces of LEGO tiles, joined by glue.
7. LEGO center table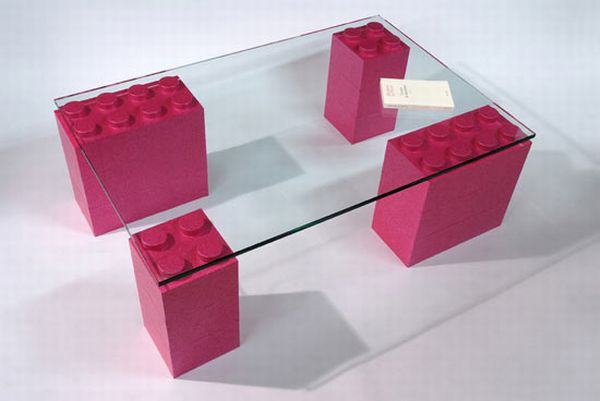 For LEGO center table, you need LEGO bricks. You can pressurize and paste a glass top on its surface. Matching with the colors of your living rooms, you can select the colors of the bricks and make the center table as per your choice.
8. Schou Teak and Wicker table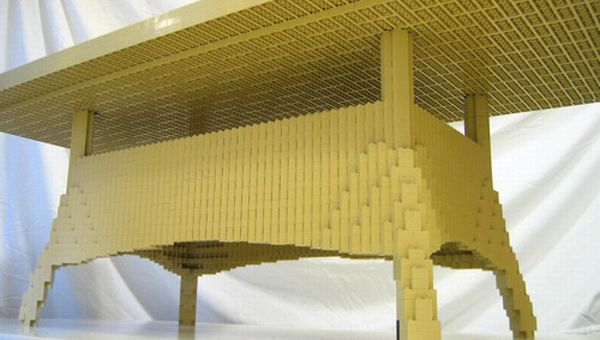 The Danish furniture company Schou designed Teak and Wicker table. It is because the LEGO products originated from Denmark, Schou decided to design something that the Americans could easily recognize from its sculptures and beauty.
In fact, Sean-the makers of the Teak and Wickers table, at first developed three models of first kind. All the three designs were mind-blowing. All these tables had beautiful subtle curved lines. These LEGO tables are half the sizes of the real table and those are almost 4 feet long and had in themselves 11000 LEGO elements.