It is very natural to get bored by doing a thing again and again – from going to job to cooking food for the family. To overcome this boredom we need to have something which can make work fun. We need something unusual and geeky just like these kitchen gadgets which will make cooking more fun than ever.
Checkout some of the geeky kitchen gadgets that will definitely spice up your kitchen :
1. Space invader cutting board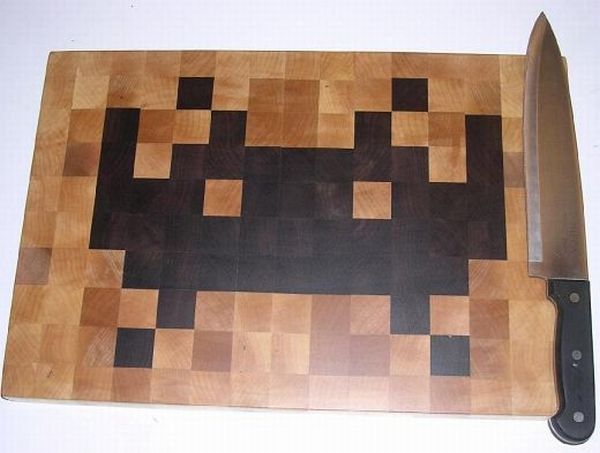 With dimensions of 17.5 x 12 x 1.25 ", the space invader cutting board will definitely make the chopping work of the vegetables more fun. Imagine your knife as your laser weapon and you cut and chop through all those alien invaders who have come to capture the earth. It is definitely a kitchen gadget using which you will not even come to know when you finished chopping.
2. Robot salt and pepper shakers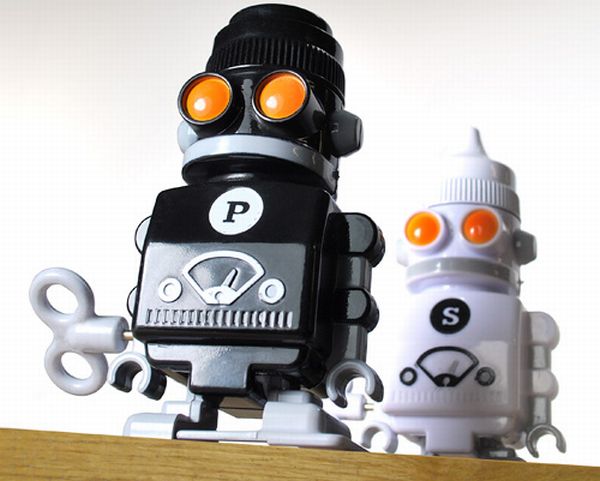 Add up your army to defend the earth from alien invasion. The robot salt and pepper shakers will definitely do their job well. These geeky kitchen gadgets can be a fun time on your dining table. Just twirl the key of the robot and it will start to move across the table, on its own. A great gadget for the lazy folks. Plus, these robot gadgets will keep your kids on the dining table for a longer time.
3. Pac-Man oven mitts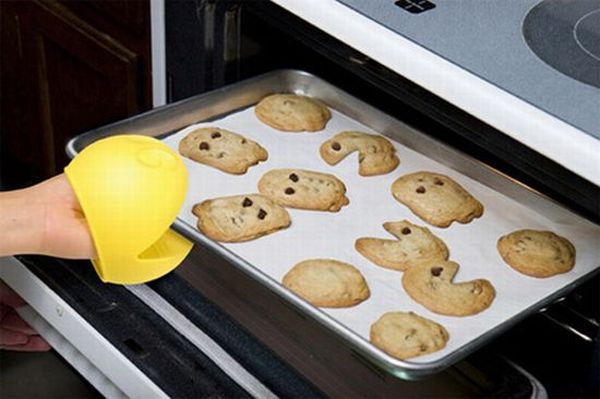 Yes, we all have played pacman and tried to save his life from the strategic monsters. Now, as you have saved his life, he has come to save yours. The pacman oven mitts gadget will help you protect your hands while handling hot pan, pot or dishes. The pacman oven mitt can bear temperature up to 450 degrees Fahrenheit.
4. Digital video fridge magnet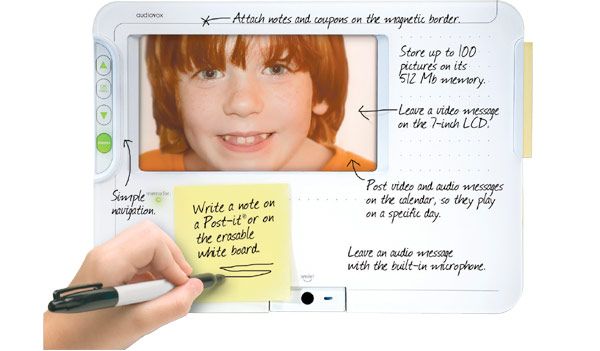 Have you been obsessed by reading all the messages your family has left for you? Well, it's time to upgrade the stuff. Now you do not have to paste all those sticky notes on your fridge door for leaving messages. The new geeky upgrade of these notes is digital video fridge magnet. This gadget can be used to store up to 30 seconds of video. Now no more reading, you can just play the video and listen and watch what messages are left for you. The gadget has a 1.5 " LED screen and can be charged via USB.
5. Space invaders ice cube tray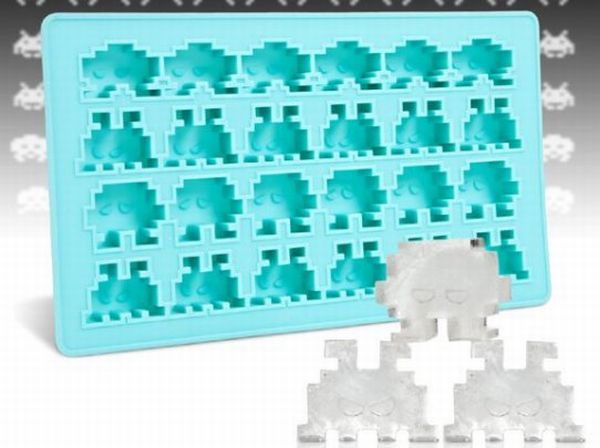 The space invaders cutting board has brought their army on earth and they are hiding in your fridge's freezer. They are consuming all your water. You need to stop them before it is too late. A geeky gadget space invaders ice cube tray will give you as well as your guests an entertaining drink. The alien shaped cubes will give them the feel of eating the alien invaders out and doing a noble work on earth. The tray is made from 100 percent pure silicon which is oven, dishwasher and freezer safe.
6. Cocktail chemistry set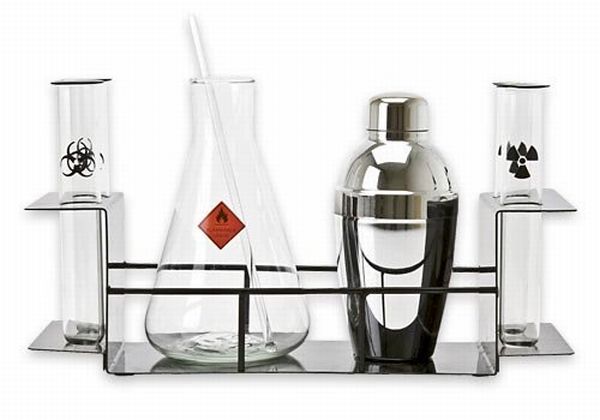 The cocktail chemistry set is for the chemistry or science geeks who love science more than anything else. Available at a nominal price of $36, the set give you one Erlenmeyer flask ( having dimensions 7 " x 3.5 "), one shaker ( 6.5 " x 2 "), four test – tube shot glass ( 6 " x 1 "), one glass mixing rod ( 8 " long) and one metal bottle – rack ( 5 " x 13.5 "). The set can also say on your behalf the love you have for science or that you are a scientist. This geek gadget will definitely spice up your next scientist – themed party and tell your friends how much geek you are!
7. Index chopping board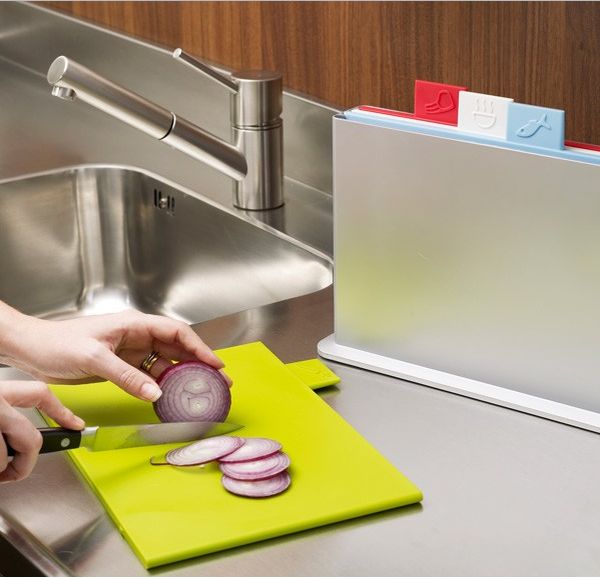 With index chopping board you can use different boards to chop different types of food. The cutting board set is categorized into four colored boards so that they can be easily distinguished. The red board is used for raw meat, the blue board is to chop seafood, the green board is for the vegetables and the white is for all the cooked foods. Do not worry if you forget the categorization. Each board has an illustrating tab to tell the user for which food type it can be used. Using different chopping boards for different foods helps in preventing the transfer of harmful bacteria via using the same board and thus protecting your family from food poisoning.