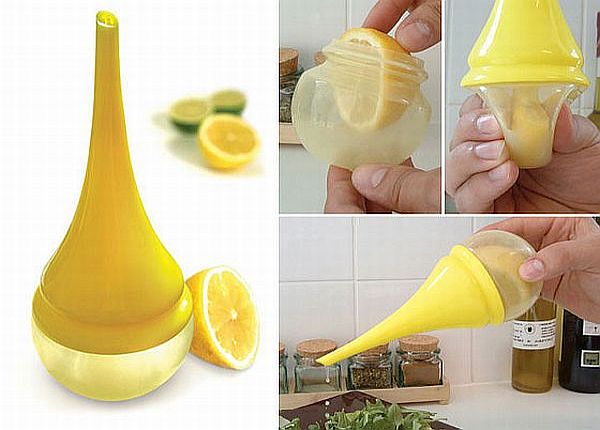 Many of you love to taste chilled lemon tea in sizzling summer. Some of you need only a few drops of lemon juice for a particular recipe, a grand cocktail, or for seasoning a fresh fillet of fish. For all these requirements, you need fresh lemon juice. You cannot cut or peel an entire lemon because you require only a few drops. A handy dispenser of pre-squeezed lemon juice comes to your help. A tiny but a helpful kitchen tool, lemon squeezer is planned to part and squeeze the squash of the fruit in a manner that is simple to manage. Here are some of the collections.
1. Long legged lemon squeezer by Philippe Starck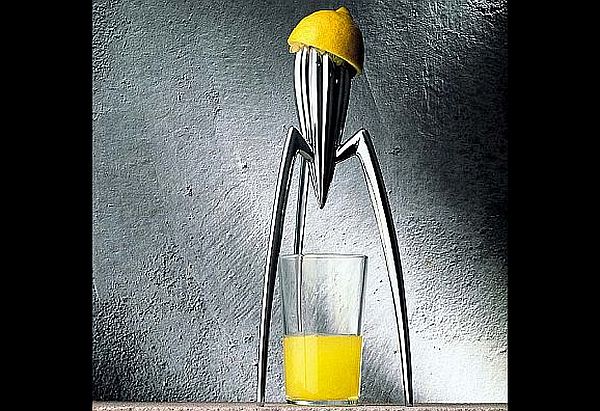 Philippe Starck, a French product designer had received a brief to design a tray from Alessi, a company, in charge of many top design products. In a restaurant, Starck was unexpectedly held by a thought and began portraying squid like items on his paper napkin. This napkin is still displayed in the Alessi museum. These sketches led to the design of the Juicy Salif lemon squeezer.
Height of this long legged squeezer is 29 cm. It is cast made and aluminum polished. It has a ranking and placed in the Museum of Modern Art in New York. The cost of this is 43 pounds. A few of the users are unsatisfied with this squeezer. Starck himself has a comment that it is not intended to squeeze lemons but intended to start conversations.

2. Spherical lemon squeeze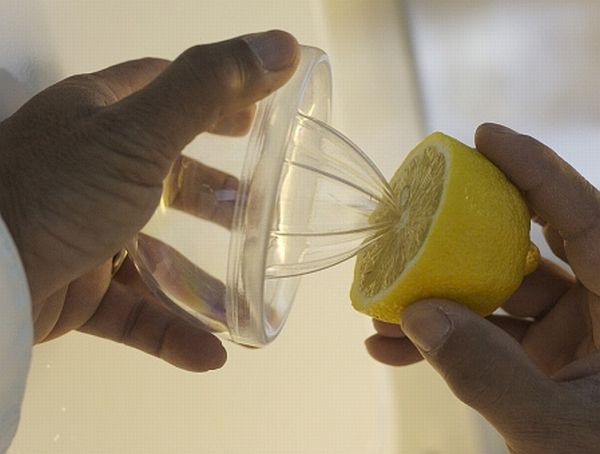 The spherical base permits to grip simply the lemon squeezer in a hand. We can crush something while moving. This seems a little difficult project. The product got after redesigning this squeezer is the slopping cutting board; this allows the easy flow of the juice.

3. Alessi Mysqueeze lemon juicer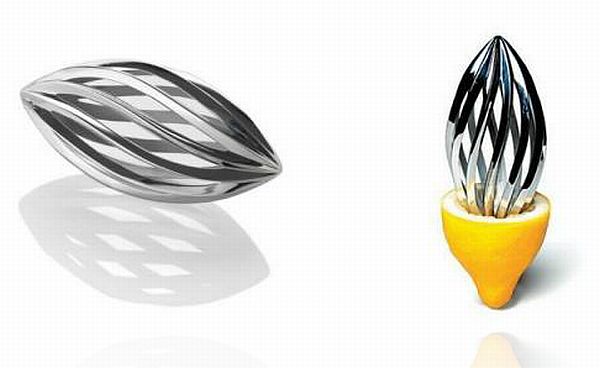 Mysqueeze is a thrilling alliance between Mydeco and Alessi. It is designed by the company that brought you Philippe Starck's Juicy Salif. It comes with a handheld classic Mysqueeze. Starck was on a team that awarded the Pure Creativity 2009 Award to Roland Kreiter, the designer of Mysqueeze. The Mysqueeze forms part of Alessi's 2010 Object Bijou collection. It forms the iconic design of the 20th century. It is eleven and a half inches in height.

4. Cool OMA lemons by Tonfisk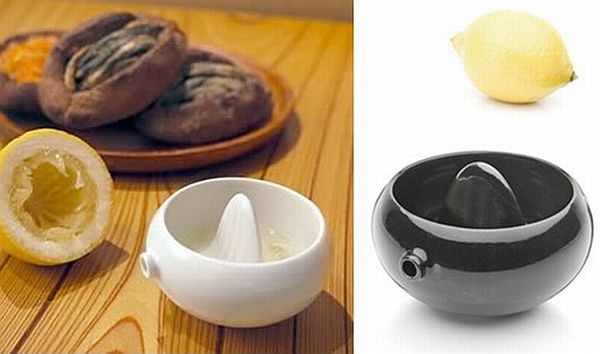 Famous Finnish design company has released the cool lemon squeezer. This enormous design incorporates style and simplicity. It is useful for dinner parties and also convenient for daily use. People have appreciated this utility. The profound design of the bowl and the unique cutting edge means all the mouth-watering juice can be simply crushed from the lemon without spraying on your guests. The lemon squeezer is tremendous with both lemons and lime. The squeezer is also machine washable. It looks brilliant in porcelain white. It is 7 cm in height.

5. Leuke lemon press by Luki Huber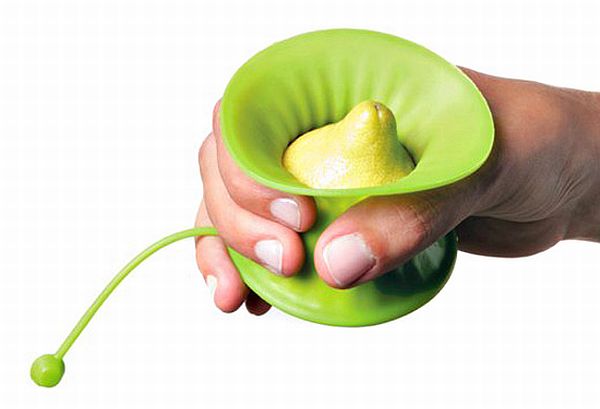 This product from Spain was designed by Luki Huber in collaboration with Leuke. They focused on the improvement and reinvention of renowned objects for expert and home. It contains two lemon squeezers. It squeezes the exact amount of juice free of seeds and possibility of spray. It protects the lemon halves and can be stored in the fridge to preserve maximum freshness. It is made up of 100% platinum silicone, which is acid resistant and sanitized. It is dishwasher safe. It is green in color, as citrus fruits are green.

6. Utilo lemon squeezer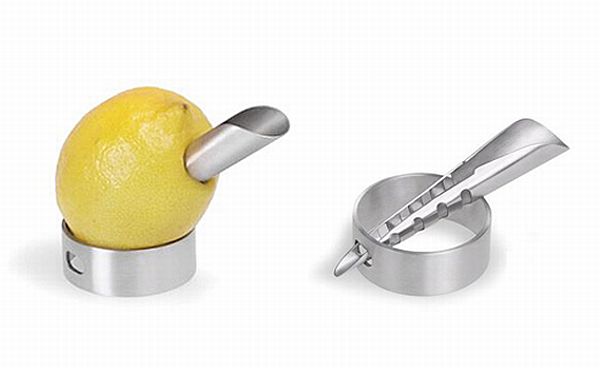 It is a modern, peculiar small product that forms a great lemon splash. It is designed by Nicole Schaffert. You can introduce this tool in your lemon and crush for quick and simple seedless juice. This is made of stainless steel.

7. Ahoi Lemon squeezer by Koziol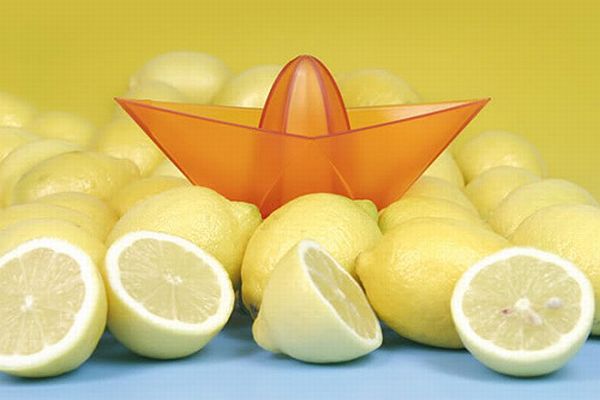 Koziol is a German manufacturer, which expertise in fine quality home products like Ahoi lemon squeezer. The front and back of this boat-shaped tool is ideal to empty the juice. It is available in fresh colors.

8. Squeeze Me lemon squeezer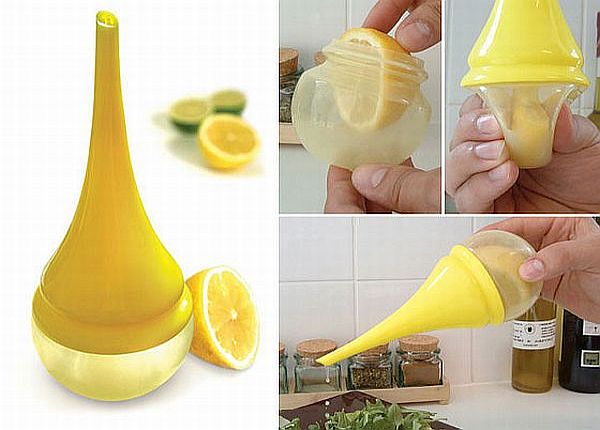 The squeeze me gets rid of the general sticky mess and bothersome juice-in-eye situation so frequent in crushing lemons. Finally, it leaves you behind without spraying juice and seeds in all directions. It also contains seed retainer. It is scented with lemon.