How hard has it always been to set up a light in that favorite reading spot in your home? Either you don't have an extension cord long enough to power the light or the batteries run out before you even get through a few pages. And of course, there is always the issue of setting the light in a place which would let you enjoy its light without being too intrusive.
Well, with the Folding Light, all these issues are going to disappear forever. This amazing creation from Italian architect Antonio Virga will let you play with light in more ways than you can think of.
Design Features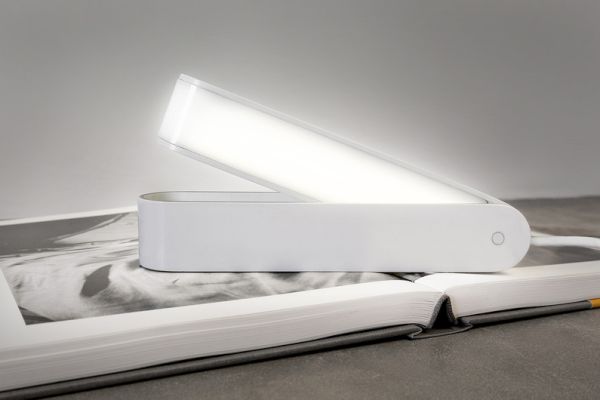 The Folding Light can very well be described as the perfect lamp for all those bibliophiles out there. No more needing to clip on a pesky lamp to your book or grope around in the dark to switch on and off the lamp!
The Folding Light features a compact, multi-functional design that can be operated merely by moving it. All one would need to do to switch on the lamp would be to fold it open. And all one would need to do to switch off the lamp would be to fold it shut.
The intensity of the light emitted by the lamp can also be controlled by this folding motion. There are three levels of light intensity depending on the aperture angle chosen by the reader. These include dim light, soft light and bright light.
Usability features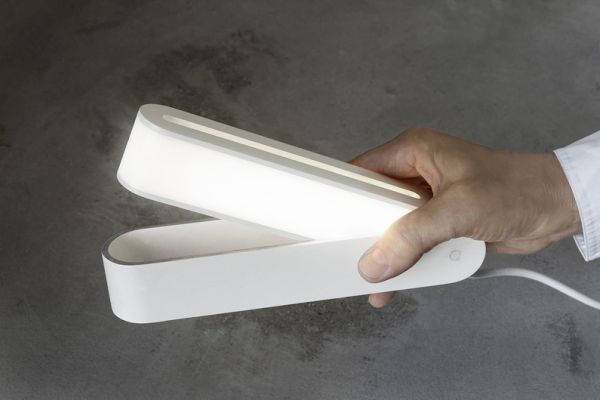 A rectangular frame houses the lamp which takes its design inspiration from the barber's knives and razors. Compact and functional, the lamp can be easily propped up anywhere in the house from the living room and library to even the bedroom and kitchen. It can also work as a floor lamp or be fitted onto the wall to function as a wall light. Moreover, it can also be transported easily from one place to another with minimum hassles.
The Folding Light is available in a range of colors from sober black to pop red, blue and green, etc. The various curves, proportions and ergonomics that go into creating the Folding Light thus, help create a purified object that can be your reading companion wherever you travel.
The Folding Light is an ace lighting solution designed by Italian architect Antonio Virga. The Folding Light will switch on when folded open and switch off when folded shut. The compactness and multi-functionality of the light makes it a must have forbook lovers around the world.
Source : AntonioVirgaArchitecte.Com