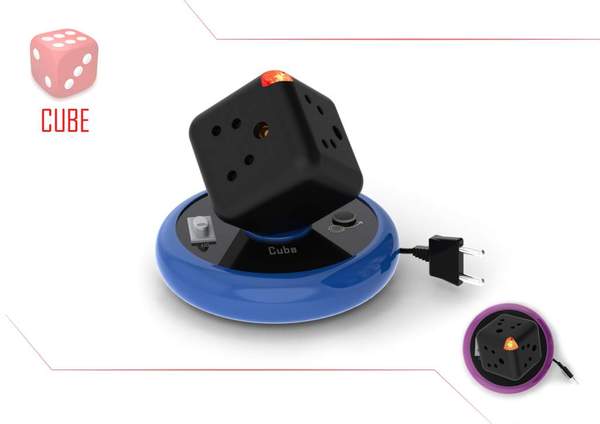 Imagining life without electronic gadgets in this modern world is like thinking of living without water. Electric devices have become an indispensable part of and have made life all the more comfortable and easy. But, each gadget is accompanied by an electric cord that helps keeping it charged. So, chances of getting badly entangled with these wires increases if you are a tech-freak. To help you lead a hassle free life with wires, Basil Jose has designed the Cube Electrical extension box. The eye-catching box vows to keep all the wire(y) troubles at bay and will help delete the frustration that comes tagged with entangled cords.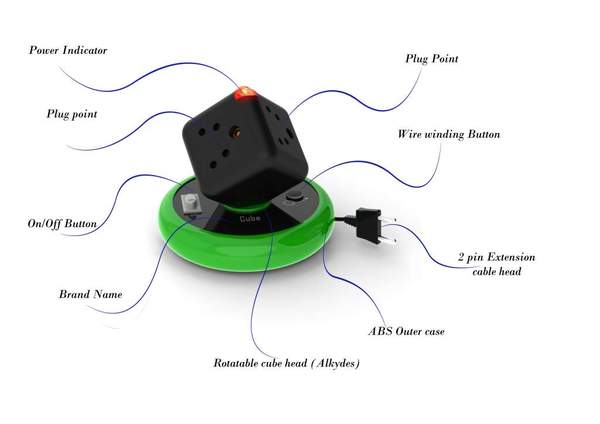 Many gadgets, like cellphones and laptops, can be used the wireless way which saves you from the trouble of getting in the wire maze but not 100 percent. Even these gadgets need to be charged to make sure they remain in a working condition. Once you reach the charging area what follows next is total chaos, frustration and confusion to figure out which wire to grab and couple with the device to keep it from fully charged. But, fret no more as Dice will kill the sight of ugly cords that lead to nothing but confusion. Most of the traditional electric extensions have points placed on a flat surface that makes it difficult to attach the gadget's cord in the direction it is placed.
The all new and user-friendly Cube, as the name suggests, has been given a cubical shape and looks like a dice. Three sides of this ingenious product will act as sockets and endow a user with the flexibility to use it from different sides and keep the thought and sight of messy wires at bay. The attention grabbing electric extension rests nicely in the middle of a circular base diagonally for a great usage experience. One of its edges is fitted on the base while the other sparkles because of the presence of a light that acts a display.
It also has a power switch plus a button that can be used for winding the wire. The cube shaped electric extension can be rotated as well and its cube head will let the user make modifications as per their whims and fancies. It has a lot of advantages when compared to a conventional extension and is way ahead in terms of its functional traits. Since the plugs are placed in three different directions, it is easy to keep all the wires at a good distance ensuring they will not twist and twirl with each other. This will make cleaning easy because when the wires are jumbled they are bound to catch dust, which is difficult to clean.
Cube Electrical extension box features power points for both two and three pin plugs, which will make it a delight for users. The product is very stylish and flexible to use. It will make charging gadgets fun and delete the frustrations that come attached with this mandatory everyday process. Cube will give an all new stylish meaning to the world of extension cords that are an important part of all offices as well as homes.
Via: Behance