The designer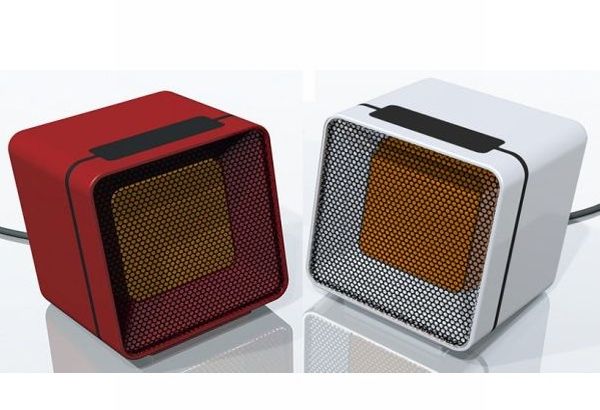 Overview
Designed by Tiller+Tiller, an award winning industrial design firm, this fan heater is another innovation in Everdure's E-series. Big on performance but small in size, the E cubo ceramic fan heater promises efficient performance and ease of use. A part of the firm's other E series ceramic fan heaters, the E cubo ceramic fan heater boasts of outstanding contemporary styling and cutting edge ceramic heating technology that makes for quick and efficient heating.
What's unique
For a more effective and faster heating experience, the heater comes with a powerful 2400 watts operation and a lightweight aluminum fan that reduces the chopping of air and ensures a smooth, noise-free heating. A comparatively 20 percent larger ceramic heating surface having the trademarked ALETA plus ceramic heating system, the heater heats the air effectively and quickly which is then circulated by the whisper-quiet fan. The E cubo ceramic fan heater offers 2.4 kW, 0.8 kW and 1.6 kW heat settings which allows users to customize heating according to their own preferences.
High points
For easy operation, the heater also comes with an LCD touch remote with 2 inch screen that lets users choose between heat settings. For year round comfort, the E cubo ceramic fan heater can also be used in fan-only mode and a 7.5 hour timer lets you preset the heater to run through the night. Thanks to a removable dust filter, the E cubo ceramic fan heater can also be cleaned easily so that dust and germs do not keep circulating in the room when you use it for prolonged times.