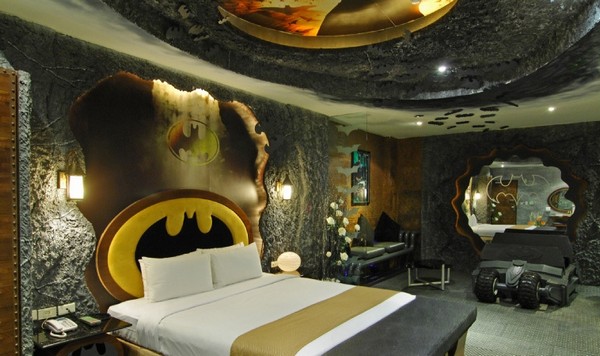 When the world is eagerly waiting for the release of 'The Dark Knight Rises', a Motel in Kaohsiung City has decked up one of the 46 rooms in a deadly Batman style to attract Batman's fans.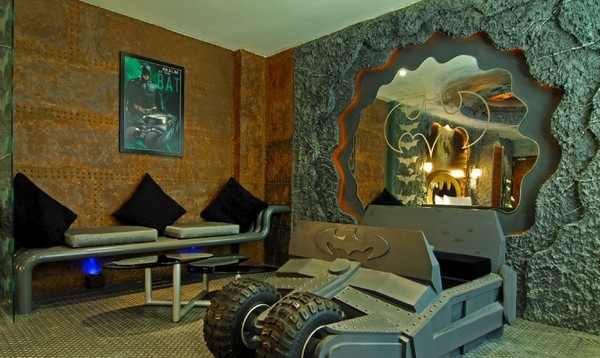 The Eden Motel situated in Kaohsiung City flaunts marvelous interiors inspired by the lore and movies of Batman.
The room has been adorned in an intriguing manner and showcases Bat Cave textured cement walls with an abundance of trademark yellow. Furthermore, you can even discover a Bat mobile in the room along with fascinating Batman insignias sprinkled all through the room.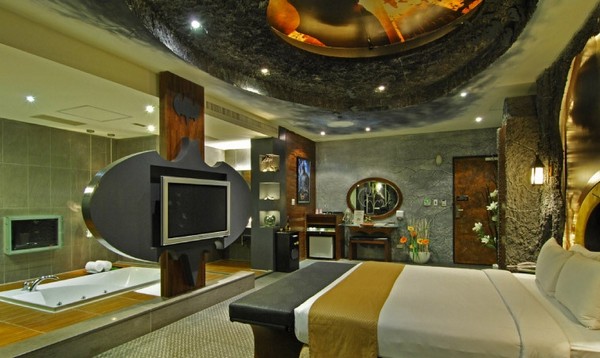 The room is indeed a visual delight and if you wish to experience the legends of Batman, then you can rent this lodging for hourly costs, which range from $50 for three hours.