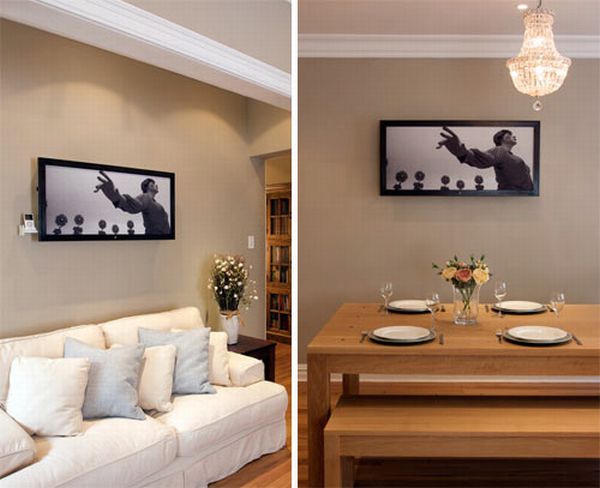 If you are not-so-happy with the music experience your speakers offer, then read ahead. Music industry offers so many new songs in each genre, which makes it a must to own a good-quality speaker. Keeping the demands of true audiophiles in mind, Decibel Audio Sound Frame has been designed to enhance the whole experience.
The designing is quite contemporary and latest in terms of music technology/audio engineering has been used for an enthralling experience. The speaker looks like a fine piece of art and has been shaped like a wall cabinet. It comes draped with an aura to ornament your dead walls in a graceful way. Position your iPod on the dock and take a deep dive into the magic of tunes. The truly extraordinary Sound Frame iPod speaker has a depth of 130 mm and will attach to the wall without consuming much space. Crystal clear sounds and whipping bass will make the experience blissful.
Delete the picture of hideous wires popping from the walls with an ingenious installation. Make your area wear a wireless look with these up-to-date speakers. The frame comes in three options that can be easily blended with your interiors. The available frames can be easily swapped with the ones you personally like. Add your favorite pictures in a digital format and make the set-up all the more eye appealing. One can easily pick and choose from a variety of colors, grille cloth, and frame. Decibel Audio Sound Frame, with so many features, will definitely make your soul dance with joy.
Via: Trendhunter/Design-milk