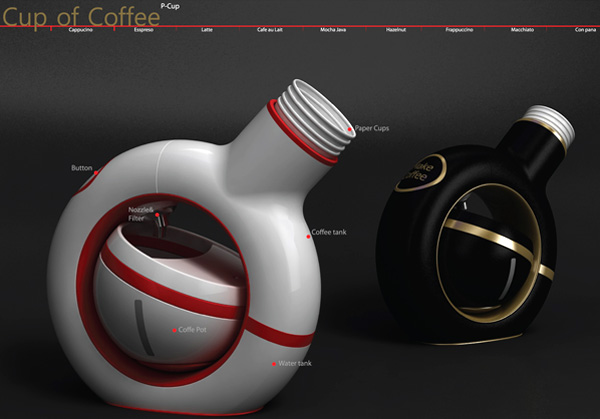 The smell and the thought of waking up and having that warm cup of coffee is so fascinating for most of the people. So, designer Seung Jun Jeong has created an amazing P-Cup Coffee Dispenser Machine, as a special gift for all the coffee lovers.
The design of this machine is quite unusual and very creative. The innovative machine has everything you require to make your favorite coffee. It is a consolidated form that contains the machine to prepare coffee, the coffee slot and also the paper cups. This is the reason why it has the name P-Cup Coffee Dispenser Machine, where 'P' stands for paper cups.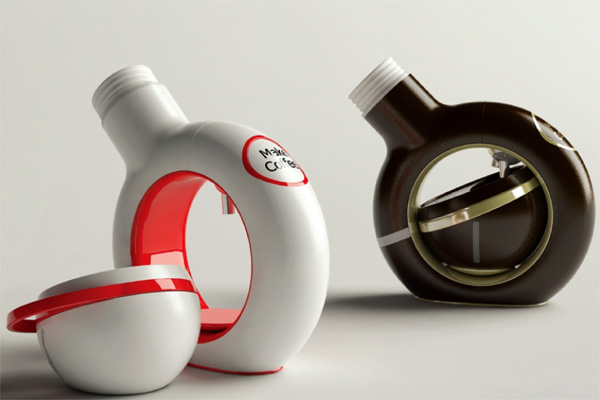 The new coffee machine is also smaller than other coffee makers, and thus will occupy a lesser space. The interesting design makes the preparation and drinking of coffee a joyous experience. The machine is suitable for both office a well as home. It will not only act as a coffee-making machine but also a lovely decorative item. Every morning as you reach for your coffee, the pretty coffee maker is sure to fill you up with positive energy.
So, all you coffee lovers out there, get the P-Cup Coffee Dispenser Machine and you are sure to love your new machine as much as you love your coffee. However, if you are not a person who enjoys coffee very much, the exceptional design of the machine will surely force you to buy it and gift it to your friend who loves coffee.
Via: YankoDesign