Did you know that stenciling is one of the coolest ways to decorate a home without necessarily burning a hole through your pocket? Stencils can make an otherwise dull area look bright and welcome immediately. Plus, you can experiment with different colors, styles and patterns before choosing the ones that accentuate the room the best. Here are some stenciling ideas you will find really inspirational during your stenciling project.
The Roman bath fresco stencil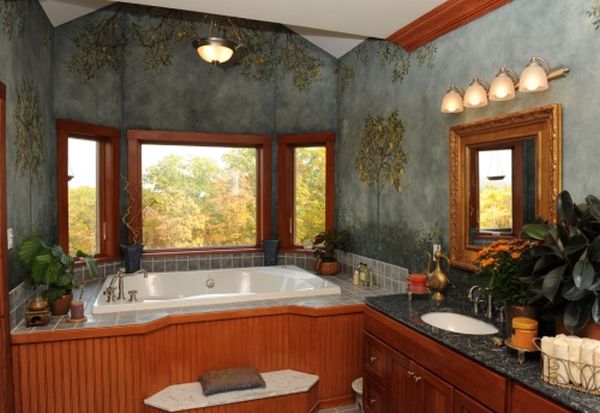 Want your bathroom to get that exquisite Roman touch? Well, the best way to do that would be to opt for the Roman Bath Stencil design, which works on already painted walls to give a wonderful decorative finish. Frescos are very popular in Roman architecture and decoration. So consider adding a couple of these stencils to the bathroom and be transported to ancient Rome instantly.
Leafy wreath stencil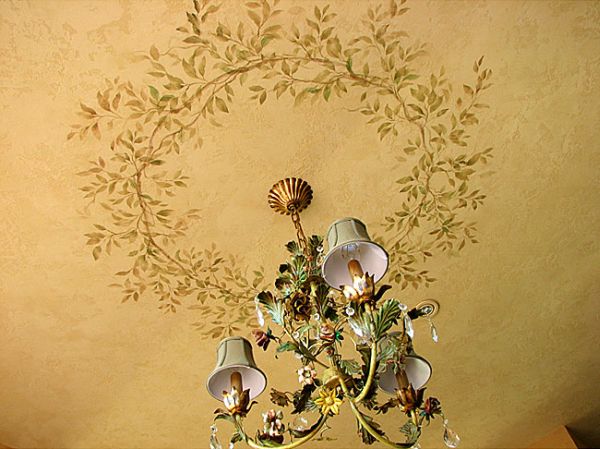 A leaf stencil will never go wrong and can cozy up a space instantly. These stencils are very easy to create as well. All you need to do is mark a central point and then paint wavy lines for the branches using a normal brush. Stencil the leaves after this and you will get wreath look that simply looks great on walls, panels and even ceilings.
Moroccan stencil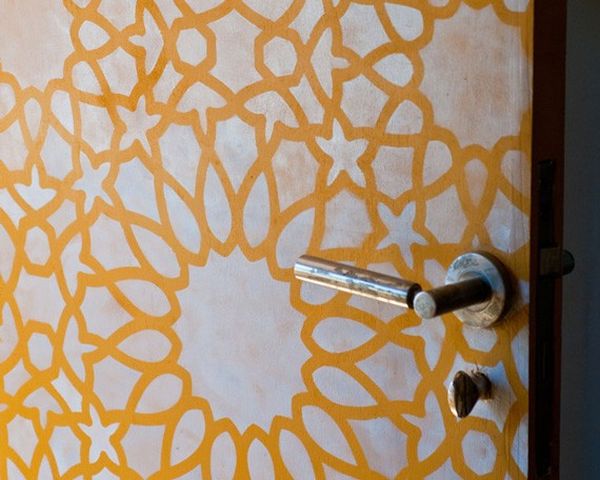 Moroccan stencil designs follow intricate patterns with both traditional and modernistic flavors. They look great for accent walls and can generate visual interest on other items like curtains, rugs and even glass. When compared to other stencil patterns that only need the outline, Moroccan stencils need filling inside the pattern, thereby contributing to a richer, more vibrant look.
Birch forest all over stencil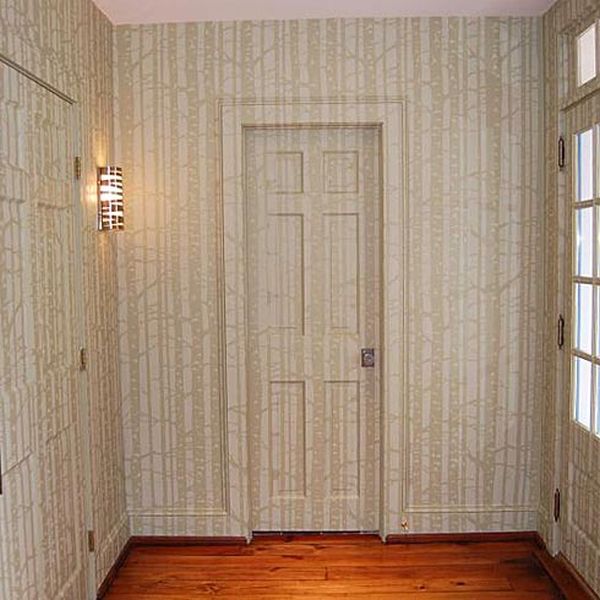 If you are inspired by nature, consider choosing a stencil that lets you depict it in a nice manner. The Birch forest all over Stencil design is one such idea that lets you bring nature into your home in a peaceful, subtle and relaxing manner. When rolled over a solid background, the stencil pattern looks absolutely realistic. You can also choose to highlight certain areas in the stencil pattern with the help of shimmering glazes or metallic. This would give the final pattern a more polished look.
Flower pattern stencils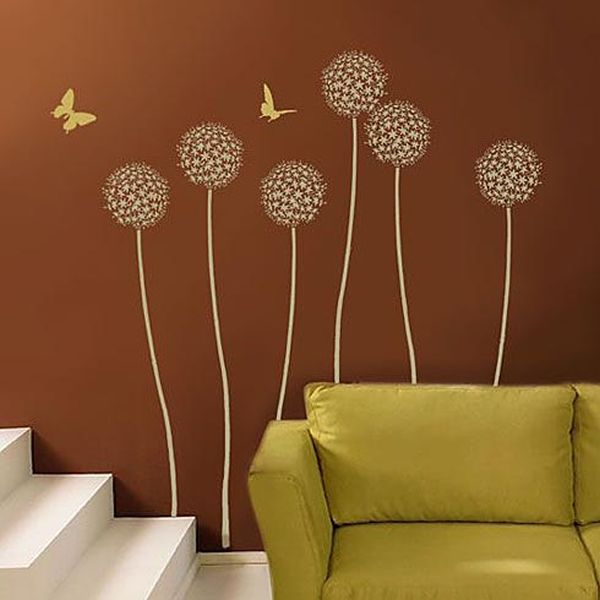 Flower stencils can make a space look more colorful and cheery. They are great options for the living room as well as play areas for the kids. So consider getting some creative flower stencils that are subtle enough to look pleasing rather than overbearing. Ensure to stick to just two color variants for the pattern as too many colors will spoil the look.
Chinese gingko stencils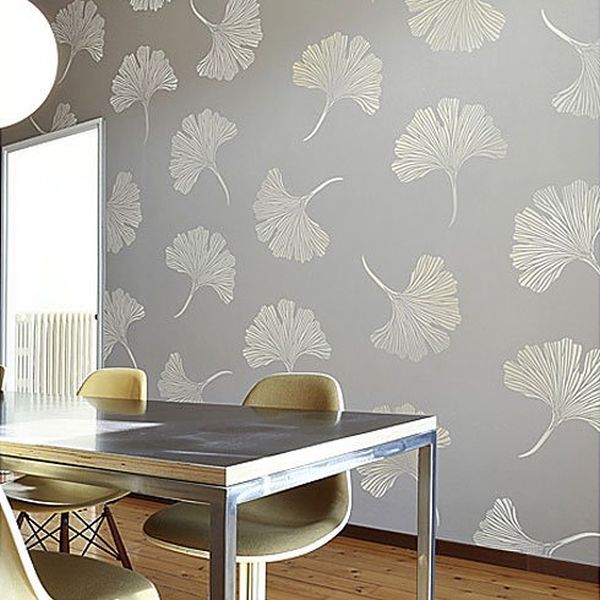 Chinese wall stencils are full of elegant patterns and spacious designs. The Chinese Gingko Stencil is no different. The design borrows its look from the Gingko leaf, which has an elegant fan shape. The ornamental tree from which the leaf comes has been associated with beauty, perseverance and strength from ancient days. Hence, you can bring these qualities into your home by opting for this stencil pattern. Another highlight of the Chinese Gingko stencil pattern is that it looks good both when placed together and apart. While a far apart pattern exudes an organic look, a closer together pattern would create a dramatic effect that would highlight the space.
Furniture stencils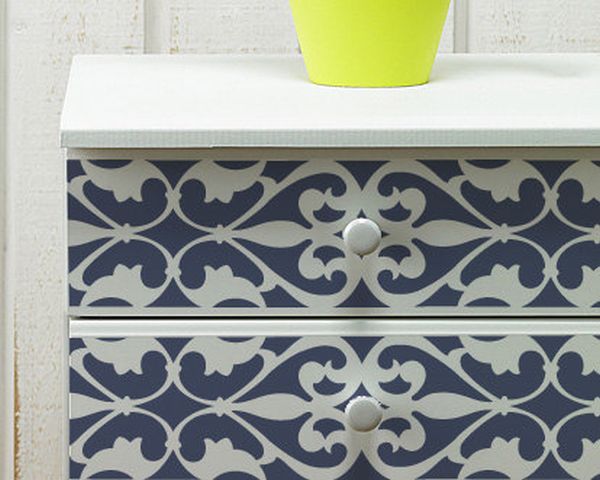 Stencil art does not necessarily need to stick to the walls and ceilings. You can also choose to decorate your furniture with stencils in order to achieve an ornamental, inlaid look. Stencil designs would work great in highlighting individual furniture pieces in a home and can work well for both contemporary and classic furniture styles. You can also extend the stencil art to nearby cabinets and frames to enhance continuity so that the area looks more spacious and well decorated.
Summary
Stenciling is a wonderful way to decorate your home on a budget. These ideas mentioned above would surely help you decorate your home in the best possible manner using nothing but stencil designs.