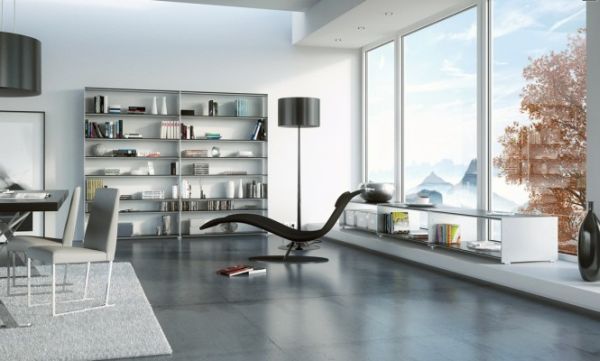 If you are an avid reader and love spending much of your time in your study, then it becomes important to deck your study or library with many interesting things that can throw a warm and cozy effect to your reading space. When you plan to decorate this space, it is essential to preserve the sanctity and mood of the study. To help you with decking your study or house library, we bring you few easy tips that can completely enhance the look of your reading space.
Include warm hues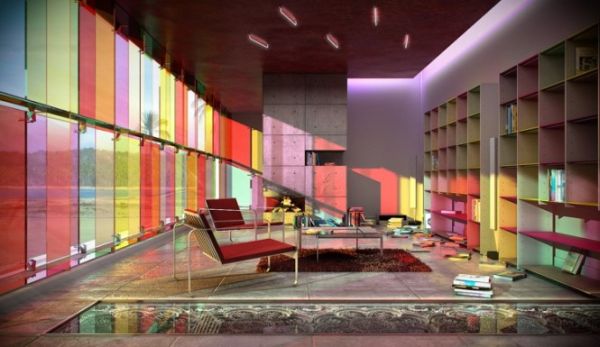 When we talk about decorating the study, dark color palette, such as burgundy, navy green and dark brown is used traditionally. But, if you want to provide a cozy and warm effect to the space, you can include warm hues, like sage green, red and terracotta to deck up the space. This will make the room look bigger and lively.
Fireplace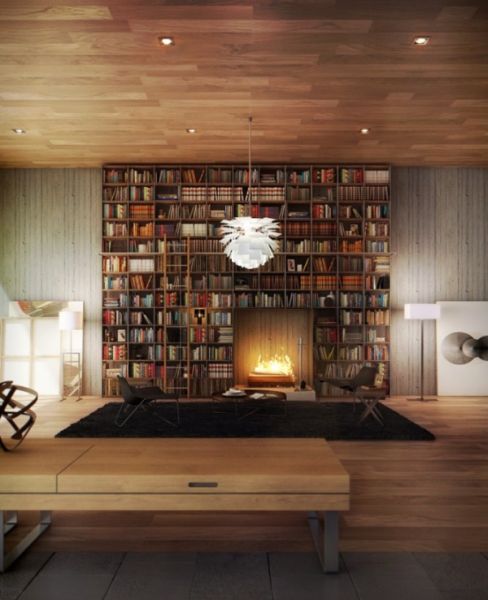 Including a fireplace in your library can really make your reading experience joyful and pleasing. Moreover, they also set a right and cozy ambiance for your home library that can really look and feel fascinating during the chilly nights. These days, there are various kinds of fireplaces available in stores. If you don't wish to spend on traditional fireplaces, you can invest in gel fireplaces. These fireplaces don't require wood and don't even create any kind of smoke, soot, ash or debris.
Wood paneling for additional warmth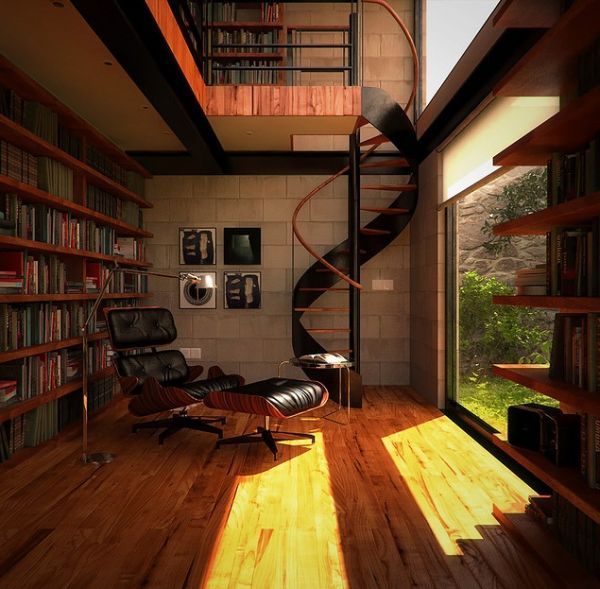 Wood paneling is a brilliant option to throw in a bit of warmth and cozying effect to your study. You can easily install wood paneling from floor to wall. It will not only make the room look appealing but will also add magnificent texture to the room.
Add leather furniture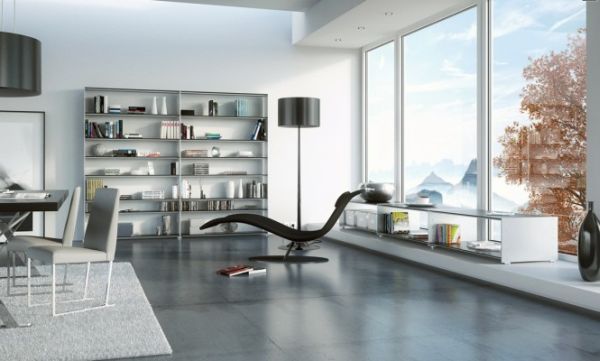 There isn't a single doubt that no study is complete without a cozy, relaxing and comfortable leather chair. Including leather furniture not only gives a classic look to the space but also sprinkles a bit of royalty and elegance. Remember to choose earthy, nutmeg, beige or burgundy color for your leather chaise or furniture. You can also add throws and pillows to add more comfort and style.
Display exotic prints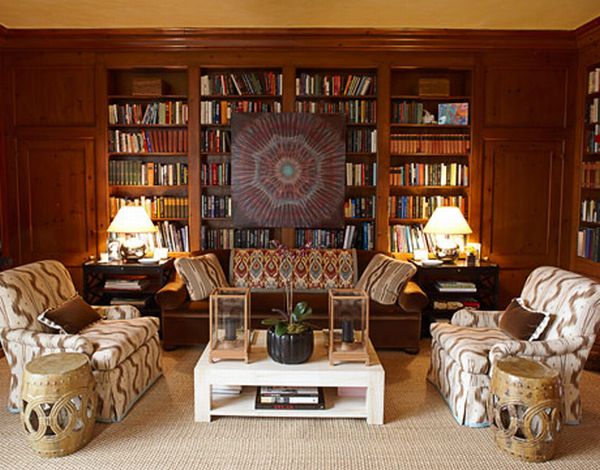 Displaying exotic prints is one of the most classic ways to enhance the look of your house library. You can beautifully show them off through armchairs, coffee tables and throws. In fact, you can even hang these prints on the bookcases to offer a modern look to your reading space.
With these easy tips, you are sure to turn your reading space into a warm, cozy and beautiful house library.