Flowers look just so delicate and can bring a smile on anyone's face. But, haven't you ever wondered what makes these teeny weeny creations just so beautiful? Probably, a close look will give you a glimpse of their true inner beauty, like we used to read in our biology books. Combining a delicate vase with a Fresnel lens (which is quite popular and widely used) to make sure you can have a real close look at flowers and other plants in your garden is designer Charlie Guda for The Cottage Industry.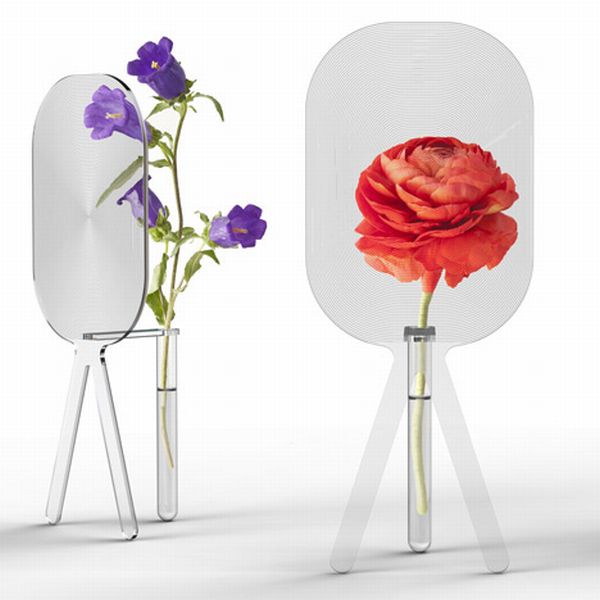 Christened the Big Bloom, the vase has a big, flat Fresnel lens placed in the front, which will magnify the blooms revealing even the minutest of details. This will make it easy for you to keep the flowers in a healthy state as it enlarges it for a close inspection. The basic design comprises of a test tube beaker, a connecting road and a lens. Stability is provided because of the presence of two legs, which have been connected to the acrylic Fresnel lens.
Big Bloom will help you savor the delicate intricacies of flowers and will be just the right thing to show off your charming blooms like never before. Place it anywhere you feel like and see the vase spread sweetness all around with its exquisite and simple silhouette. It comes stashed with a price tag of just $50, which will help maintain your spring garden in an easy yet effective way. So, it's time to add the power of magnifying to your gardening skills!
Via: The Cottage Industry/ Fastcodesign