Its time for all those Nintendo gaming lovers to rejoice, yelping with loads of joy. Designer and artist Lucy Sparrow of Felt Sew Good, has channeled her creativity into pleasing the guts of all gaming freaks. Sparrow has designed cushions and pillows designed like gaming consoles and the corresponding controllers.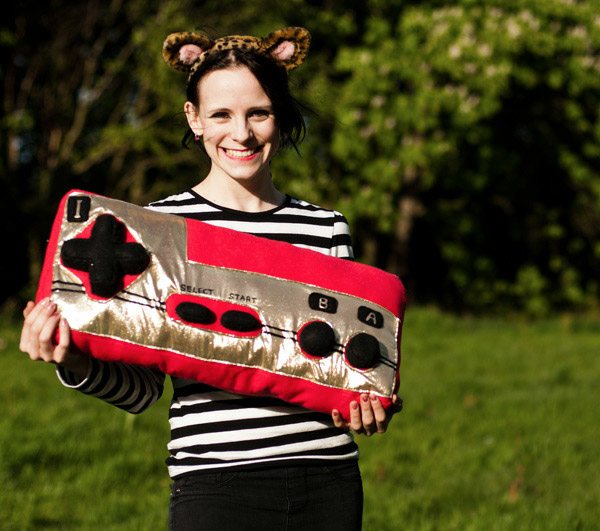 Each pillow not only comes in a combination of colorful, meaningful designs, but the best part is, each and every little button has also been created. The ensemble has been created with a multitude of colors, giving the cushions a comfort streak as well as a colorful attitude.
Lucy has chosen to recreate the magic of the shiny Famicom controller, the Game Boy cushion, Super Nintendo console and a matching controller. There are different versions, available as a set of five. The set is completed by the family size classic Nintendo controller pillow doused in a subtle shade of black and red. Each of the beautiful creations are selling for approximately $59 a piece with $12 for shipping extra. What are you thinking of? Unleash the serene and magical world of Nintendo right in your living room with these fantastic pieces of substance.
Via: TechnaBob