What's more better than to begin your day with a nice refreshing cup of coffee? But all the excitement and freshness gets thrown out completely when you have to prepare that one cup of coffee all by yourself. By the time you prepare yourself a nice piping hot cup of coffee, you might not even feel to consume it.
That's where you need a nice coffee machine that will help you in keeping the mood of drinking fresh coffee intact but will also prepare some finest coffees you have ever tasted. So here's presenting you some of the finest coffee machines for the world's most preferred drink – coffee.

1. DELONGHI EC330S
BRAND : DELONGHI
PRICE : USD 236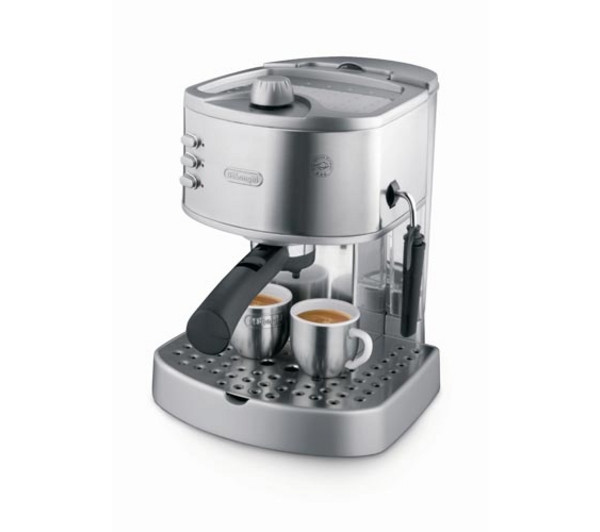 The EC330S Espresso Machine from DELONGHI is the best way to make delicious coffee with the minimum efforts.
Technical Specification
The EC330S gives you the option to make as many cups of espressos and cappuccinos as you want. All you have to do is load the machine with the ingredients and it does the rest of the job for you. The machine comes with a total water capacity of 1 liter, which means you don't have to refill it frequently. The EC330S uses the bar pump pressure for steam with milk to create rich and creamy froth to make a delicious cup of cappuccino instantly.
USP
The EC330S also has the cup warmer facility which allows you to keep your coffee warm and fresh for as long as you want. The control panel comes with just three buttons which makes it very easy to use for everyone.
PROS
The steam emission is manually adjustable.
It also has a cream filter holder and a built in coffee tamper.
2. DELONGHI Icona ECO310.R
PRICE : USD 236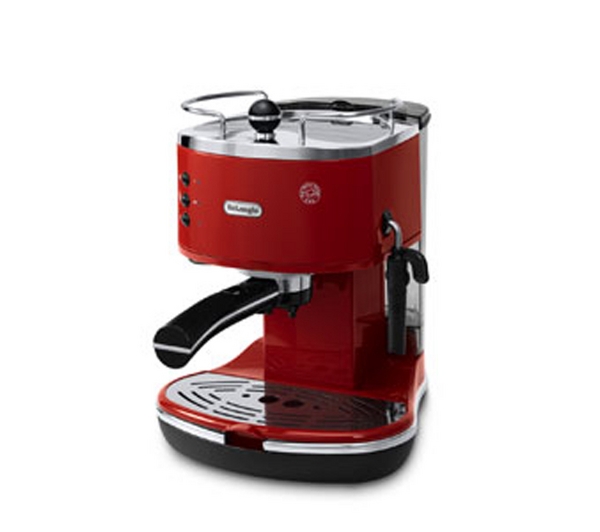 You are an icon and so is everything you choose. So why to compromise. When it comes to your favorite coffee you want nothing less than a premium coffee machine. Suitable for ground coffee and E.S.E. pods as it contains new crema filter holder.
Technical Specification
DELONGHI Icona ECO310.R produces great cappuccino with rich and creamy froth with the Cappuccino System that uses air, steam and milk.
USP
It comes with cup warmer plate that keeps your cup warm so that you don't have to gulp your coffee down but enjoy its flavor and the fresh aroma. It has removable water reservoir that makes cleaning and storage easy.
PROS
It is made of excellent stainless steel so that it is extra durable
3. DELONGHI Nespresso Lattissima EN670.B
PRICE : USD 347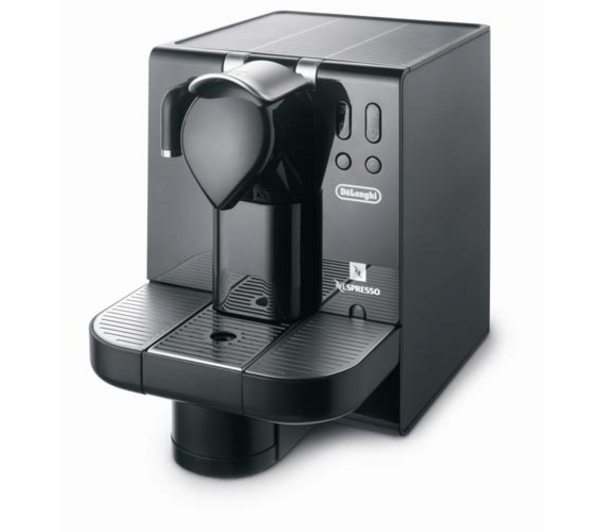 Who doesn't want a coffee machine that will memorize their coffee strength along with their choice and preferences and make them feel special? Presenting you DELONGHI Nespresso Lattissima EN670.B that does it all at the press of a button.
Technical Specification
Every cup of coffee is assured with excellent blend, flavor and strength as Nespresso Lattissima EN670.B Espresso is powerful with 19 bar pressure.You can have have an incredible espresso or a crema, and you can use the milk carafe and the frothing system of the machine so that you get the real cappuccino and latte.
USP
With smart finish in Onyx Black, Nespresso Lattissima EN670.B Espresso is so very durable and you can choose from over 12 different blends of coffee. It also has a removable water tank facility with water tank facility of 1.2 liters. It also contains adjustable drip tray, Automatic ejection of capsules and water level indicator.
PROS
It is very user friendly with illuminated icons on the machine.
4. DELONGHI ICM2B Coffee Machine
PRICE : USD 31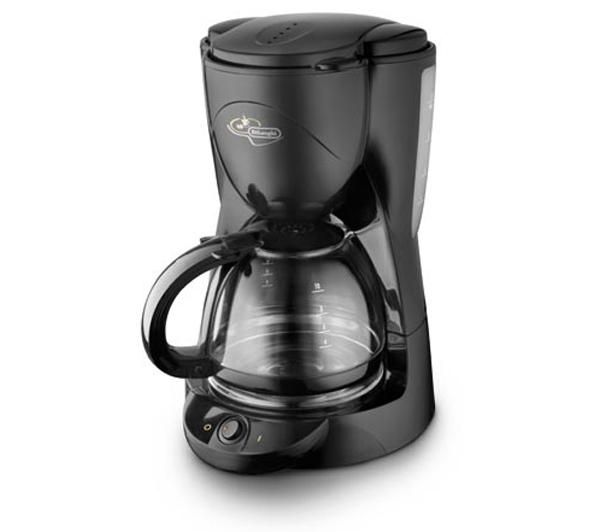 Want a quest for your coffee thirst in budget along with all the features of a great coffee machine? Then you have to go for DELONGHI ICM2B Coffee Machine which is tailor made to suit your different coffee needs.
Technical Specification
DELONGHI ICM2B Coffee Machine comes with a thermostatic warming plate o that you can enjoy piping hot cup of coffee. Also, it has a water level gauge that makes filling easy. And with lever drip stopper, coffee cup can be lifted at any time.
USP
It has visible water level indicator for your ease and is removable and washable so that it lasts for a longer time.
PROS
It comes with a capacity of 10 cups of coffee
5. DELONGHI Magnifica ESAM4200S
PRICE : USD 600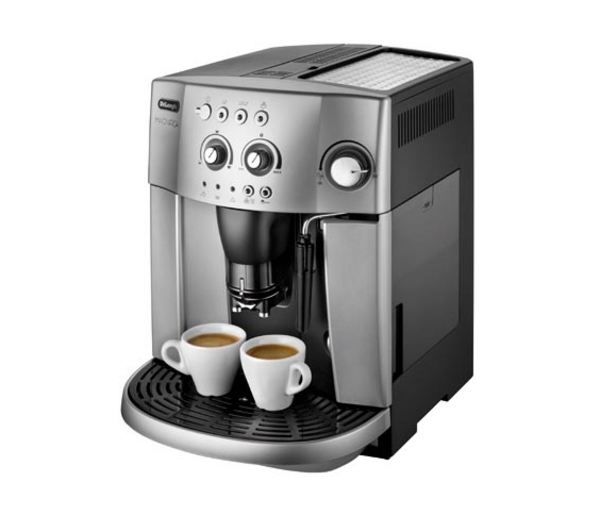 Is coffee a serious matter to you and you don't want any fuss to be created? Then this machine is just for you. Presenting DELONGHI Magnifica ESAM4200S which gives you tailor made coffee as it comes with adjustments and gives you the perfect coffee with perfect blend, taste and strength.
Technical Specification
DeLonghi Magnifica ESAM4200S comes with stylish silver finish and is very user friendly with single touch operation and gives you a perfect espresso, cappuccino or latte made professionally at 15 bar pressure. It has removable water storage capacity of 1.8 liters; hence giving you your cup of coffee whenever desired.
USP
Other accessories included with DeLonghi Magnifica ESAM4200S are removable drip tray, professional burr grinder, cappuccino milk frother which makes your cup of coffee even more desirable.
PROS
It is user friendly and comes with active cup warmer collection tray
6. DELONGHI Nespresso Lattissima EN670B
PRICE : USD 741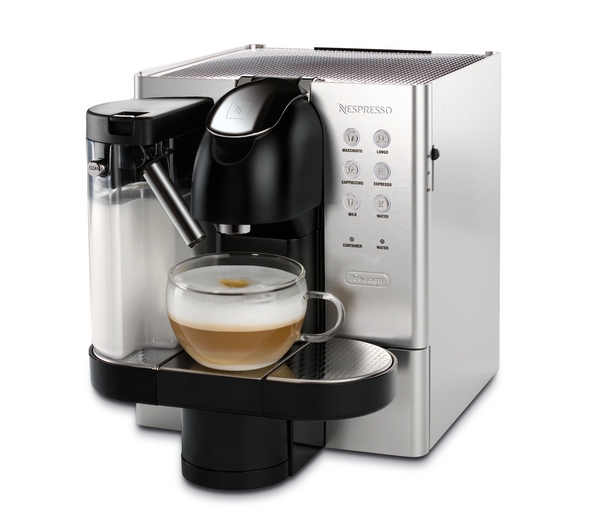 With intelligent finishing, DELONGHI Nespresso Lattissima EN670B, makes perfect coffee and gives you the desired break when you want one from your busy day schedule.
Technical Specification
It comes with good quality coffee cups and has 19 bar pressure for extracting the perfect coffee along with removable milk container and cup warming tray. The water tank has a capacity of good 1.2 liters and occupies very little space.
USP
You can select from 16 different blends of coffee. Also, it can memorize your favorite blend of coffee and strength of the coffee you always prefer.
PROS
It is finished in Onyx Black and made of good quality stainless steel for good durability
7. DELONGHI Perfecta ESAM5500
PRICE : USD 2200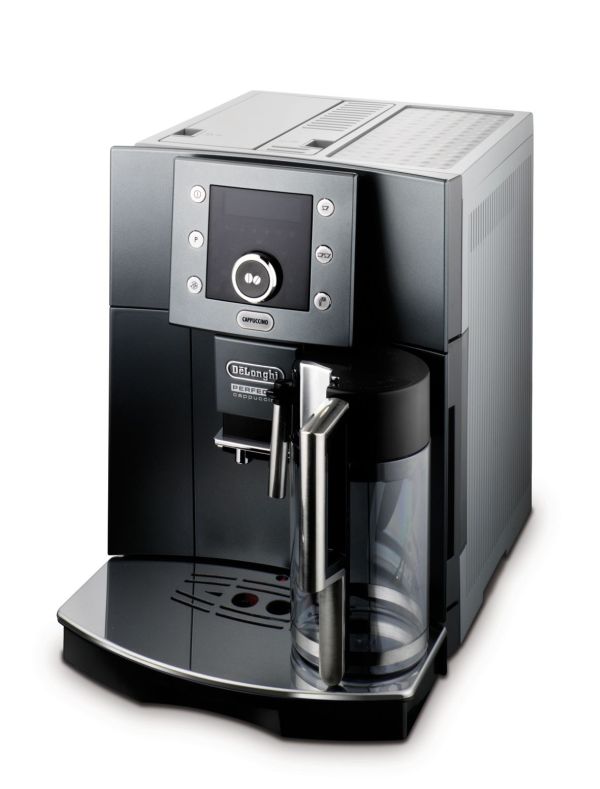 As its name, it is a perfect coffee making machine that will stand to its name and give a perfect cup of coffee for a perfect start on the perfect day.
Technical Specification
An important feature of this machine is automatic cappuccino which will be served to you just at a press of a button. Also, it is very user friendly thanks to the various icons displayed on the machine and is very easy to clean as you just have to press the cleaning button and the machine will clean itself automatically.
USP
It comes with cup warmers and has highly practical AUTOCAPPUCCINO, wherein the milk is stored when it is not used.
PROS
Icons displayed on the machine not only make it user friendly but also show the quantity of coffee and water needed and also if the quantity of water poured is less
8. DELONGHI EC 820.B
BRAND : DELONGHI
PRICE : USD 362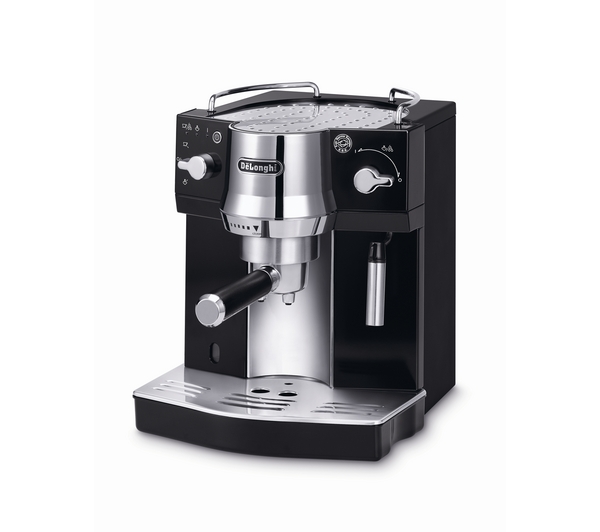 The DELONGHI EC 820.B is a great quality espresso coffee machine which makes delicious instant coffee from both ground and coffee pods.
Technical Specification
It just does not make fine espressos but also delivers delicious creamy cappuccinos with 15 bar pressure and the best mixture of steam and milk. The cappuccino system is adjustable and the machine has the capacity to extract maximum flavor from the coffee. The removable drip dry tray which comes along the machine also features water indicator level making it even more user-friendly.
USP
The best quality of this coffee machine is that it works at a double speed as it has the capacity to make two cups of coffee at a time. This one is the best for busy workplace environment.
PROS
The EC 820.B comes with a function of milk frothing.
It also features thermoblock heating system.
9. DELONGHI EC270
PRICE : USD 157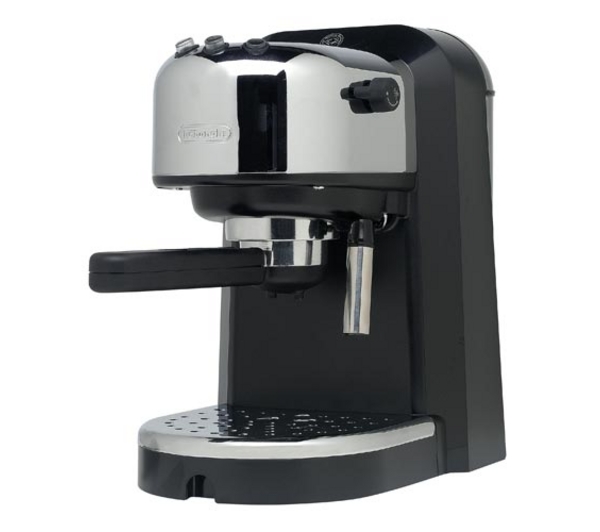 The DELONGHI EC270 is an exquisite espresso coffee maker which delivers rich, delicious and effortless coffee with just a push of the button.
Technical Specification
The EC270 is a pump driven espresso machine which has water holding capacity of one liter and it uses 15 bar pressure to build steam and provide rich and creamy froth for cappuccinos. The machine also comes with ywo different thermostats each to adjust water and steam temperature. The body of DELONGHI EC270 is made of stainless steel with a lovely finishing.
USP
The machine is pretty affordable and the control panel has three easy to understand button commands.
PROS
The DELONGHI EC270 also comes with a cup warmer
10. DELONGHI ICM30
PRICE : USD 47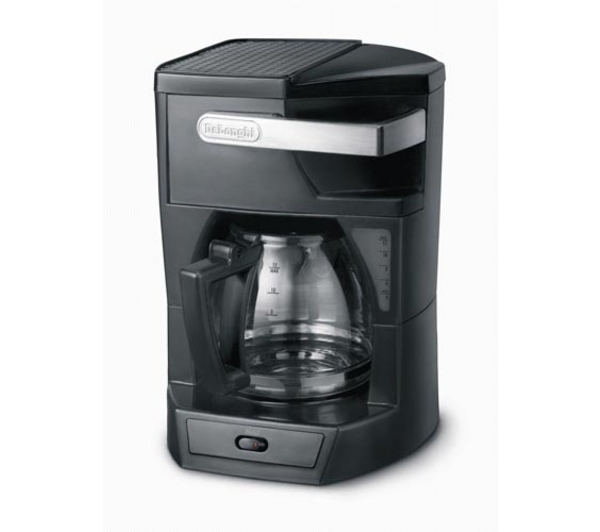 Nothing will refresh your mornings than a freshly brewed cup of coffee. So how about a nice coffee machine in your kitchen. Presenting you DELONGHI ICM30 coffee machine that will quench the thirst of your coffee every morning.
Technical Specification
DELONGHI ICM30 comes with a non-drip facility that does not let the coffee from dripping and helps keeping it as clean as possible. Its automatic shut-off lets you enjoy your cup without making any fuss remaining to clean. Also, the warm plate that comes along helps to keep your cup warm and enjoy your coffee for a little longer.
USP
DELONGHI ICM30 contains a gold-tone permanent filter that preserves the aroma and the rich coffee taste. Also, the water level which is displayed helps making the machine more functional.
PROS
This coffee machine comes with a capacity of 12 cups of coffee.