Men and women are two personalities who are poles apart. The stark differences in their personalities account for remarkable differences in their choices and preferences. However, when a man and a woman become life partners after wedding they start adjusting and accepting each other's tastes because that is what keeps their relation alive.
Here we are talking about differences found in a kitchen, which is usually female friendly. Well, if you want to make your better half feel more comfortable in your kitchen, you make these following simple and small changes and make your kitchen more man-friendly:
Color choice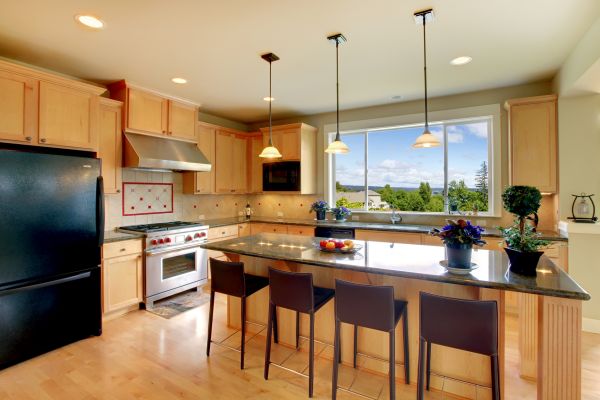 Color is probably the first thing that distinguishes feminine from masculine in interior decoration. To make a kitchen more man-friendly, you will have to play with masculine colors. Avoid pastel colors and go for neutral colors. Many people question that tones of blue are masculine colors so why a kitchen cannot be painted in blue.
Well, a very straightforward answer is that besides deciding on a feminine or a manly color, you must also consider how inviting that color is. Blue certainly is a strong masculine color but facts reveal that color blue is an appetite suppressant, so color blue stands no chance to be there in a kitchen.
Not all colors are meant for a kitchen, so you had better stick to neutral colors. Not just the wall color but the color of utensils, appliances and the cabinets should also not be feminine. If you cannot decide what masculine colors you should add, then the best solution is to stick to neutral colors.
Consider the accessories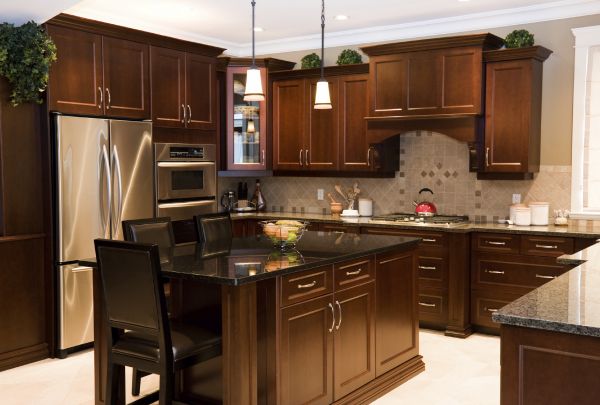 As you know, flowery accessories, prints, and lacy fabrics are so feminine. Therefore, make sure the kitchen you are planning to make man-friendly does not have them. For instance, the curtains with a flowery design or the tie back curtains with a lace design you should avoid. In fact, invest in simple bamboo shades that are gender neutral and help add a sense of sophistication and elegance to a room.
Other accessories women usually add to their kitchens are silk flowers in a vase with a flowery print on it. This again is a no-no when you are decorating a gender-neutral kitchen. You can frames with some abstract and artistic prints in it, and small photo frames depicting fruits, wine bottles and more, that match with the kitchen theme, i.e. food and drinks.
Watch the storage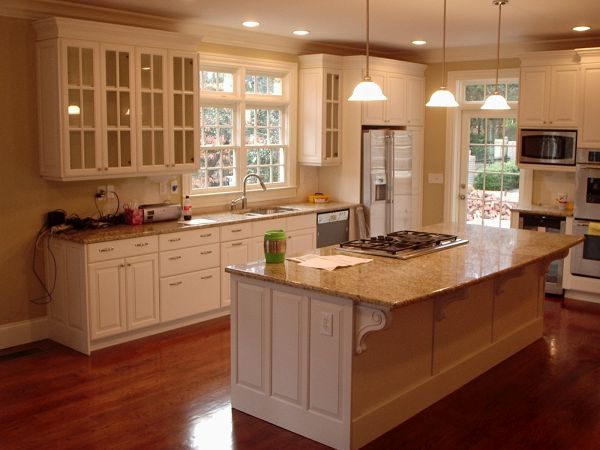 Usually men are impatient, so they cannot go about searching through a massive heap of utensils and appliances to find what they want. It should be a well-organized kitchen, wherein everything is stored in clean orderly cabinets.
You must also consider a few things that your kitchen storage must include if you want to make it man-friendly. Men like sharp knives, especially to flaunt a set of sharp knives they have in their kitchen in front of their friends. Some men get a sense of pride or satisfaction working with big sharp knives and do not really like those small feminine knives.
Men usually have this habit of flaunting their big tools and gadgets, which women hardly do. So while designing a man-friendly kitchen this is one thought that must cross your mind. You must ensure that there are some big and powerful appliances and equipments in kitchen man can relate to really well, such as electric meat grinders and food slicers.
These tips can help you reduce the feminine qualities and make your kitchen man-friendly. You can think of some other tips and creative ideas to make kitchen more welcoming for your man.

If you want your man to take interest in kitchen then you have to design it in a man-friendly way. Here are some ideas and tips to follow.