Just because you are stuck with a tiny backyard doesn't mean you need to limit your choices when it comes to decorating the space according to your wish. There are plenty of ways in which you can make the most use of your backyard and make it look in the process as well. Here are 7 such landscape design ideas that would come to your rescue in such cases.
Design Everything to Scale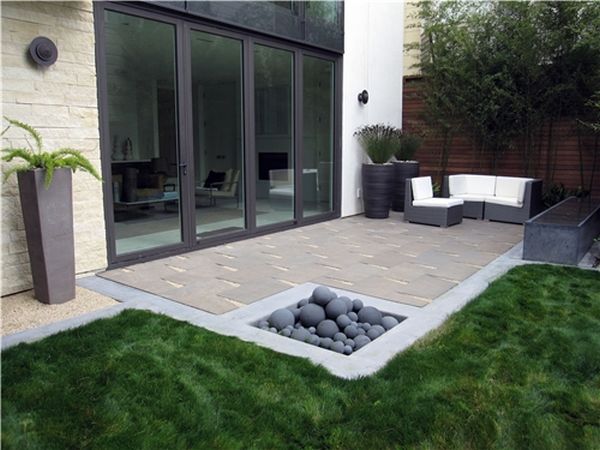 A small backyard means you have limited area to work on. As such, every inch of space is important and needs to be carefully integrated into the design. Getting the measurements right is your first step to making the best use of your tiny backyard.
Designate Key Areas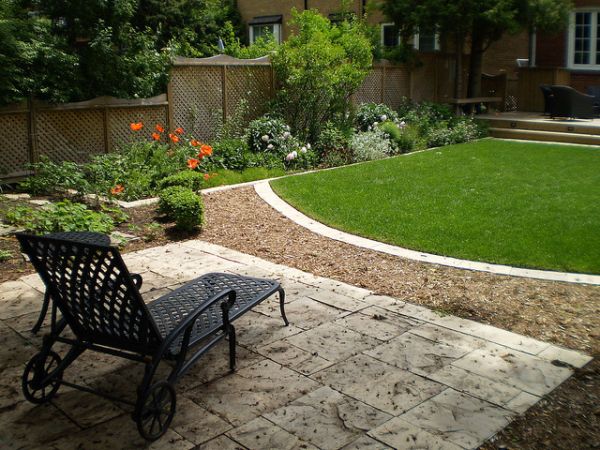 Defining key areas in the backyard would help you break down the monotonous, tiny look. A layered pattern in this case would enable you to get a lot of varied functions from the space and make it look bigger as well. So try breaking up the horizontal space with textures, layers and pathways to make it look more spacious.
Another way to break up open areas to create designated spaces is to plant a flower bed down the center of the backyard. A bed of colorful flowers would divide the backyard into attractive nooks and corners, thus making it look more spacious.
Create a Diagonal View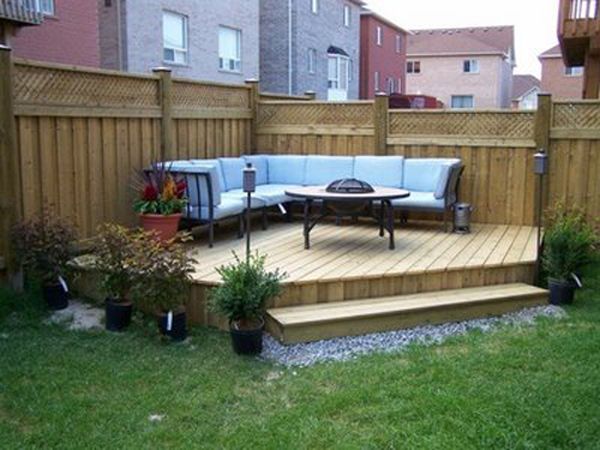 A straight view of the backyard can make it look small. On the other hand, opting for a diagonal view would create an illusion of a larger space while allowing you to plan everything around it beautifully. For instance, a diagonal pathway or staircase can help achieve this effect to perfection.
Choose Appropriate Plants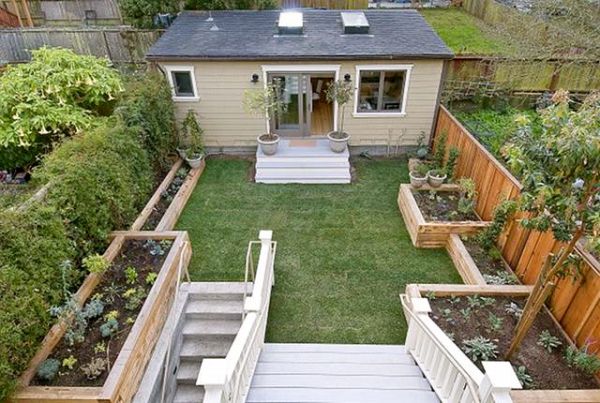 Opting for large, towering plants would cause the same to grow too much and overwhelm the backyard, making it much smaller than it actually looks. So choose appropriate plants and shrubs that remain well behaved even after growing significantly.
Plant Smartly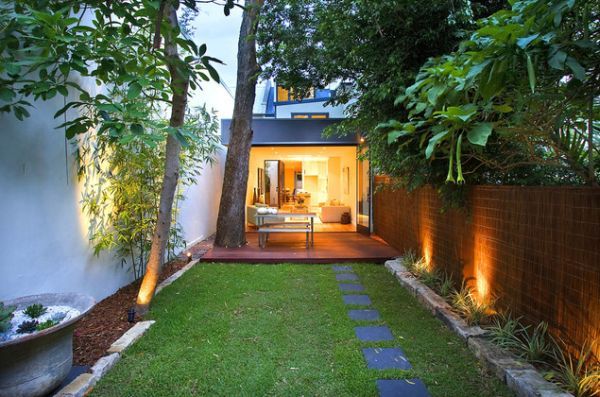 Another way to make sure that the plants don't encroach upon the free space in the backyard is to use several small sized pots rather than a few big sized ones.
Vertical planting would also enable you to save plenty of space in your backyard. You can opt to grow a couple of plants on the walls or a makeshift shelf. This would leave you with plenty of ground space to move around, thus making your backyard look huge in comparison.
Place Appropriate Distractions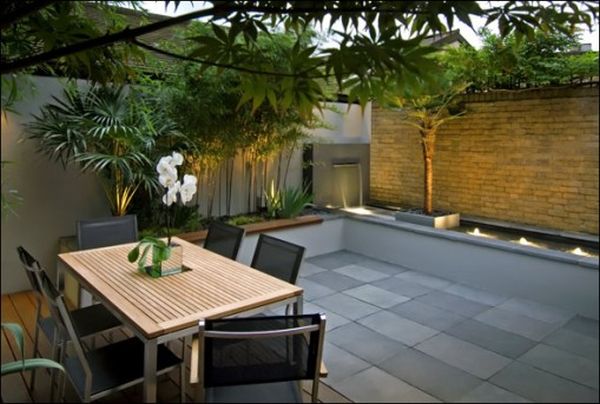 Sometimes catching the attention of the viewer beforehand would result in less attention given to the rest of the backyard. This can be done by opting for eye-catching distractions like bold, bright colored flowering plants in the front of the garden or an alternate stone/grass courtyard in the center. Placing a small water fountain in the backyard will also draw the viewer's interest, thereby placing less focus on the rest of the small space.
Use Smart Storage Solutions to remove Clutter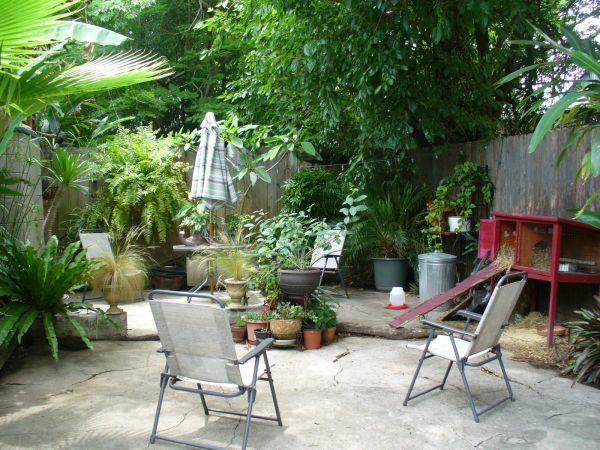 The less the clutter, the cleaner and larger your backyard will look. So opt to get rid of any clutter lying around in the backyard. You can also choose to plant just the right number of plants and opt for minimal seating options in order to create more open space.
Another way to remove clutter would be via smart storage options. Rather than building a storage shed and blocking out space in the already tiny backyard, consider creating a small storage cabinet under the patio or staircase to store essentials like firewood and gardening tools. This would leave you with more space for seating and planting options in the backyard, and more open space that would make your tiny backyard look spacious in comparison.
A tiny backyard can be quite hard to design. In addition to focusing on the design itself, you would also need to consider several factors like space, layouts, key areas, visual distractions and the plants in order to ensure that your tiny backyard looks great and not overcrowded.